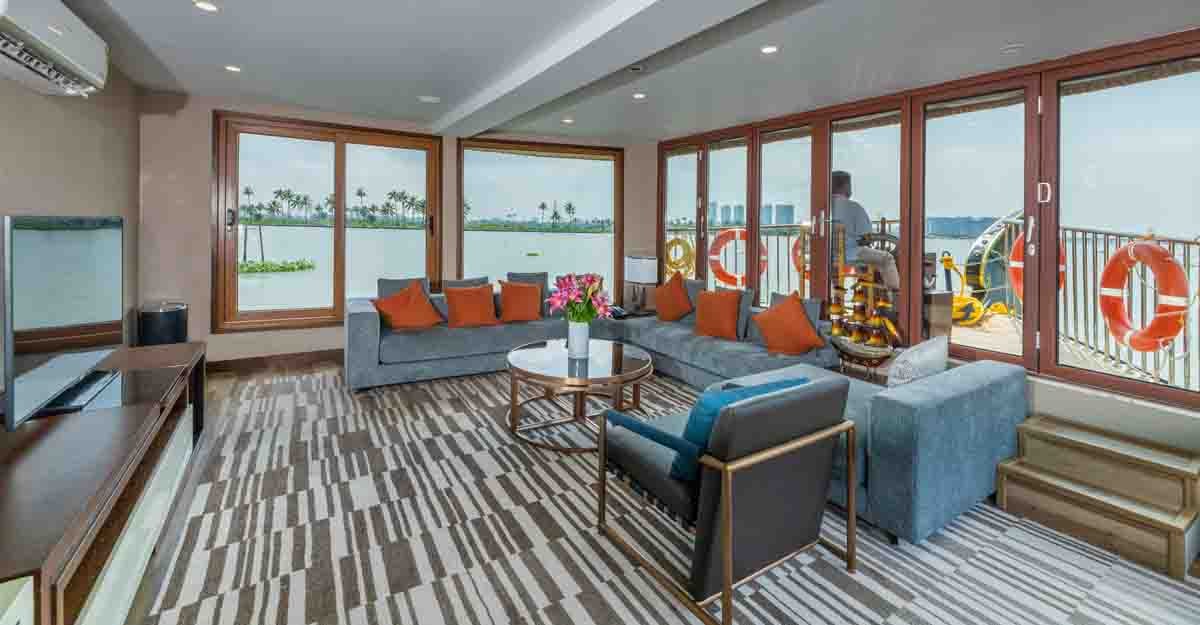 Star hotel Grand Hyatt in Kochi is introducing the first luxury houseboat in the region. Licensed to carry up to 40 passengers, this luxury boat offers half-day and full-day cruises around the waterways of Mulavukad, Moolampilly, Vaduthala, Chittoor and further via Kadamakkudy to Eloor.

These cruises through the serene backwaters offer a close view of the island groups along the route while the passengers enjoy the local cuisine. There is also the option of an overnight stay while the boat is anchored at Bolgatty after a cruise along the selected route.
This floating mansion, built at a cost of Rs 3 crore, is named 'Nattika' after the birthplace of the business tycoon MA Yusuff Ali. It is an eco-friendly craft with two decks. There is a huge living area and two spacious bedrooms in the main deck level. The bedrooms, unlike the cramped ones in conventional houseboats, are of 317 square feet area. On the upper deck, the dining area, lounge and balcony are arranged. The dining area can be used for conducting music or other entertainment programmes.
Although licensed to carry 40 passengers, currently the intention is to offer the cruise and accommodation services to two families, each of up to four members, says Mr Srikanth Vakharkar, the general manager of Grand Hyatt.
Full day rates are Rs 60,000 including cruise along the selected routes. Half-day cruise has a different route and will cost Rs 40,000. The overnight stay is priced at Rs 80,000. The cruise starts at 12 noon and the standard check-out time is 10 am. Hotel Grand Hyatt is also considering a cruise along the Alappuzha route. The fares for this are not yet fixed.