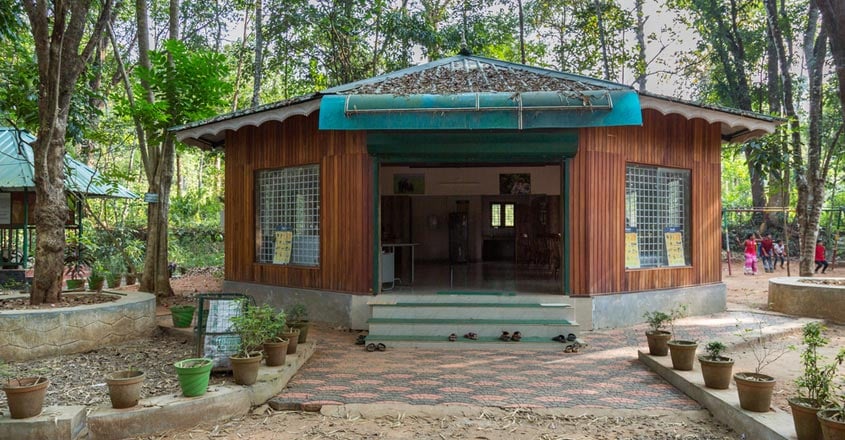 Kaprikad in Kunnathunad taluk of Ernakulam district in Kerala hosts a unique facility; a home offering refuge to orphaned wild animals named 'Abhayaranyam.' The animal shelter, which functions under an ecotourism project, is situated on the banks of the River Periyar. For residents of Kochi, it is an ideal destination for a one-day trip.
Animals including wild elephants and deer are among the animals living in a natural environment at the shelter. In addition, numerous varieties of plants and trees can be seen on the premises.
The shelter, which is a mini zoo, is open to visitors on all days, except Mondays. The mini zoo is an initiative under the ecotourism project launched on February 18, 2011. Its aim was to rehabilitate the animals at the elephant training centre at Kodanad, which is a mere 2 km away. Abhayaranyam extends to an area of 2.5 acres on the banks of the Periyar River. When the number of animals at Kodanad swelled, it was decided to set up Abhayaranyam to shelter them.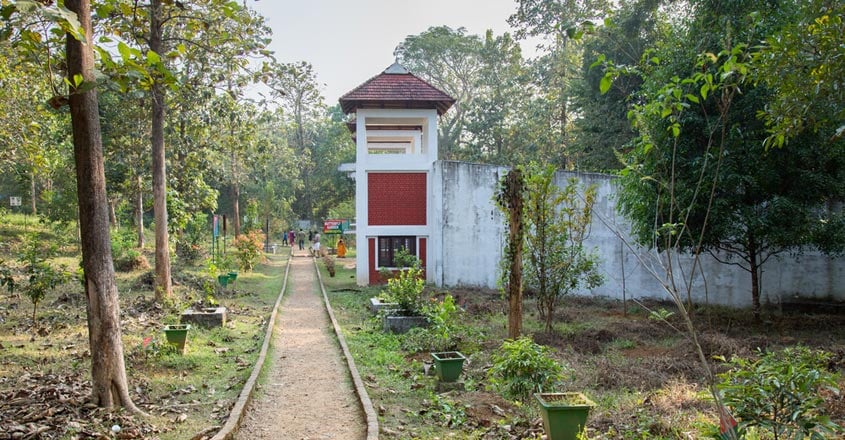 The Kodanad elephant training centre on the banks of the Periyar is one of the most renowned such facilities. Capturing of wild elephants and training them started in the reserve forests of Malayattoor in 1895. Cages made of wood were built at Kodanad to house captured elephants. Mahouts and other trainers spent around three months in the cages, domesticating the wild elephants.
Kodanad became one among the biggest major elephant training centres by the 1950s. However, a ban announced by the Government of India 20 years later on capture of wild elephants saw Kodanad becoming a training centre for elephants rescued from various parts of Kerala. However, the Kodanad centre has now been closed and all animals shifted to the mini zoo after the Abhayaranyam project was launched.
Key facts
Abhayaranyam is situated 2 km away from Kodanad. Nearby towns include Perumbavoor, Kalady and Aluva. An ecotourism shop functions near the main entry gage of the mini zoo. Items like sandalwood oil and lemon grass oil are sold here.
Regular bus services are available from Perumbavoor to Abhayaranyam. However, from Kalady, the buses ply only till Kodanad. Autorickshaws can be hired from Kodanad to Abhayaranyam.
From Cochin International airport, take a cab to reach the place. In case the traffic is not heavy, the distance to the animal shelter can be covered in 35 minutes.