What you just saw is how Fort Kochi rang in 2016.  A huge effigy – this year it is about 37 ft tall – fondly called the Pappanji,  is constructed and set to flames on New Year Eve. It symbolizes the passing of the old year and needless to say, there is dancing, music and above all a festive cheer in the air.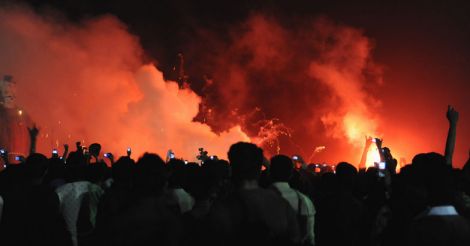 This year the Pappanji is 37 ft tall and done by the artists at the Biennale. Photo: Onmanorama
Pappanji, they say is Portuguese for an old man. And Fort Kochi is the only place in Kerala where the Pappanji is lit up to herald the New Year. Historians have found a parallel for the burning Pappanji in several European cultures. 
About Fort Kochi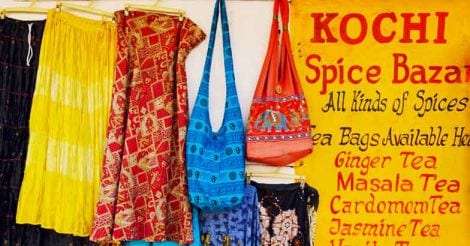 The markets. Photo: Istock
History sleeps in each nook and corner of Fort Kochi. And come December, this historical place is all decked up. The carnival flags go up and Kochi-Muziris Biennale gets underway making this place a hub for people who love art and culture. Walk through Mattancherry or down the promenade silhouetted with the Chinese Fishing Nets. Explore the Synagogue, the Jew Street – the markets. And trust us, Fort Kochi will never cease to amaze you. And make sure you see the carnival procession. 
The Kochi-Muziris Biennale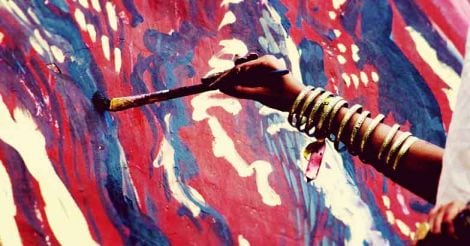 An artist at work. Photo: Istock
This is a must visit for the art connoisseur.  Artist and other famous people converge at Kochi for the various shows. Read our complete coverage of the Biennale. Click here.
Eating like a local in Fort Kochi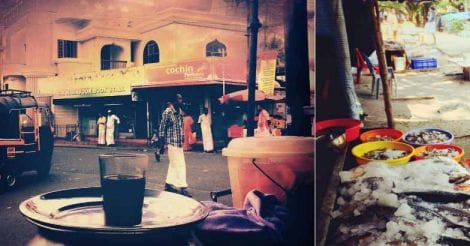 Eating out in Fort Kochi. Photo: Oneal Sabu
Fort Kochi dishes up an array of delectable dishes. From the shacks that cook up fish on the promenade to the classy cafe's click here for our guide to where to eat in Fort Kochi – like a local.
So, are you ready for the festivities?