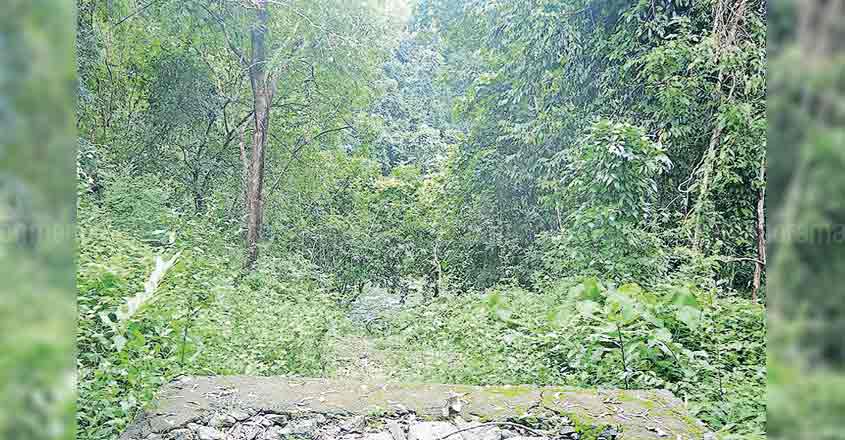 Thannithodu, Konni: Pathanamthitta district in Kerala is rarely on the primary tourist itinerary, despite numerous attractions, as most travellers head to Kochi, Thiuvananthapuram, Munnar or Alappuzha. Adavi, a natural attraction, near Konni, on the banks of Kallar river, is an exception for tourists as many arrive here. However, it has not realised its full tourism potential despite a mega plan. The Adavi ecotourism project is now confined to the tree house built of bamboo at Peruvali and the coracle ride at Mundommuzhi.
The ecotourism project was planned to cover a further 5-km stretch, along the Kallar river, adjacent to the Konni-Thannithodu road. Around 120-hectare forest area was to be included in the project. It was envisaged as an ambitious tourism centre with a botanical garden having all plants native to the Western Ghats, a medicinal plant park, bambusetum (a garden of bamboo plants), orchidarium, butterfly park, honey park, camping facilities, bird-watching facilities and a 50-hectare fenced area for tamed elephants. There was a move to turn the place into an elephant training centre similar to the one at Pinnawala in Sri Lanka.
The entire project was to be turned into a reality with the help of central and state governments along with the tourism department at a budget of Rs 100 crore. Work on the first phase was launched in March 2014.
The main gate, a culvert and the bathing ghats are all that have come up over all these years. They too have several construction defects. For instance, shoddy planning has gone into building the rooms on both sides of the main gate, which looks like the entrance to a fort. The rooms are as high as three-storeyed buildings and have no door from the side of the entry gate. The doors, in fact, are on the opposite side. On the remaining sides of the gate, there are windows. Security personnel in the rooms will not be aware when visitors reach the gate, especially during rain. There is an urgent need to build an observation tower over the rooms and utilise the space properly.
The bathing ghats built for visitors are also virtually abandoned. The only functional attractions are the treetop house and the coracle ride, both of which are earning a good income for the authorities. The coracle ride was launched in August 2014.
There are not enough options for visitors wishing to spend a day here.