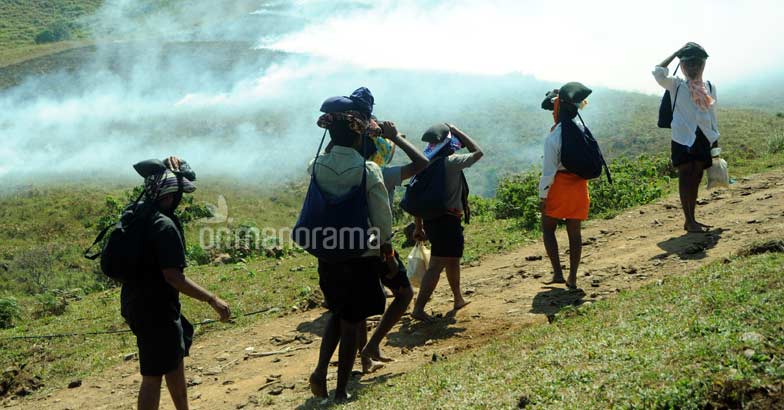 During Sabarimala season, each and every path through the hillock lead to just one destination. We follow the path from Sathram through Pullumedu – and it passes through the forest.
These forests are home to bears, elephants and gaurs . The path leads up to the hills where there are no trees and then to Poonkavanam. The forest here takes on a different hue with the change of seasons.
Sathram, which was once a hilly terrain, is 14 kilometers away from Vandiperiyar. Now, there is a road, which is used by the pilgrims. Their first halt is the Subrahmaniya temple at Azhutha. The pilgrims have to register their names at the police check post before entering the forest. The bags will be checked – because this is a plastic-free zone.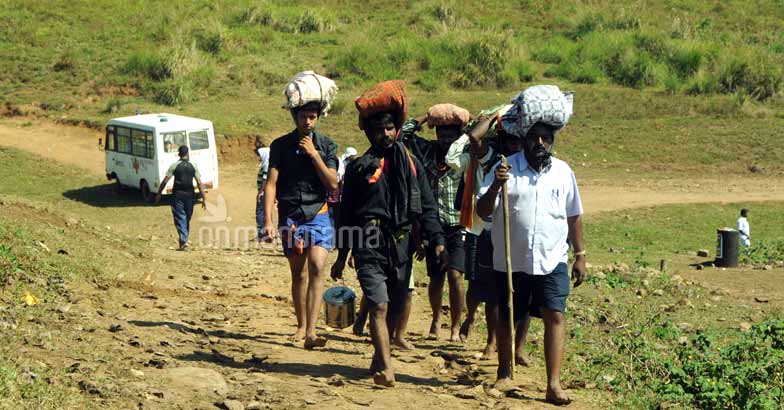 The sights
The Sannidhanam is 12 kms away from Sathram and the path goes up and down the hills. Ropes are tied on trees - pilgrims hold these to walk ahead when the terrain gets tough to traverse. At some places, the forest cover is so thick that it is dark even at 9am in the morning.
Beyond a steep rise is a look out point from where you can see the town of Vandiperiyar 3kms away. There are hardly any trees as you walk up the next hill. From there, you can see the Seethakulam Check Dam.
The sounds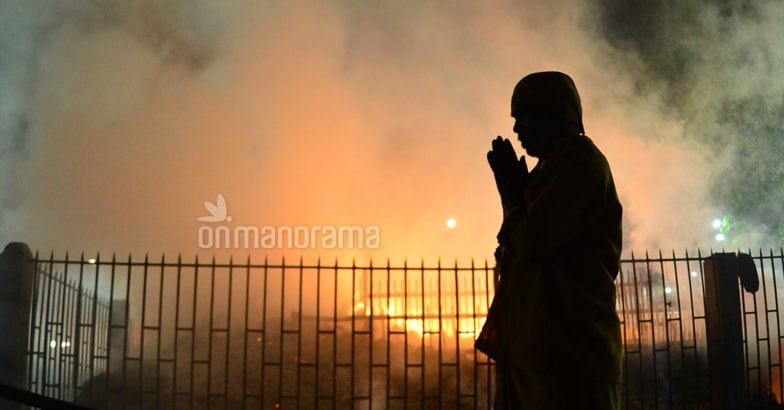 There is the sound of chirping birds and the rivulets rippling down the hills. And then you hear the 'Swamiye, ayyappa' chant resonating through the hills. All men 'Swamis' and the women 'Malikappuram.' Pilgrims on this route chant this over and over – at times your chanting is taken up by a stranger from another state. Here, if you are tired or trip, the person helping you out will be a total stranger. This is a bunch of travellers who have just one aim, to offer prayers at Sabarimala. And everyone on this route is a co-traveller.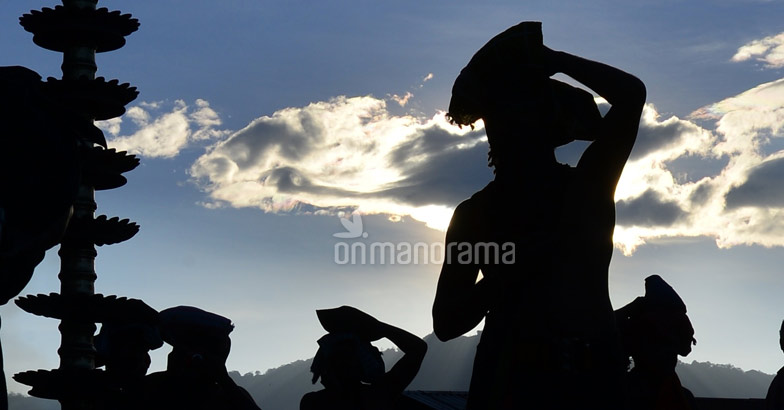 From Uppupara, there are two paths that reach Sannidhanam. The one that runs through Thannittotti Check dam is more scenic, even though it is steeper. You can hear the sounds and sights of the Sannidhanam from here – and just beyond the corner, you arrive at Sabarimala.