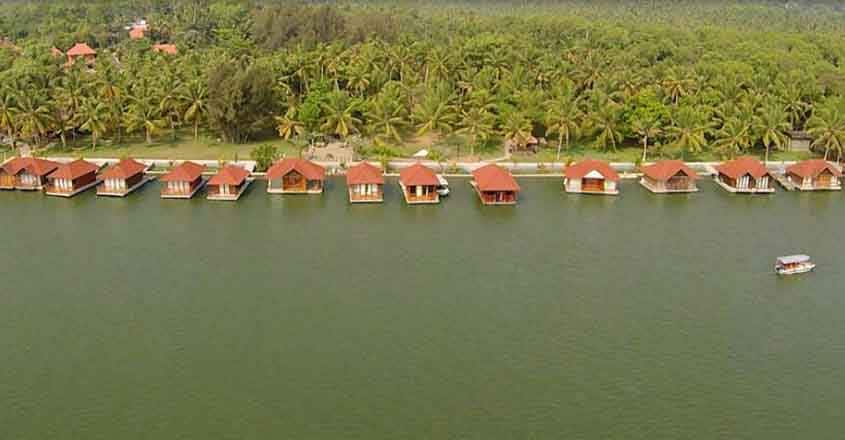 Poovar is a beautiful piece of land where you get to enjoy both the calmness of backwaters and vibrancy of the sea. A small stretch of sand separates both the waterbodies, offering a unique experience.

Mangrove forests and coconut trees line this coastal village near the natural port of Vizhinjam in Kerala's Thiruvananthapuram district. The main attraction of this coastal village by the Arabian Sea is floating cottages.
The Poovar Island resort offers a variety of tour packages, including boating on the backwaters and residing in the floating huts. As many as 86 cottages have been set up for tourists and 16 of them are floating cottages.
Four of these are deluxe cottages that offer the most modern facilities.
If you want to treat your loved one to an enchanting experience, then these floating cottages will be your ideal choice. You can have the double delight of literally living on the backwaters and waking up to see the Arabian Sea.
There are other types of cottages to suit your holiday plan.
Rejuvenate yourself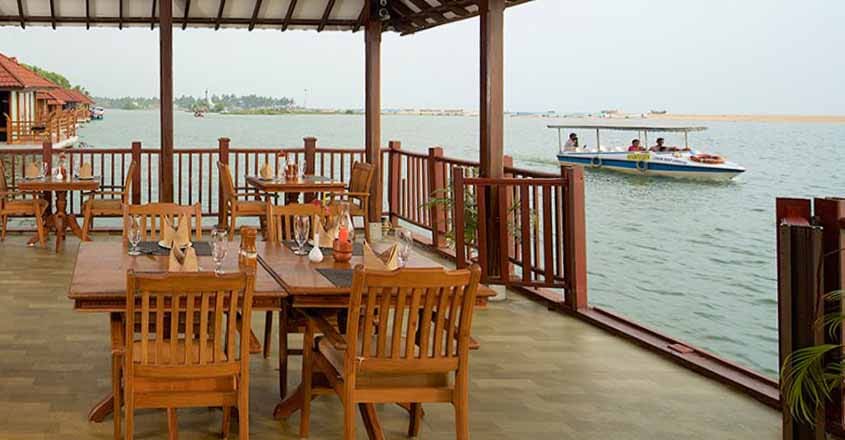 Nothing rejuvenates your body and soul better than a walk by the shores as sun sets over the Arabian sea. Once you take in the beauty of the backwaters, you can also seek the ayurvedic treatments available as part of its special packages. The resort also offers boat rides through the soothing backwaters and watching nature at close quarters.
Not just stay, the resort also offers mouth-watering delicacies and specialises in authentic Kerala cuisine.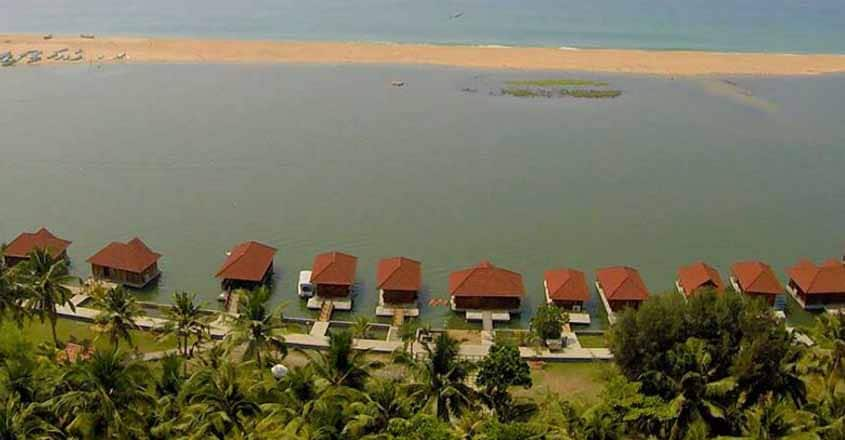 The resort was built in 1999 on 25 acres of land. Swaying coconut trees, serene backwaters and the tranquil beach offer you a plenty of opportunities for photo-ops. The land of lush green trees and wilderness is also home to a variety of exotic birds and needless to say it is a haven for birdwatchers.
Hundreds of tourists come to Poovar and the number just keeps increasing every year.
How to get there
Poovar is not far from the capital city of Thiruvananthapuram. Kovalam, another famous tour destination in Kerala, is just 16 km from Poovar. You can fly down to Thiruvananthapuram international airport and hail a cab to cover the next 30 km to Poovar. Or you can take a train as the Thiruvananthapuram central railway station is just 29 km from Poovar.