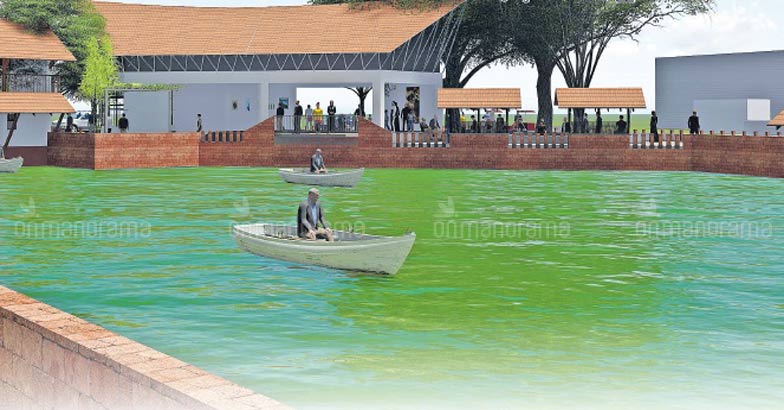 Thrissur: Vanchikulam, a historic zone of Thrissur, is gradually reclaiming its lost glory. The place used to be a major trading centre in the Kingdom of Cochin. Later, it lost its splendour due to historical reasons. However, plans are afoot to convert Vanchikulam into a tourist hub. The city corporation and the tourism department are jointly developing tourist facilities here.
The historic Kochi-Thrissur waterway had commenced from Vanchikulam, a freshwater lake. Kokkale was the prime commercial and transport hub at Vanchikulam. Vegetables, rice, clams and coir products used to reach Thrissur via Vanchikulam. Until the mid-20th century, people in Thrissur used boats to reach places such as Aranathukara, Ollur, Pazhuvil, Kodungallur and further north until Cochin. With the advent of railway lines and roads, especially the National Highway 47, the waterway lost its relevance and slowly began to shrink. Even though the canal at Vanchikulam traverses a long distance, it is almost defunct due to landslides, pollution and encroachment at various  places. A mere 2.5 km of the canal is in good condition at present. Transport through the canal will be possible only if the Vadukkara Bridge that runs over it is elevated.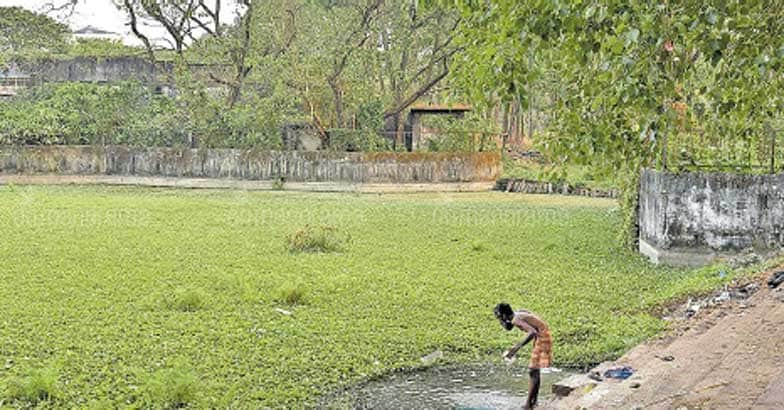 The revival of the now-defunct waterway is being spearheaded by the Thrissur corporation. The aim of the project is to rejuvenate the canal, the longest man-made canal in Kerala, along with its surrounding environment. A design for the proposed revivification has been submitted to the corporation by D D Architects. The Thrissur Development authority is in charge of the makeover. Only 200 km of the canal will be reconstructed in the initial phase of the project and the rest is scheduled to be taken up later. Landscaping and pedestrianisation of the canal banks is expected to make the area attractive, though the initial focus of the project is to strengthen the banks.
With the redevelopment of Vanchikulam and its adjoining areas, heritage tourism is likely to pick up. Several quaint godowns and small markets that stand as a testimony to the past glory of the port town are likely to be important attractions. The tourism department will manage them and has earmarked Rs 3 crore for its upkeep.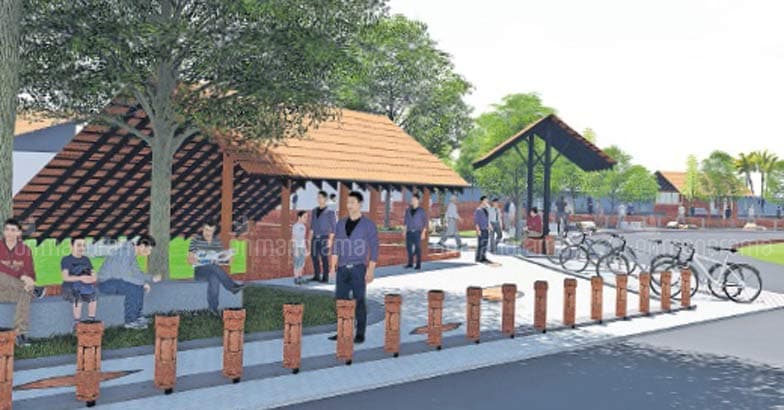 Boating facilities, cycle track , solar energy plants, children's park, art work and illumination are all on the anvil as a part of  beautification project. Tourists arriving on train will be able to reach the proposed park directly from platform No. 1 of the Thrissur railway station. 
Backwater tourism is expected to get a fillip once the Canoli Canal is linked to the the canal network in the town.