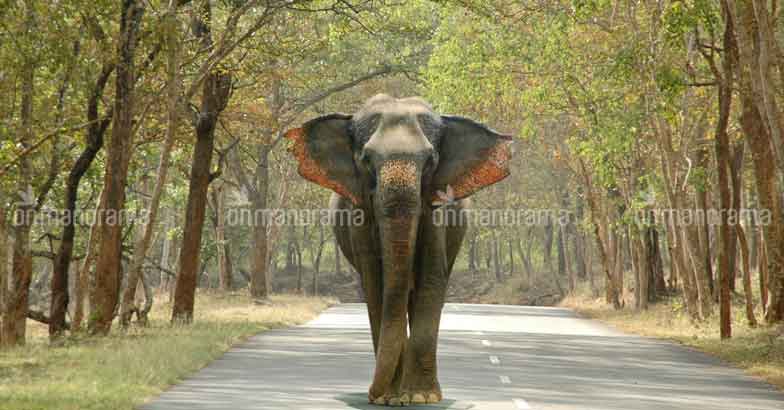 The hills fill our hearts with the scent of cardamom. Mountain springs flow nearby and fog never goes away. Wild animals, including elephants and deer, saunter nonchalantly. This is Sugandhagiri, the fragrant hill.
Sugandhagiri is a place where Wayanad's nature and climate have frozen like it was half a century ago.
Winds are chilly here. Sun is not that warm. Fog keeps coming. Streams carry clear water. There have been no wildfires so far. Mountain streams keep flowing. The meadows are blanketed in lush green. The road from Vythiri winds through the estates and there's a steep climb once it it reaches Sugandhagiri first unit.
Nature overflows with beauty in every further step. The road leads up to the seventh unit at the hill top, past Amba. Huge trees climb up and spread, blocking the Sun. The shade that they provide and the cool wind and fog keep Sugandhagiri chilly.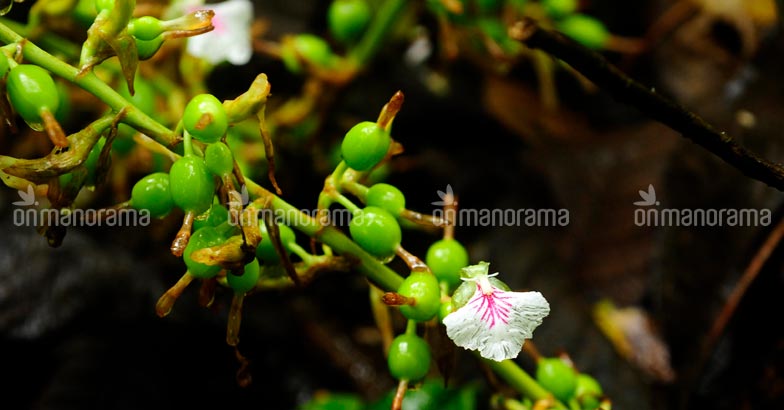 As one climbs, several hills can be sighted in the distance -- lush green and basking in sunlight.
Several varieties of butterflies and birds are aplenty here. One can enjoy a nice bath in Sugandhagiri river, watch the village folks and there natural ways. Yes, Sugandhagiri is pure and innocent in every sense.