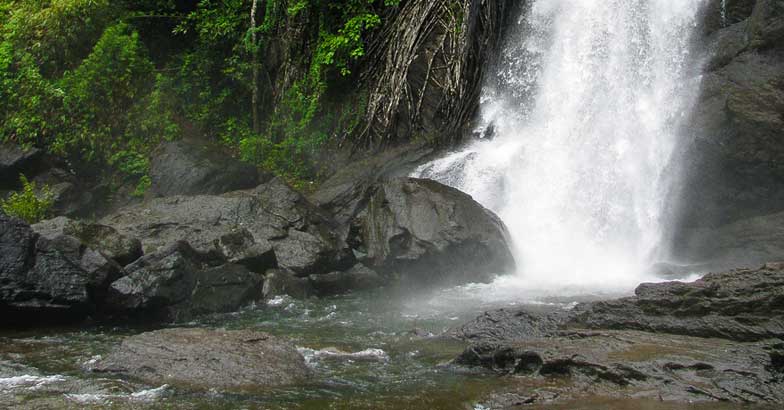 Kurichyar Mala is a beauty in its own right. In these beautiful hills, nature sits in silent meditation. Even the winds here have a different rhythm. All around the green hills, one can experience the visual treat that's nature.
The route to Kurichyar Mala runs from Achoor in Vythiri Pozhuthana road through estate paths. It's a steep climb through a path where tea hills line up. A sand road zigzags up through them. One or two waterfalls are on the way. A clear stream flows through it like a shining silver ribbon.
It gets colder as one climbs. Fog travels with you as wind waves that softly sweep with a special rhythm. The wind dances on treetops, scattered here and there.
The path through the tea estate ends in the woods. One could sight a small stream near that, with clear, cold water. Sights of the valleys in the distance are as beautiful as on the hills when weather is clear. The green valleys fill the eyes in the distance and vanish into the horizon. The mornings and evenings are magical here.