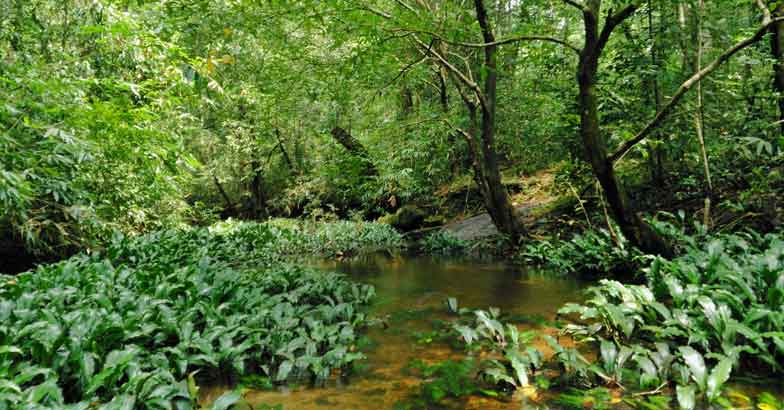 Tucked away at a little distance from Kalpetta town is the small village of Chuzhali. A pristine, rural beauty which reflects in the Chuzhali river that meanders through it.

Small groves and creepers add a dramatic touch to this village. If you want to get away from the hustle and bustle of city life, wander to this village. The highlight is a dip in the Chuzhali river. 
Reaching Chuzhali is not very difficult. From the Milma Plant a short ride of 2 km will put you near Chuzhali river. There is a path beside the milk plant which climbs down; on one side you can see the 'Pancha Pandava' grove and a little further on the other side 'Manjunni' grove welcomes you.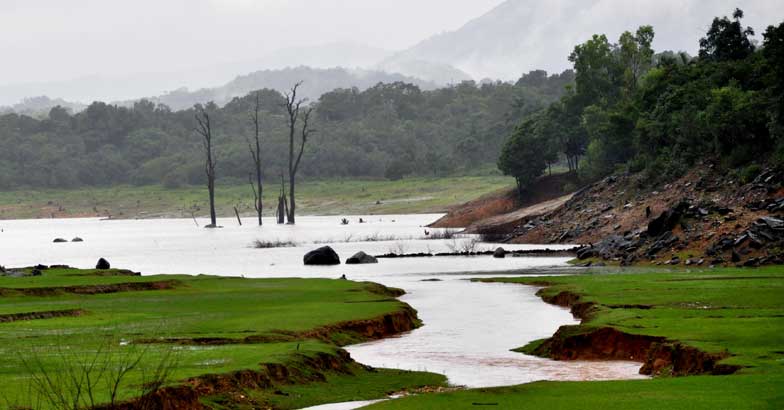 These sacred little groves are the true gifts of nature which form a mystical charm combining devotion to god and nature. The well preserved small groves lead you to the Chuzhali River where pure and fresh water flows for most of the year.  However, during the monsoon, the river transforms. It cascades down the mountain and flows with a violent force. Be very careful before you step in for the refreshing dip. 
The hectic life of the town can wear you down but just five minutes away the beautiful little village of Chuzhali awaits you. The serene beauty of nature and the innocence of the rustic setting will rejuvenate your body and calm your senses.