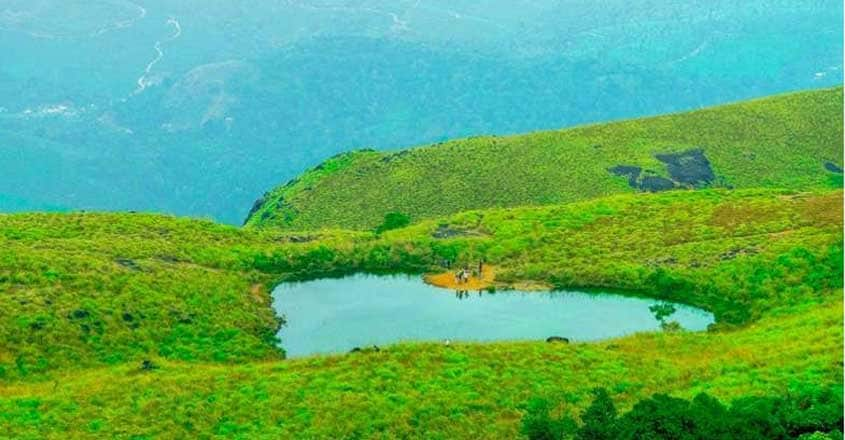 Wayanad is considered by many the most beautiful among the 14 districts in Kerala. Sharing its borders with Kannur and Kozhikode, Wayanad can be reached along the ghat road which was first revealed to outsiders by Karinthandan, a local tribal chieftain.

Wayanad is the favourite weekend destination for people in Kannur and Kozhikode. The cold that envelops travellers as they climb the ghat road, the scenic tea estates, sounds of the forest, the pretty rivulets and fine gardens are big attractions here.
Heart-shaped lake
Chembra Peak in Wayanad is a safe and ideal spot for a family trekking expedition. The trip to the peak involves a 4.5 km trek. Situated at an altitude of 6,900 ft, Chembra Peak is surrounded by green hills and huge rocky formations. But the trek is rather easy and cool clouds envelop travellers as they gain altitude.
The most beautiful location along the way to the peak is at the halfway distance – the Hridayasaras (Heart-shaped pond). It is set among a large grassland and never dries up. It is a favourite among the birds which arrive to satiate their thirst round the year.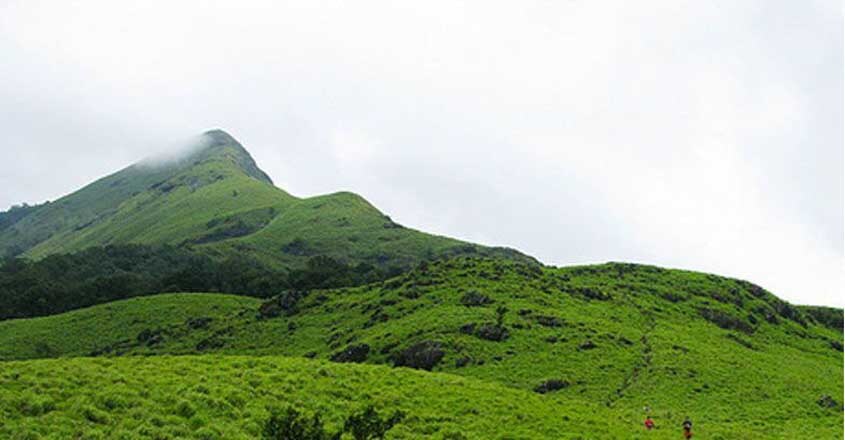 To reach Chembra, travellers have to head to Meppadi and take the route to the peak. Vehicles can be taken up to the foothills of Chembra peak. Meppadi is 18 km from Kalpetta.
Permission has to be obtained from the Forest Department for the trek, which is allowed only from 7 am to 2 pm. Solo and group treks are permitted. For more details, contact phone numbers 0493-6282001, 9947896008.
A cave visit
Edakkal cave is one of the most popular destinations in Wayanad. Located 12 km from Sulthan Bathery in the Ambukuthy Hill, there are several unique sights in the cave. They include images and inscriptions from the Stone Age on the walls of the cave. It is estimated that Edakkal cave is at least 7,000 years old.
Visiting hours at the cave are from 9 am to 4 pm. Entry fee is Rs 20 per head and Monday is a holiday.
For more details, contact Tourist Information Office on phone number 04936-20444, District Tourism Promotion Council on phones 04936-202134, 255207.
Website: www.dtpcwayanad.com