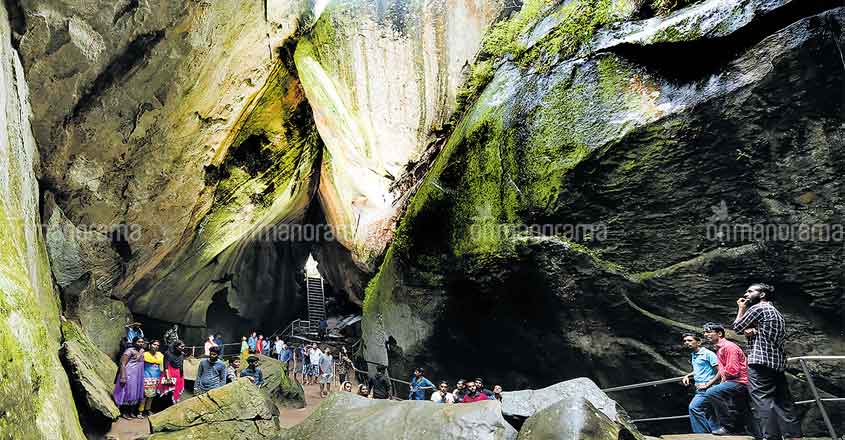 British police officer Fred Fawcett, deployed in the Malabar region, had accidentally discovered the Edakkal caves in 1894. It was this British officer, who introduced to the world the prehistoric site and petroglyphs belonging to the Neolithic age, 124 years ago. The rock engravings by the ancient man continue to attract tourists and historians to these caves situated on the Ambukuthi Mala in Kerala's Wayanad district.
Discovery and studies
The tribals in the region had made a path to the caves through the thick forests for Fawcett. After his discovery in 1894, Fawcett continued to visit the site for two years to further study the inscriptions and drawings. He was also the first person to write an article about the historical importance of the site. The British officer also took several photos of the site. The Ambukutti Mala is referred to as Bathery Rock in the British records.
The quest for UNESCO tag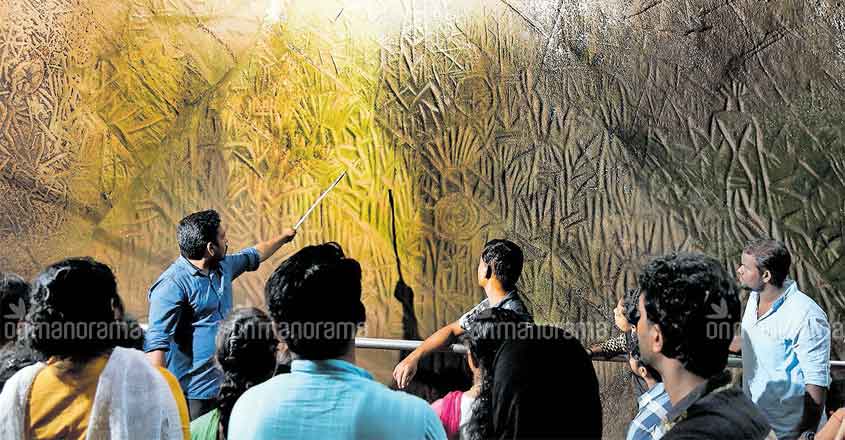 However, the Edakkal caves need further help to safeguard the historical treasures for the future generations. And for that it rightfully needs to be given a place among the world heritage sites of the United Nations Educational, Scientific and Cultural Organization (UNSECO). The archaeological department had given an application, seeking the heritage site tag for Edakkal caves, and appointed a special officer for this. However, the pace of follow-up actions slackened after the initial buzz. And now not much is allegedly being done to win this coveted status.
The chief reason for seeking the heritage tag is that it would help in giving more protection to the stone-age carvings.
Main demands
1. A place on the UNESCO's list of world heritage sites.
2. More protection for the inscriptions and drawings at Edakkal caves.
3. A special centre that would give information on the caves to those who are not able to personally visit the site.
Eight years since trekking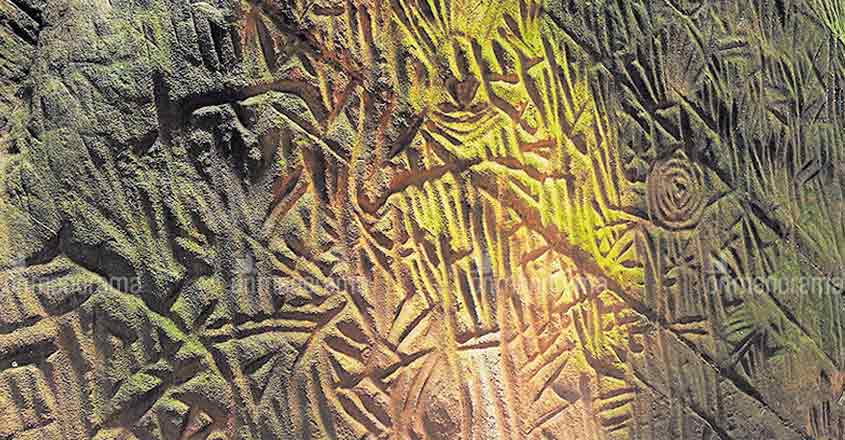 Along with a visit to the Edakkal caves, tourists could also earlier trek to the top of the Ambukuthi Mala. However, this has been suspended for the past eight years. Considering the safety aspect of the Edakkal caves, the trekking to the top of the hill was completely banned. However, people are still illegally trekking to the Ambukuthi Mala via the Ponmudikotta temple road, and Govindamoola Chira Road. Any harm to the Ambukuthi Mala could adversely affect the very existence of the Edakkal caves.
Not easy to protect
It is an arduous task to protect the Edakkal caves and the Neolithic rock engravings. Even sound can have an impact on these stone-age carvings that date back to the 6000 BC. Authorities had banned mining in the 300-metre radius of the site. After the last year's floods, visitors are only allowed to visit the caves in groups of 30. A guide would also accompany each group. Though Edakkal caves was not affected in the massive floods of August 2018, landslips were reported along the road leading to the caves.