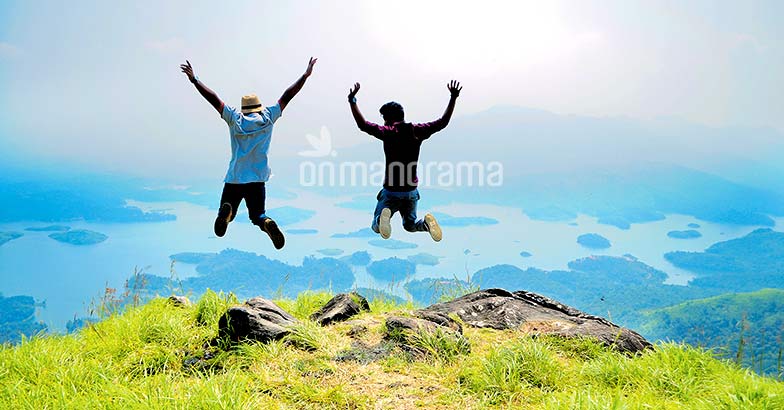 Do you race through your days feeling overwhelmed by your never-ending to-do list? If so, Wayanad is the place for you to be. Here's why a trek through Kattukunnu, Sayippukunnu and Banasura hill will rejuvenate you this weekend. 
Situated in the northwest part of Wayanad, the Banasura hill is about 6,670ft above the sea level. Kattukunnu and Sayippukunnu form part of this hill range. The steep rock outgrowths and tall grasslands make this area a paradise for those who love trekking. 
The journey begins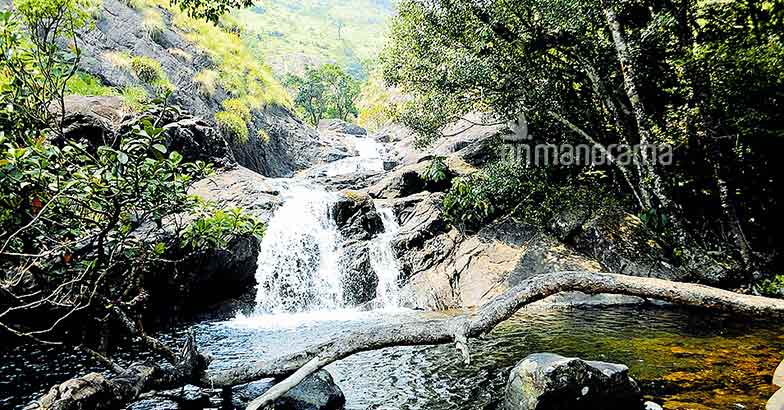 The ascent to Banasura hills begins at Meenmutti Waterfalls. You will have to clamber up through roots of tall plants and tall trees to reach Bappnamthodu. Take a break here at the fresh water stream and then, walk along the remains of the 80-year-old coupe road to Aanachola. 
It is a steep climb to the top of the Banasura Hill from Aanachola. The view from here is breathtaking. The clouds come to play hide and seek with you and it is just green and blue all around.
The sight from the intimidating height of Banasura hill is unforgettable. All other mountains in the area are dwarfed by this gigantic mountain, while the Banasura dam looks like a tiny pool of water from here.  Bappanamthodu and Mylanchi Thodu that flow between the mountains appears like small water threads. You have to trek through the tall grass for about eight kilometers to reach here. Even though the steep climb is actually a very tedious task, the trekking is made enjoyable by the shady trees, enormous rocks and refreshing streams on the way, offering ample space for resting and rejuvenation. These streams are the only source of drinking water for about 150 families living in the valley. 
Kattukunnu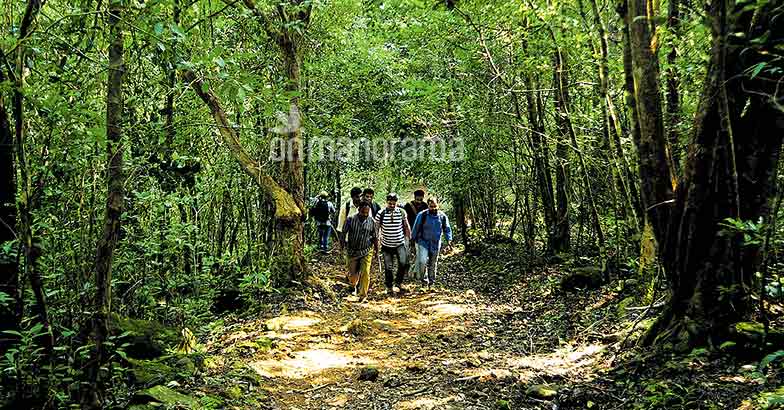 Kattukunnu hill, which is about 4,000ft above the sea level, got its peculiar name from the wind that blows here incessantly. From its heights, you can see the Banasura and Kakkayam dams as well as the southern part of Wayanad district. Stand on the hilltop and you'll get lost in the endless greenery of nature. 
Sayippukunnu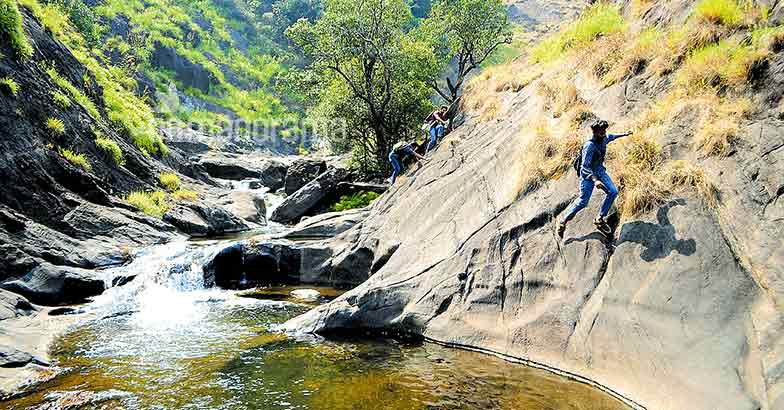 Two kilometres away from Kattukunnu is Sayippukunnu, which is demarcated by three rocks. This distinctive pattern of hefty rocks stands in the midst of grasslands. According to a legend, there once lived here a foreigner family comprising a man, his woman, their child and a dog, who turned into rocks as a result of some curse. Many mysteries surround this mountain, which is bountifully blessed by nature. The forest right committee has made adequate arrangements for those who wish to visit this captivating spot. 
The legend of Banasura hill 
Banasura was one of the thousand sons of Asura king Mahabali. When he came to know that his daughter Usha is in love with Aniruddha, the grandson of Lord Krishna, he imprisoned him in a fort. Bana, who was an ardent devotee of Lord Siva, assigned the mighty Siva to safeguard the prison. When Krishna came to liberate his grandson from the fort, he was halted by Siva. 
In the fiery battle that ensued, there were no clear winners. Both of them mutually inflicted deadly wounds and diseases. These diseases were later known as Krishna jwara and Siva jwara. Eventually, Lord Siva withdrew from the battle and Lord Krishna chopped Banasura's hand. The spot was later named Karabanachedi, which, in the course of time became Karuvanacherry. Another legend says that the legendary Udayagiri Fort, which is mentioned in Puranas, was in fact on this mountain. According to a prevailing belief, the Gods are still dwelling on this mountain. Paniya community, a group of aborigines calls it 'Ipi' mountain and holds it in high esteem and reverence. 
Get the approval of the Forest Department 
Trekking here is organized by Varampatta forest conservation committee. A group of 10 people have to pay Rs 750 for a three-hour trekking, and Rs 1,200 for a five-hour trekking. The fee for whole day trekking for a group of five people is Rs 1,500. 
Distance to the trekking spots 
While Kattukunnu is three kilometers away from the ticket counter, Sayippukunnu is eight kilometers farther. You have to travel 24 kilometers from Kalpatta and Mananthavadi via Padinjarathara to reach here. Eco-tourism project functions under Varampatta Forest conservation committee, which comes under the forest department.