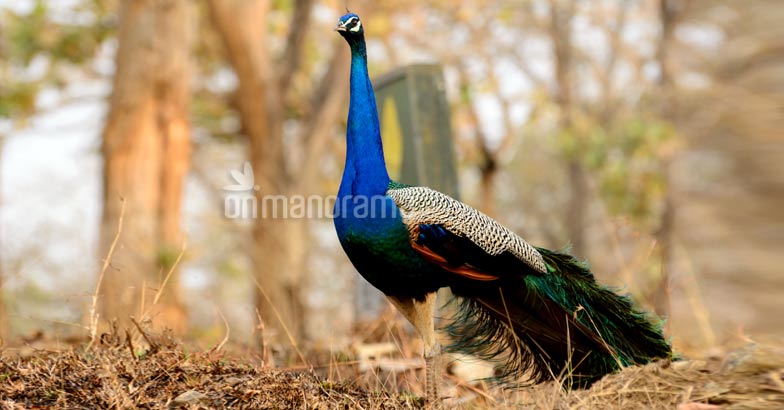 There are a couple of routes to travel to Palakkad from Thrissur. The most frequented is the Mannuthy-Kuthiran route; the route for those in a hurry. If you have some time to spare, we would suggest you drive through a little round-about but scenic Wadakkanchery-Pazhayannur route. The road passes through a not-so-densely wooded area, with sunlight pouring on to the road at places. And if you are in luck, you get to see peacocks on the roadside.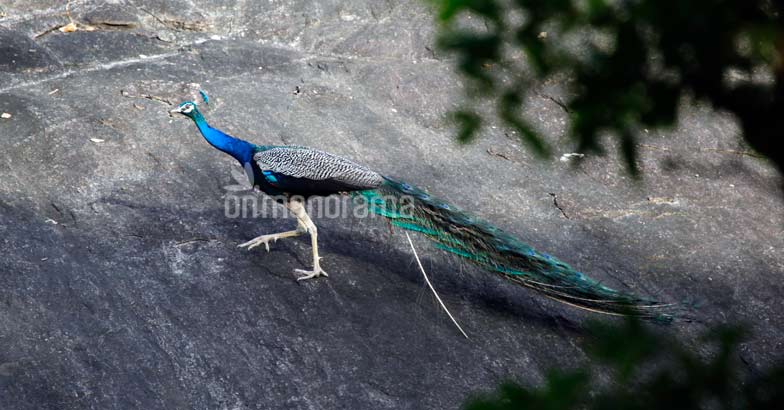 Surprised? Don't be, Choolanoor, the first Peacock Sanctuary in Kerala is close by. A slight deviation from the main road will take you to Choolanoor. Here, you get to see peacocks and peahens in their natural habitat. So it is ideal to plan your trip to reach this place early in the morning or towards evening. This is when the birds step out. The birds here live freely, and it is good to exercise caution while you are in their midst.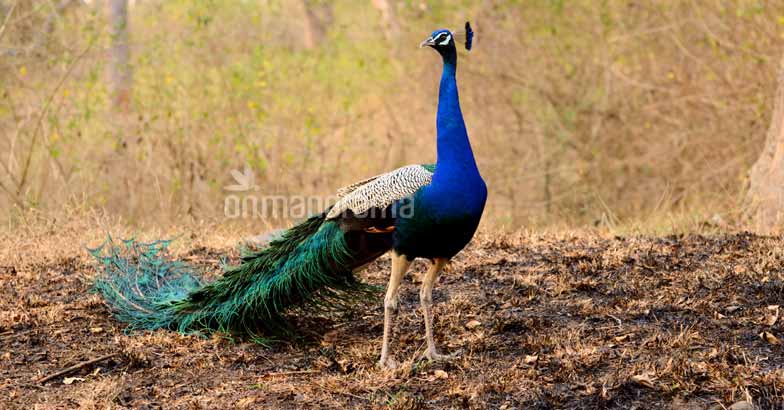 There is an office here, and there are guides who can help you. But, like any other wildlife spotting, you have to be very patient at Choolanoor. The peacock and peahens are very shy and quick. You will be surprised by the agility of these huge birds and how they vanish into the thickets if they spy you near them. At times, these birds remain elusive, even to the trained eye. You have to be really lucky to get a nice picture.
There is a ring road around the sanctuary, if you have small children and you do not want them to walk inside the sanctuary, this would be your ideal drive. You get to see a lot of other birds too at Choolanoor, but it is the national bird who is the king of the place. During the rainy season, the peacocks are flamboyant; they dance.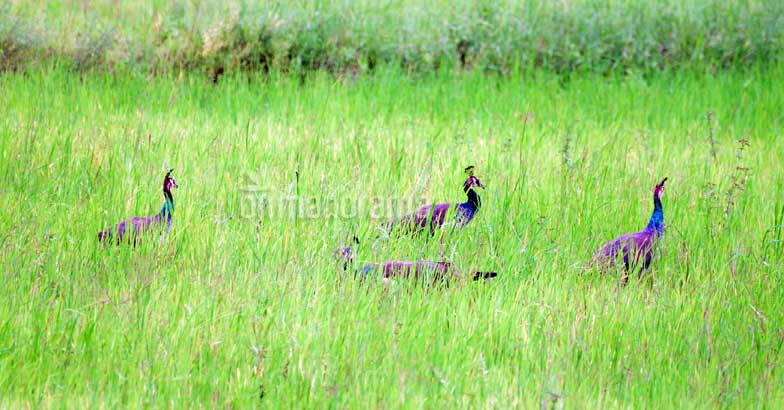 Quick facts Situated in the border between Palakkad and Thrissur, Choolanoor was declared a sanctuary in 1997 by then Forest Minister Binoy Viswam. Spread over a 500 hectares area, Choolanoor forms part of the Peechi Wildlife Division. The sanctuary is dedicated to the noted ornithologist K.K. Neelakandan also called Induchoodan.
Reaching there The Sanctuary is about 25kms from Palakkad town From Thrissur it is about 44kms
Stay options There is a dormitory at Choolanoor, but it is better to camp at either Palakkad or Thrissur and drive out in the morning.
(Excerpts from 20 Holiday Trips by Praveen Elayi. To buy the Travelogue from Manoramaonline click here )