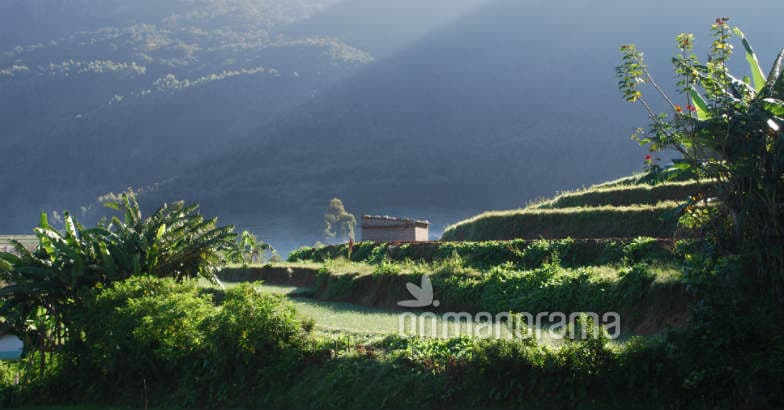 We are on a ride through one of those rarest of rare paths. One that goes through the villages, through the evergreen forest to an arch dam. These dense evergreen forests around Anamudi Shola National Park is that perfect break from the mundane daily schedules. Travel with us
Pit stop 1
Marayoor is home to prehistoric dolmens, cave paintings, home grown sugarcane and the protected sandalwood forests. We start early, taking in the sights and sounds of this lovely village. Away from traffic jams and the mad rush.
The dolmens, known as 'muniyara' are burial chambers (portal tombs )where people were laid to rest in the ancient days. Marayoor is also home to sugarcane cultivation. Jaggery from these sugarcanes are made here.
Pit stop 2
While driving past Kanthaloor we spot a huge ficus racemosa tree; known as the 'athimaram' in Malayalam. This tree, said one of the locals has a strange history. No one has ever seen it flower, but every year it bears fruit without fail.
And as the belief goes, seeing it flower will bring bad tidings. Kanthaloor is a fruit bowl – and perhaps one of those places where winter farming is very much the norm.
Pit stop 3
The entrance to the Anamudi Shola National Park lies cheek by jowl with the market place in Kanthaloor. It is from here that the evergreen forest starts. It is composed of Mannavan Shola, Idivara Shola and Pullardi shola and covers a distance of 750 hectares. The park is administered by Kerala Department of Forests and Wildlife, Munnar Wildlife division. This region is under the consideration by the UNESCO World Heritage Committee for selection as a World Heritage Site.
There are two cottages where you can stay right next to the shola forest. The bookings have to made with the Munnar Wildlife Office. There is a stone paved path through the forest – you need an SUV to go that way though – and there are many who think that this path should not be thrown open to the public.
Pit stop 4
Kundla is about 20kms away from Munnar on the way to Top Station. The dam at Kundala is perhaps one of the first arch dams that came up in the state. You can go boating in the reservoir.
(Excerpts from 20 Holiday Trips by Praveen Elayi. To buy the Travelogue from Manoramaonline click here )