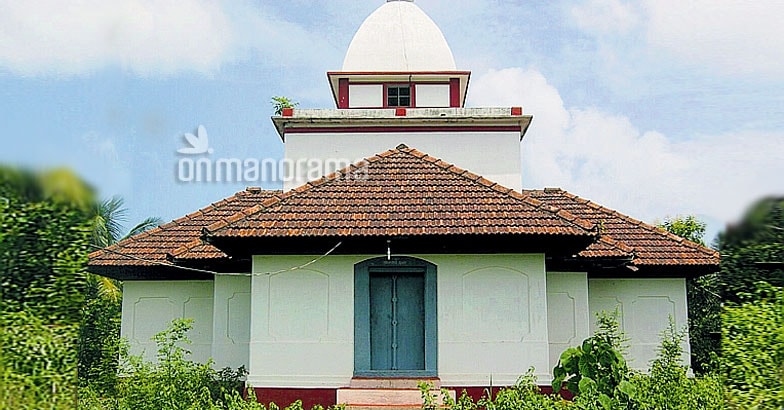 Of late, there has been a lot of visitors at the historic Jain temples at Manjeswaram. Most of the visitors are students who are in awe of the rich history. Two of the temples, Chathurmukhabasti and Parswanathabasti are among the handful of rare Jain temples across the country. A Jain temple is also called a 'Basti'.
Situated about 3 km off Hosangadi, these temples are proof that Jainism flourished in this part of the state. Bankara, in Manjeshwaram gets its name from the Jain dynasty that set up home here many moons ago. And these temples are among the most popular tourism destinations in the district.
Vardhamana Mahavira, the founder of the Jain faith is the presiding deity of the Chaturmukha Basti. What makes Chaturmukha Basti special is the fact that there are four separate thirthankaras to guard over the four directions. Santhinatha Thirthankara faces the East, Adinatha Thirthankara faces the West, Mahavira faces the South and Chandranatha Thirthankara faces the North. Jain religion was closely aligned with nature. Ample proofs of this fact are the Asoka forest and Naga idols adjoining the temple. Parswanathaswami basti is the other Jain temple here.
Parswanatha the 23rd Thirthankara of Jainism is the main deity here. Presently the puja and other rituals are conducted by members belonging to the fourth generation of the Jain family that settled here. Both the bastis work from morning 7 to 8 am. Once, long ago, nearly 800 Jain families depended on this temple for livelihood. But now, only 27 members who belong to 6 families remain.
They are strict vegetarians who observe the policy of having all their meals before sunset. The reasoning behind this belief is simple; when you light lamps and prepare food after sunset, flies encircling the lamp are likely to fall on your food and this could make you violate the principle of non-violence which is sacrosanct for Jains. Even though Tulu is spoken at homes, Kannada is considered the mother tongue. Kerala's northern most region and family traditions remain first-hand witnesses to history, thanks to the presence of the bastis.