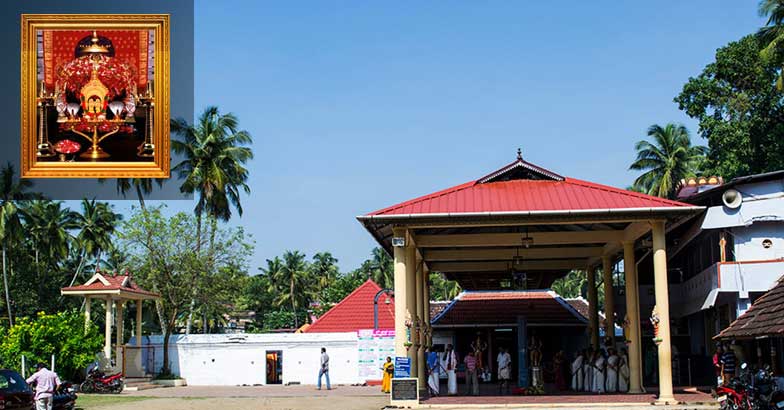 It is believed that four Ambika temples – Goddess Balambika at Kanyakumari, Goddess Lokambika at Loakanarkavu near Vadakara, Goddess Mookambika at Mangaluru and Goddess Hemambika at Palakkad were consecrated by Parashurama for the safety of Kerala, the land he reclaimed from the sea. The Hemambika temple, also known as the Emoor Bhagavathi temple is situated about 2km away from the Olavakkod Railway Station.
The legend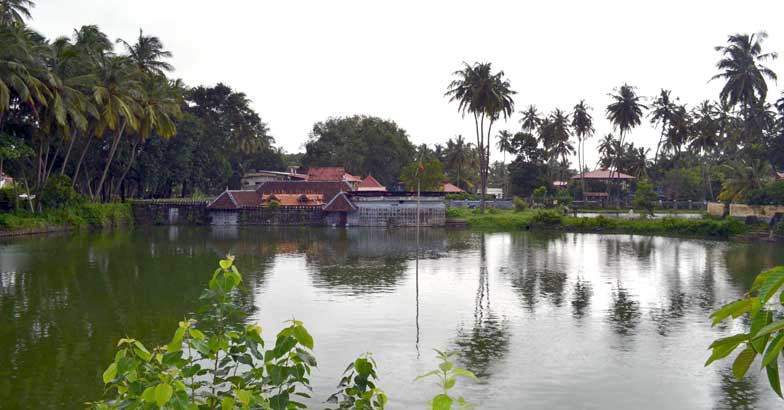 As with many other temples of Kerala, there is a unique legend for this temple too. Once, long ago, when the whole area was a forest, the members of the Kurur and Kaimukku Nambudiri families used visit the temple and pay the respects to the goddess. Time passed. The Nambudiri became so old that he could not make his daily visits. The goddess appeared in his dream and said she would appear at the pond near his house. And the next morning, devotees gathered at the temple pond, and then two beautiful hands rose out of the water. The Nambudiri could not contain his joy that he swam out to touch the hands. They turned to stone. Immobile. The temple was build near this pond.
Unique features
The idol is very unique, so is the fact that the temple is covered on three sides by water. Later, much later, Aadi Shankara brought an order in the mode of daily worship and decided upon the different offerings to the deity. The goddess is worshipped as Saraswathy in the morning, as Laxmi in the noon and as Durga in the evening. Important offerings to the goddess are naivilakku (ghee lamp), kalabham (sandal paste), naipayasam.