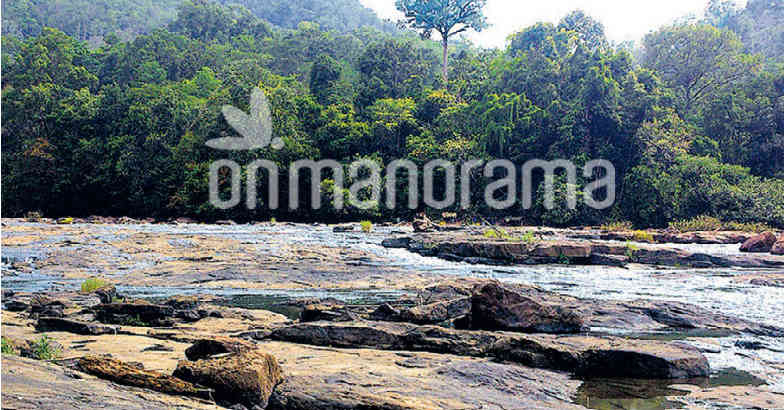 Welcome to Kandampara. All around you, for as far as the eyes can see, you see rocks and trees. The Pooyamkutty river gurgles over them. And over the years, this river has eroded them - ending up etching strange shapes. It is needless to say that the place looks straight out of a picture postcard.
Not many people know about Kandampara and getting there is a bit difficult. But once you are here, it tugs at you, and you will want to stay forever. The water here is pristine and clear, the banks of the river bordered by tall bamboo shoots and other greenery. During the summer, you can walk over the rocks, take a dip in the waters. However, it advisable to exercise caution during the rains.
The state Electricity Department which had plans to dam up Pooyamkutty river for production of power had met a strong resistance due to the bio-diversity in the area.
The main attraction on Pooyamkutty river is the Pindimedu Waterfalls. It is deeper inside the evergreen forest and dangerous. Kandampara is about eight kilometers away from Pindimedu Waterfalls.
Pindimedu is situated off the old Aluwa -Munnar road. This road is under repair now following a flood. Once this is fixed, Pooyamkutty river will be easily accessible and tourism is expected to flourish.