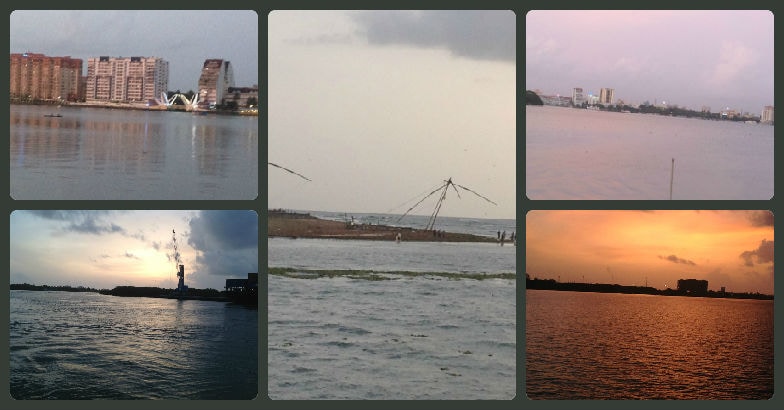 It was after 5pm when our boat chugged out of the jetty off the Marine Drive for a one-and-a-half hour cruise of the harbor. The tour would take us through the waterways past the old town of Fort Kochi, Bolgatty Island, Willingdon Island, the Kochi shipyard and Chinese fishing net dotting the waterway.
Over the horizon, the setting sun painted a pretty picture. The crimson red blended into orange and golden, splashing the sky with a multitude of hues like a naughty child playing with water colours. The gentle waves rocked the boat. And as Marine Drive receded, we hear the horn of a ship; reminding us that we are on a shipping line. Reminding us that Kochi has been natural port and a hub of trade from as far back as AD 1341. The horn blares again bringing us back to the present. It was one of those container vessels that sailed past us. And if you are in luck you can see huge ocean going vessels pass by.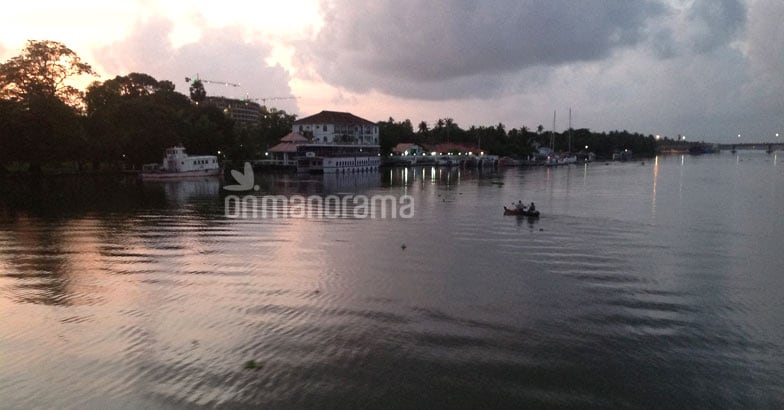 And then, you see the Chinese fishing nets dotting the coast. These cantilevered fishing nets are a part of Kochi's history. Believed to have been introduced by the Chinese explorer Zheng He, these nets are a popular tourist attraction. The glimpse of Fort Kochi you get from the boat does not really do justice to the old town which had, long long ago been the heart and soul of Kochi.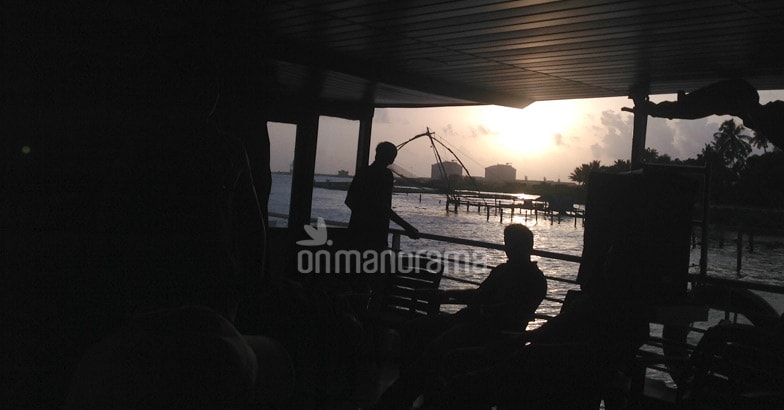 There is a nip in the air and you can definitely feel the sea breeze pass by you. You can make out where the backwaters meet the sea. Where the sea breaks just beyond yonder. Most of the boats which do the sunset cruise do not go beyond a particular point. We turn around. By the time the boat passes Vypeen, the sun is about to set. A ferry loaded with cars is headed to the jetty at Vypeen. Even though the Goshree bridges connecting mainland Ernakulam to the Bolgatty, Vallarpadam and Vypeen Islands are fully functional, a lot of people prefer the ferry service to avoid the traffic snarls.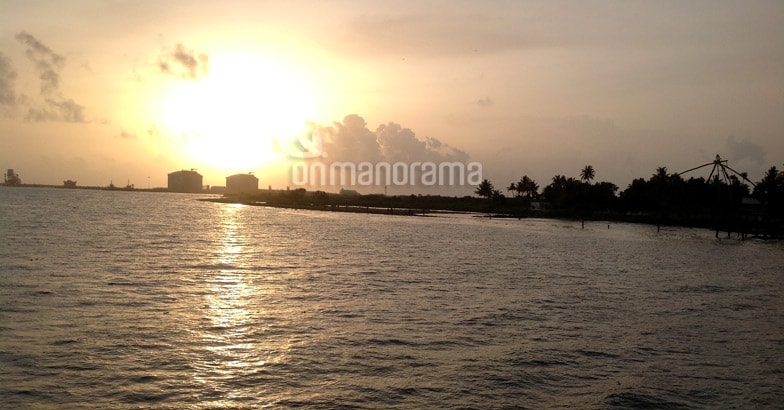 Vypeen is now one of the fastest growing suburb of Kochi. The tourism department has come up with a lot of plans to make this Island a tourism hotspot. We pass by the Vallarpadam container terminal. Ships from across the globe anchor here. We pass by the Bolgatty Island which looks pretty against the backdrop of the setting sun. And then, before we realise it, we are chugging into the jetty. The sun has set in the horizon and the stars are out. And we, walk out to see what else this historic city has to offer us.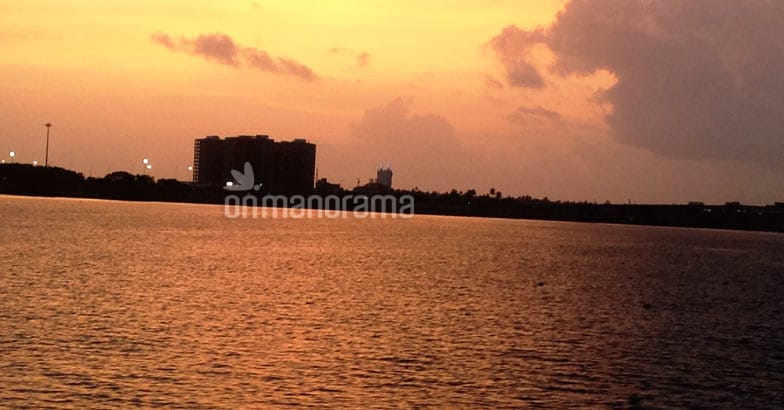 Essential information Some boats do offer on board entertainment and refreshments. Some, let you bring your own picnic hampers.