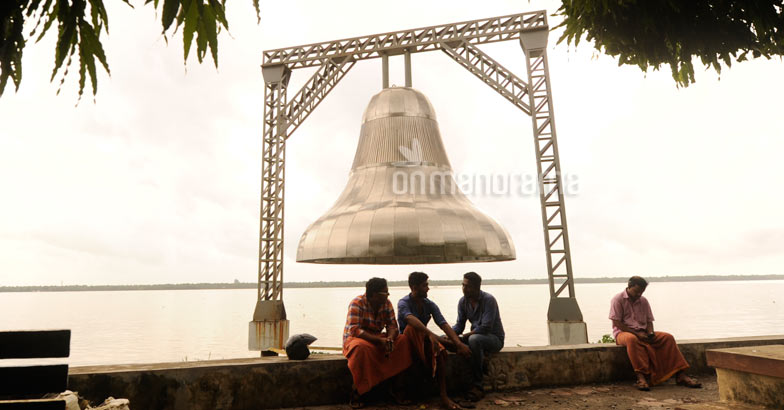 Vaikom holds a special place in Kerala's history. And it is just normal to come across monuments across this village commemorating the famous 'Vaikom Satyagraha'. Now, the civic corporation has come up with innovative ways to entertain people who come here to experience this history.
The new park is the best place to relax - or catch up with family and friends. Right next to the park is the huge bell called 'Chronicle of the Shores Foretold.' This sculpture was designed by Kothanalloor Pattamana Gigi Skaria and was on display at the Kochi Biennale. At dusk, you can see the lake waters spray through the 64 holes drilled into the bell, which is made of stainless steel, and is 13 feet high and 16 feet in diameter. Skaria is an artist based out of Delhi for the last 20 years.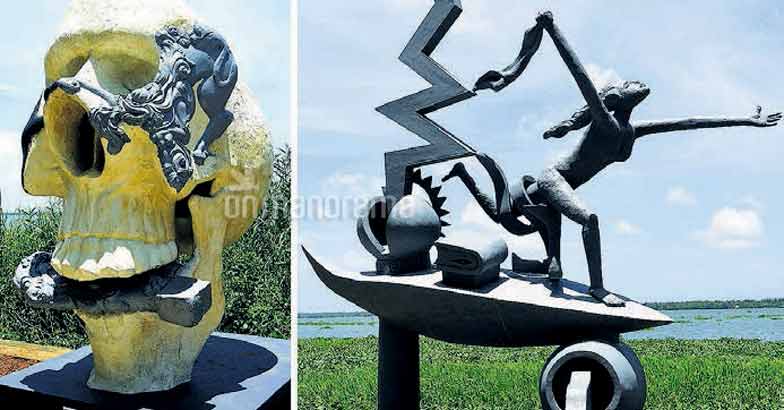 Nearby, on the way to the public beach, are 10 sculptures, each of them reminding us of events in the historic Vaikom Satyagraha. They tell tales starting from Dalavakkunnu, where those who fought for social change were cut down and buried many years before the historic protest, to various scenes from the Satyagraha itself. The artists who made them are B.S. Anu, K.N. Hariharan, Veloor Johnson, Manesha Devasharma, M.P. Nishad, V. Nakhvesh, K.K. Sanul, R. Sresh, K.S. Sujith and V.V. Vinu.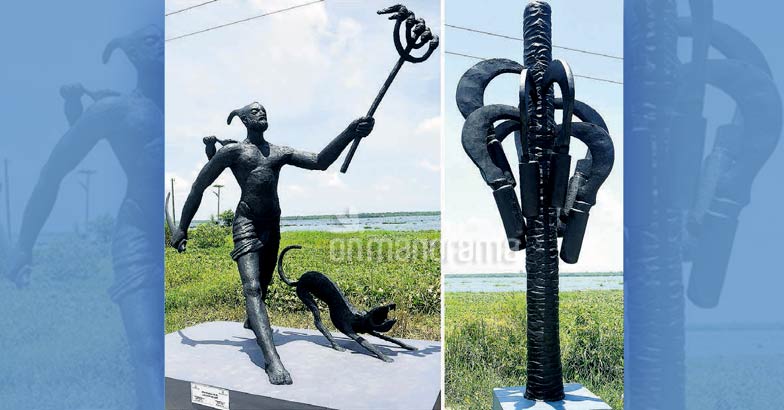 The jetty where Mahatma Gandhi landed to take part in the Vaikom Satyagraha is still preserved, complete with the royal seal of the Travancore kings: the conch shell. Near the jetty is the memorial of the protest itself. Here there is a large, full-length statue of the Mahatma. Made of terracotta, it is 9 feet tall and weighs 800 kilograms. But unlike most other statues of the Father of the Nation, here Gandhiji is without his walking stick. The artist who fashioned this statue is Prof. Thomas John Kovoor. Inside the memorial are a library and a museum.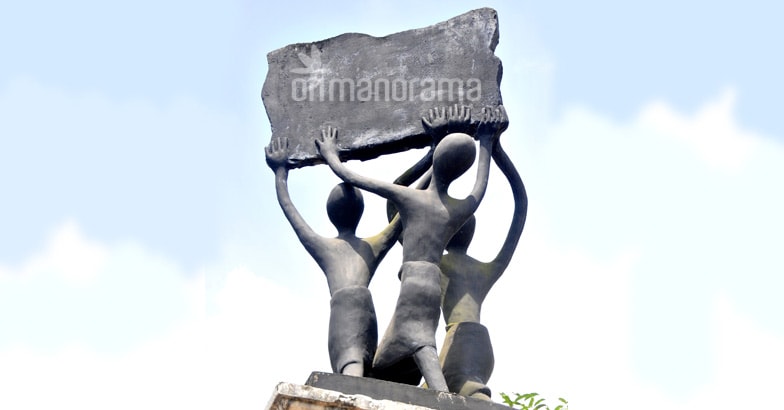 From here, you can head to the Vaikom Valiya Kavala. There are more statues here, of social reformers and other famous people: Mannathu Padmanabhan, Thanthai Periyar E.V. Ramaswamy Naikar, T.K. Madhavan, MGR and Janaki Ramachandran. Travelers can also visit the recently opened aquarium, jointly run by the Matsyafed and the civic corporation, with its stock of ornamental fish.