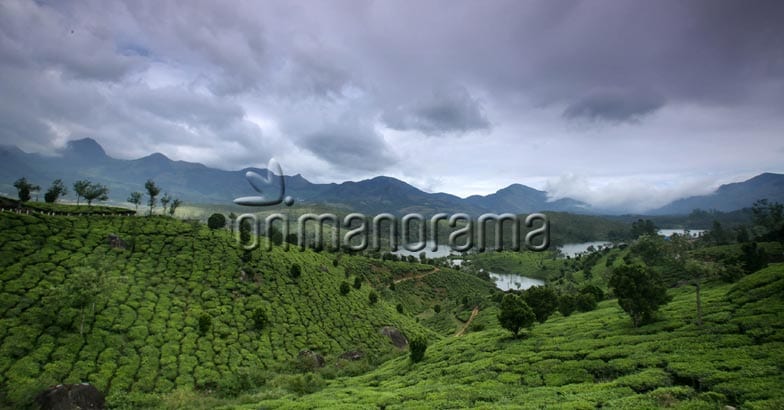 The journey from Kottayam to Munnar began before midnight. All of us had been to Munnar before and hence this time the destination was different. It was Pampadum Shola National Park, via Munnar, and all five of us were looking forward to the stay in a wood house in the wild.
The winter had already set in and the chill was expected to worsen as we progressed towards the destination. I was a bit worried about Angela, the only kid in the group. But then she was excited and seemed to be untouched by cold.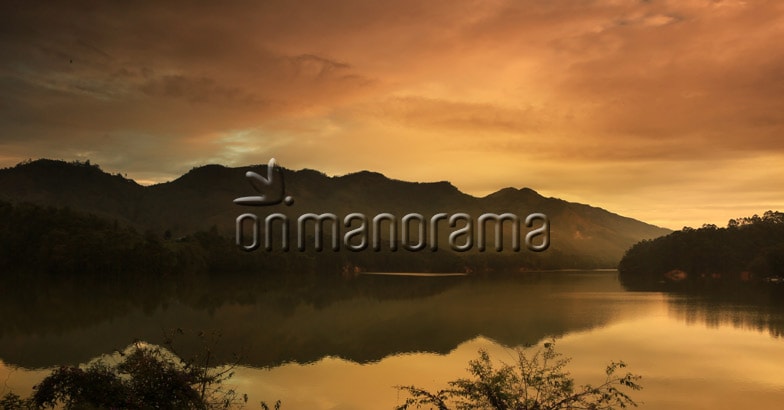 By the break of dawn we had crossed Mattupetty dam and stopped at Kundala dam. Sunlight seeped through the thick misty blanket of air as we sipped hot tea. Locals gathered around the roadside tea stall were narrating horrifying stories of elephant attacks in the area. None could say with certainty when a wild elephant could be spotted there.
After tea, we resumed our journey towards the top station which is on the Tamil Nadu border. It was still early in the morning and the countryside was only waking up. The steep slope from top station gave us a breathtaking view of Munnar. Blue skies and white clouds against the backdrop of mighty green mountains on that cold morning looked beautiful. As I tried to trace the winding roads around the hillocks of Munnar, a big cloud obstructed the view. We had idli and chutney for breakfast from a hotel in top station and started for Cholakkad which was not far away from there.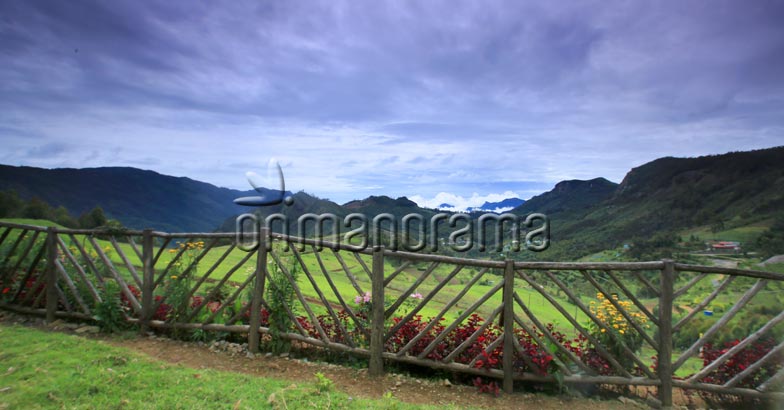 Pampadum Shola was five kilometers away from top station on the Vattavada-Koviloor road. The place got its name owing to the large number of snakes often found there. The personnel at the check post before Pampadum Shola asked us to come back around 3 pm. Near the check post, there was a picture of the rare Nilgiri Marten which is found only in these hill ranges. The official at the check post said that a lot of them can be spotted around the place where we were planning to stay.
Since 3 'o' clock was several hours away, we decided to take a tour of places around. Vattavada is famous for agriculture on sloping swathes of land separated by bunds. Cabbage, carrot, beans and strawberry form only a part of the crops grown in Vattavada. Though the harvesting season was over, we went to a strawberry farm, clicked pictures and ate farm fresh strawberries plucked from there. From the farm, one can choose and pluck strawberries and buy them. We returned to Pampadum Shola via Chilandiar. It was lunch time and we stopped at the place where we had breakfast from. Chapathi and mackerel fry was for lunch while vegetarians were served sambar in place of fish.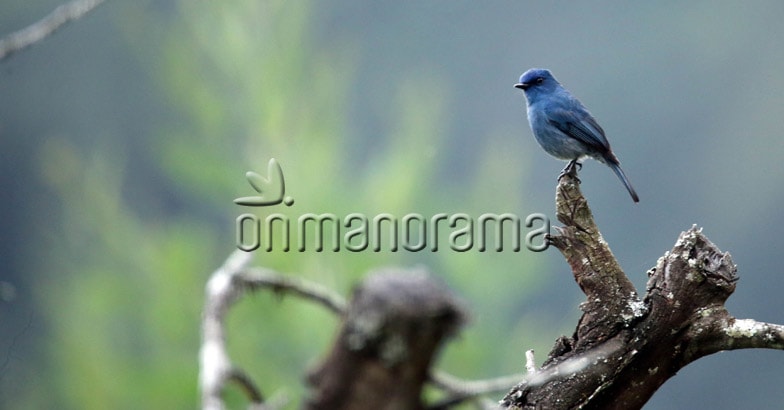 After lunch, we reached the check post. Jimmy and Arjun went in search of Nilgiri Marten, but returned with photographs of Nilgiri Fly Catcher. Two guards were ready with food that was to be taken to our wood house where we were to spend that night.
Our vehicle was parked near the forest department building and from there we could see the wood house situated on top of a small hill. We had to trek a bit from the valley to reach the tree house. The path that takes you there, though concreted in patches, is infested with leeches. On the way we saw Malabar giant squirrels and Nilgiri Langurs as we continued to march towards the tree house without deviating from the path. The wood house faced vast green grasslands with Bandar Mala behind it.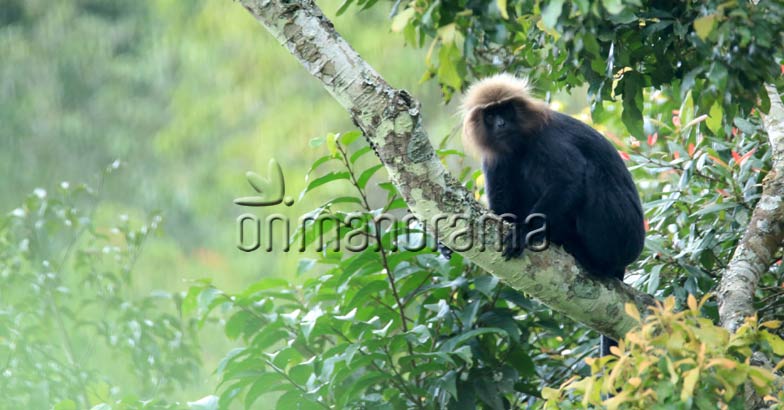 There were two wood houses. We occupied one and our neighbours were a few guys from Kottayam who had come to take a break from their family lives. Evidently, they did not appreciate our presence and we did not like them much either. One of them remarked that more people could stay there if the living area and facilities were expanded. "Won't it be destroying the forest and the fun of living in a forest if you do that?," one of us asked.
In any case the wood house was superb. From the cane chair at its sit-out, one could see vehicles on the distant road like small moving dots. There were no mobile phone signals and both hunger and chill in the air were growing. We had steaming rice porridge, boiled green gram and papad for dinner. Mist continued to fall and it was getting colder.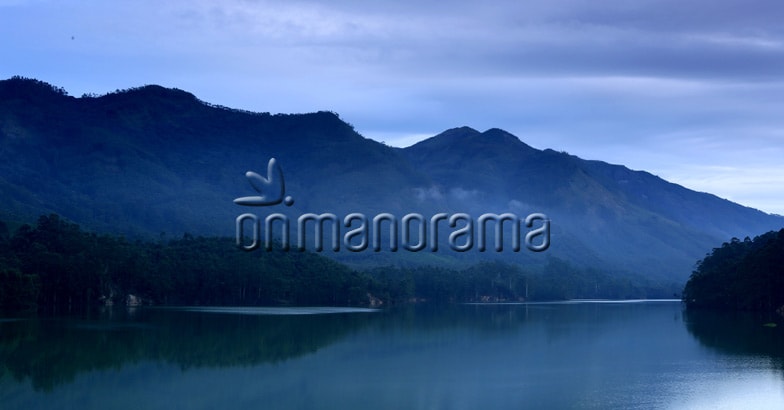 The alarm went off early in the morning, only to be put off. The whole purpose of this visit was to enjoy the cold weather, not suffer it. Mist continued to fall early into the morning as I went back to sleep.
Angela was restless. She answered negative when we asked if she was feeling cold. Geetu and Arjun rubbed her feet and she felt better. We all sat for a while watching the snowfall as bison and deer grazed. Intermittently it drizzled, as if the rain gods did not want the sun to peep into the Shola forests. After having hot Upma for breakfast, we started our journey back.
Carry woolen clothes.
Children should wear shoes, socks and monkey caps
One feels hungrier in the cold weather, so carry enough food.
Carry salt to ward off the leeches.
Pampadum Shola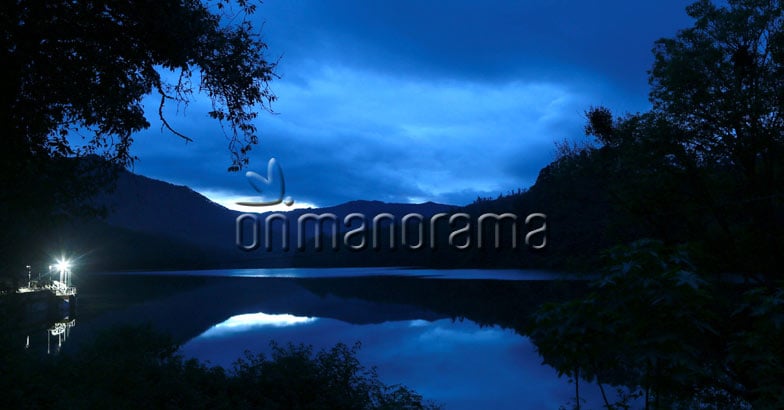 There are three national parks in Idukki district namely Pampadum Shola, Mathikettan Shola and Aanamudi Shola. Situated in 11.753 square kilometres, Pampadum Shola is Kerala's smallest national park. Kochi-Kodaikkanal highway passes through is forest. Compared to other places, there is a high chance of spotting Nilgiri Marten, a very rare species, in Pampadum Shola. A lot of wild animals can be spotted here.
One can stay in the forest after getting necessary permissions from forest department's office in Munnar (08301024187).
Cost for two – Rs 3,000
(Courtesy: Fast Track magazine, December 2014, Munnar's silent valley, Praveen Elayi)