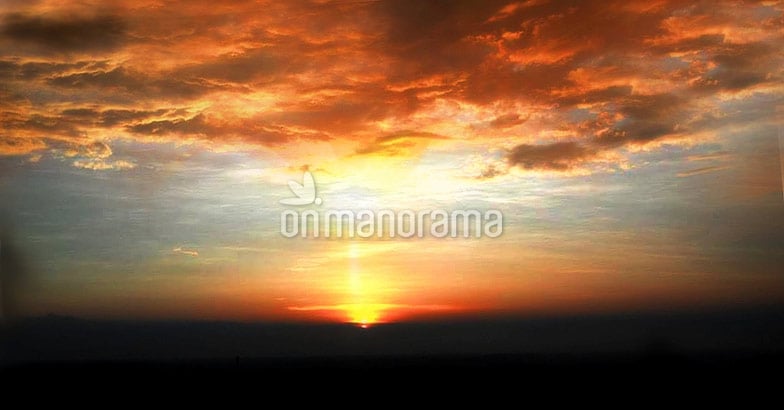 The lush green land bordered by the blue ocean is the first glimpse of Thiruvananthapuram you get when you fly in. Now, we understand that not everyone has the luxury of flying. We give you option number two. Trek up Sasthampara and you get the same view, but from afar.
Sasthampara is just about 14 kilometers from the city. Situated near the village of Vilappil, this small plateau comprises small hills and rock formations. You can drive up; but whatever means of travel you use, you will have to trek the last 400 meters uphill.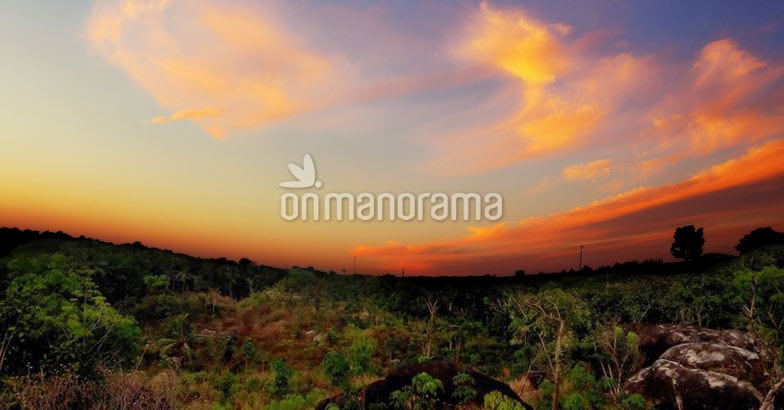 There are shelters and an information office run by the DTPC. There are seats for you to rest on the way, and it sure is a rewarding walk up the hill. Once you reach the top, you feel like you are just a step away from heaven. You have a beautiful view of the city, with the clouds kissing you.
You get a bird's eye view of the city from Sasthampara; you can watch the sun kissed beaches, and the palm trees swaying in the breeze. Don't forget to pack your binoculars, if you want a closer look. You will see the many buildings at a distance, you will also see the mobile towers standing tall amid the greens.
Evenings are the best time to head out to this place. Pack a picnic hamper, walk up the hills to reach by 3 pm and you can see wisps of clouds float by, the flights soaring on their way to the airport. You can watch a beautiful sunset from the hills before heading down. There is a small children's park, and a lot of fresh springs and some pretty rocks up here.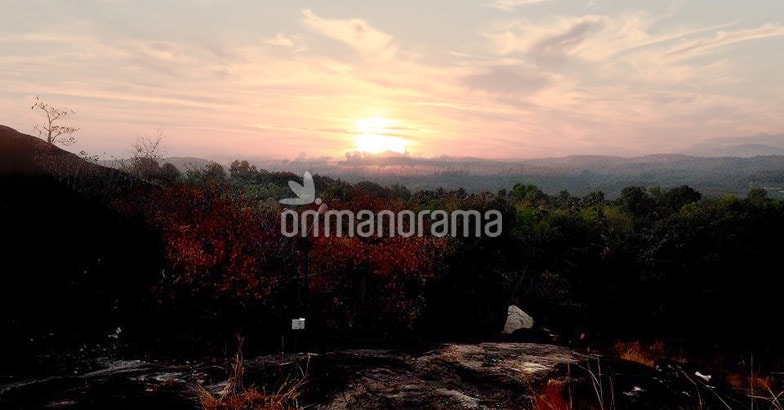 Spread over a distance of about 14 acres in Vilappil panchayat, the Sasthampara boasts of an ancient sastha temple too. You can see Ponmudi and Agastyarkoodam at a distance, and on a clear day, you can even see the Neyyar dam.
With Shankumukham beach and Kovalam being very crowed, you should definitely try and head out to Sasthampara. For, it sure is the destination of the future.