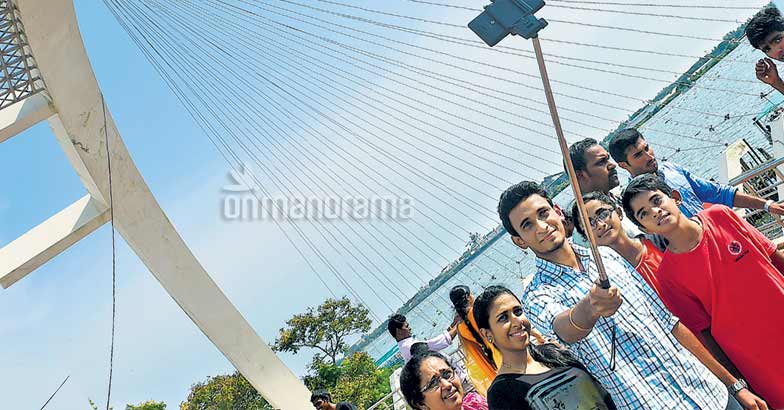 Selfies are evolving. Initially, they were all about occasions and special people in our lives. But now, the trend is changing, slowly, but surely. Selfies taken against popular landmarks is gaining popularity. We take a trip across Kochi - in search of the must see selfie spots.
Marine Drive
If you are in Kochi, you have to visit the Marine Drive. And if you are at Marine Drive, a selfie from the Rainbow Bridge is a must. It is just normal to see people waiting to take a selfie against the backdrop of the Rainbow bridge.
Fort Kochi
The Chinese fishing nets at Fort Kochi definitely makes for an amazing selfie backdrop.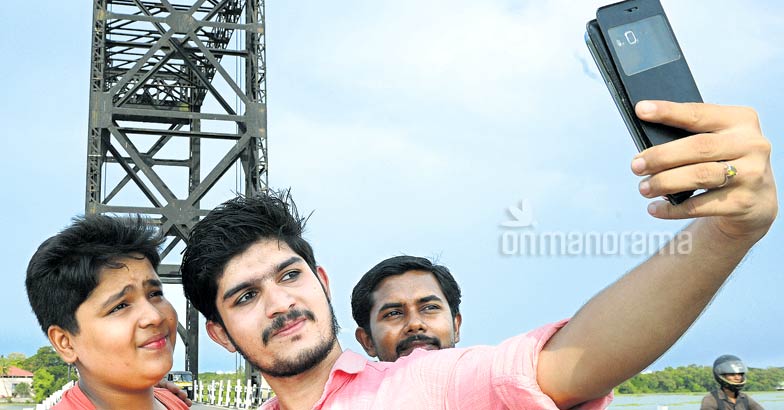 Mattanchery harbour bridge
The Harbour bridge at Mattanchery is part and parcel of Kochi's past. Many movie scenes were shot here. And these days it is just a normal sight to see people stop by and take a selfie before they go their way.
Chathiath Road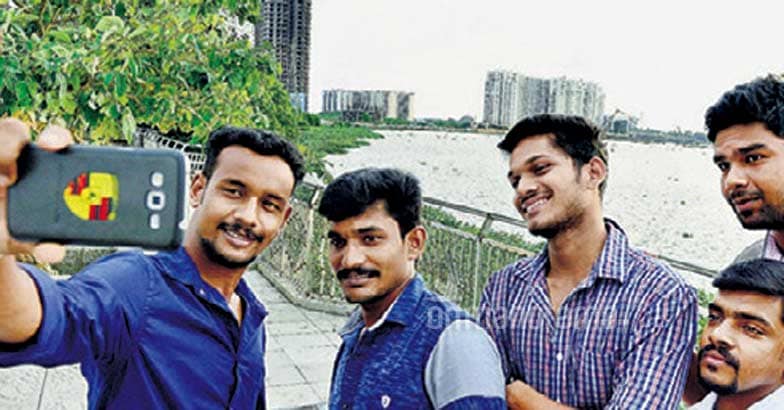 After Marine Drive and Subhash Park, the Chathiath Road is fast becoming a hang-out. And needless to say the lake and the flats in the backdrop cuts an amazing selfie.
Malls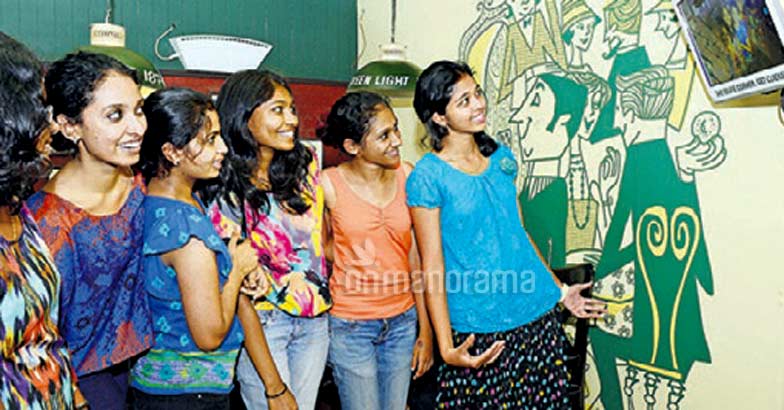 The Malls at Kochi are crowded - almost always. It is a place where the youth come together. And what is a get together without a selfie?
Cafe's
Various cafes and shopping centres cater to the need for selfies with a selfie spot. A selfie spot is a place where you can take that perfect selfie.
Jayasurya favourite selfie spot...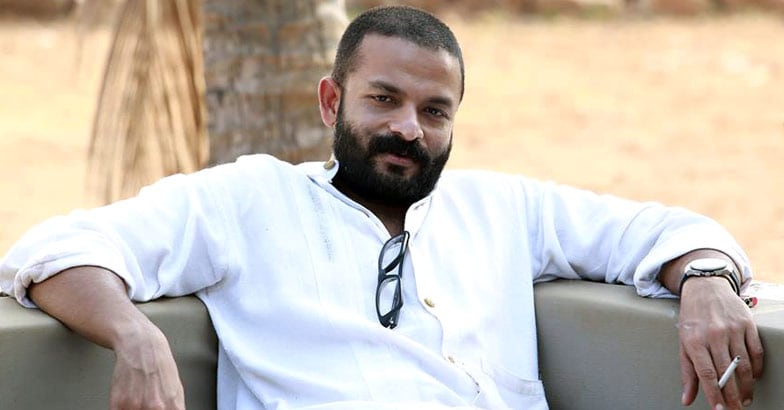 Ernakulam boy, Jayasurya is of the opinion that a selfie is reflection of the self. But if he is to take a selfie with a Kochi landmark in the background he would opt for Marine Drive. The Rainbow Bridge, he says is the identity of the town. A selfie from one of the apartment windows with the backwaters as the backdrop would just be awesome, he said.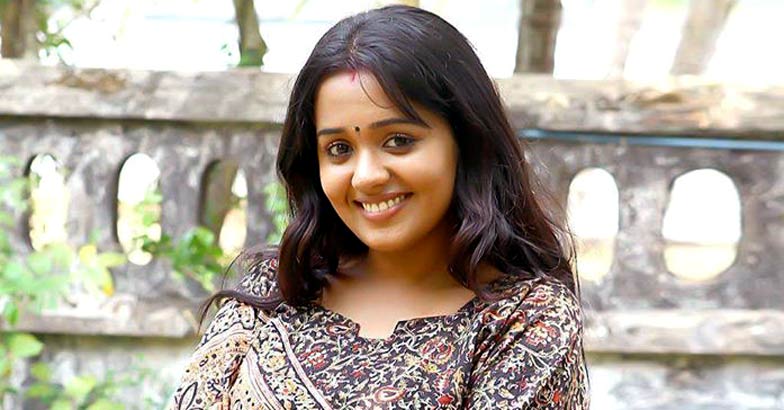 Ananya's favourite selfie spot... Ananya loves to take selfies. She says that one of her all time favourite selfie was taken with the Cochin Shipyard as background when she was staying in a flat at Ravipuram.