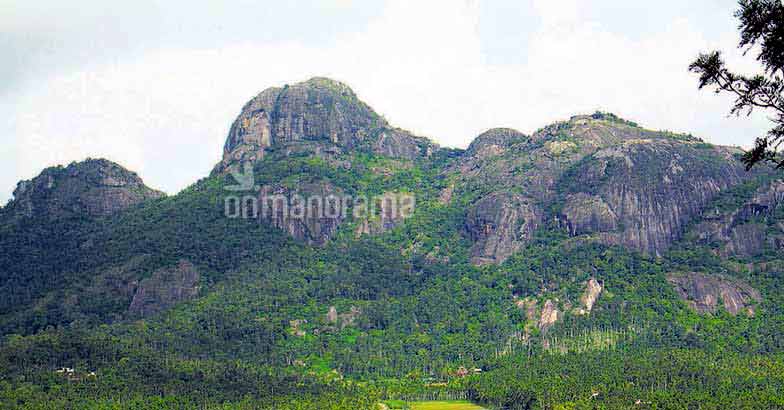 Here is one more historic place finding its way into the tourism map. Thovarimala in Wayanad will soon be a tourist spot – and the rock engravings or petroglyphs at here will offer a glimpse of life that was, in those good old days.
The importance of these markings from history, including on the bottom of the wall of a leaning rock, was recognized long back by experts but they are yet to get their due from the authorities. Experts say the rock carvings at Thovarimala belong to a date later than the ones at Edakkal caves. This hypothesis is based on the findings that the tools used at Thovarimala were sharper and finer than the ones used at Edakkal. Historians estimate that the rock carvings belong to the period when civilization was transitioning from the Neolithic to the Bronze Age.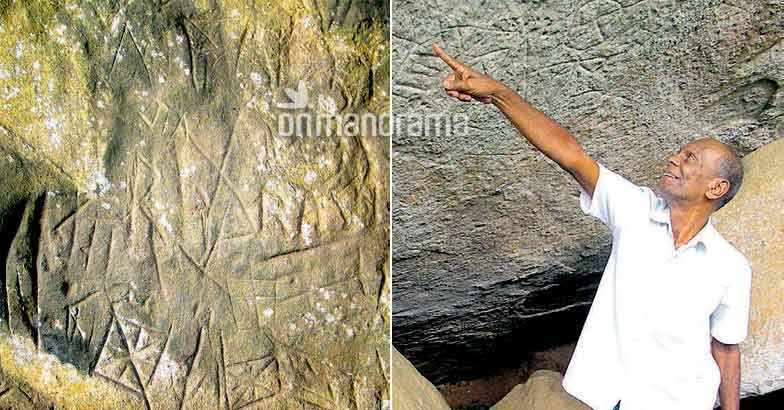 Although the carvings here do not look as clear as those at Edakkal, these pictures have definitive meanings. Most of the carvings here resemble geometric signs but there is also a picture that resembles a bird with its wings spread wide. There are about 26 such pictures including signs and geometric forms. Additionally, you can find three-letter words written in the Brahmi script.
Along with the rock writings, there are some scenic spots around Thovarimala that can help its development as a tourist spot. Among them is View Point, from where you can enjoy the wild scenic beauty of Tamil Nadu's Neelgiri district. There is also Purappara, a great spot to enjoy adventure travel in safety, and Thampurattippara, which plays an integral role in the traditions of the tribal communities.
There is also a natural auditorium near to Ezhuthupara. The bottom part of Purappara, the big rock at Thovarimala, is shaped like a large auditorium. It is said that in the old days, this spot was used by robbers to store their loot. Today these places are covered in thick vegetation.
Thovarimala has a good potential for trekking, although it has to be said there is not much adventure quotient here. In Edakkal, those visiting the caves once had the option to trek to Ambukutty mala but that has been stopped for years now. If the proposed tourism project incorporates an option to trek to Ezhuthupara, it will be an added attraction for travellers.
It was M.N. Jose from Nambiamparambil who brought the rock carvings at Thovarimala to the world's attention. Today he acts as a guide for those who come here to study the rock art.
It was in the 1980s that Thovarimala's importance was recognized and calls made for its conservation. But even basic facilities for the conservation of these historical rock carvings are lacking. For instance, there is no road to reach Thovarimala; all that exists is a small path up the hill. There is no fencing around this rock, which allows anyone to come here at any time. This place has to be developed without destroying the rock carvings, in the model of Edakkal caves.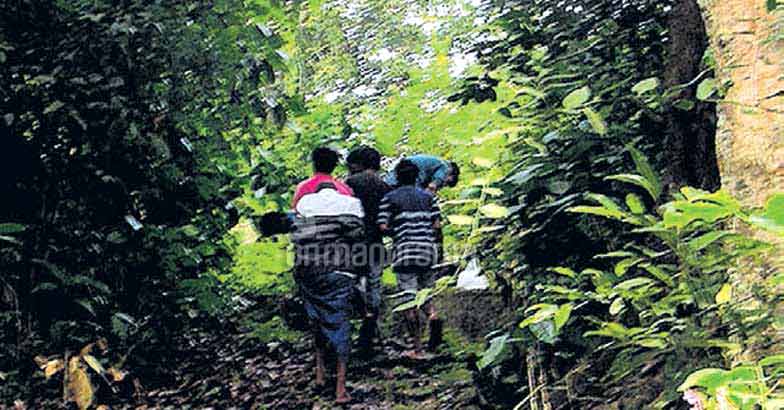 If the spot is developed incorporating both Thampurattippara and Purappara, it will not only be an asset for the district's tourism sector but also help conserve Ezhuthupara, where the rock carvings are.
Whenever ministers and other VIPs visit the district to inaugurate tourism projects at Edakkal caves and at other places, they invariably make promises of conserving Ezhuthupara. But nothing has changed on the ground, yet.
Years back, some preliminary steps were taken for constituting a committee for the conservation of these rock carvings, under the leadership of the forest department, and a meeting of the local people was called. But this initiative stopped midway.
The visit by district collector Keshavendrakumar and other officials gives new hope for the conservation of Ezhuthupara at Thovarimala. The collector has now instructed the forest, tourism and archaeology departments to develop Thovarimala into a destination for travellers on the lines of Edakkal caves.
How to reach here
Thovarimala is situated 5 kilometers from Edakkal caves in Nenmeni panchayat of Wayanad district. Edakkalis is to the east of Malavayal and Thovarimala to its west.