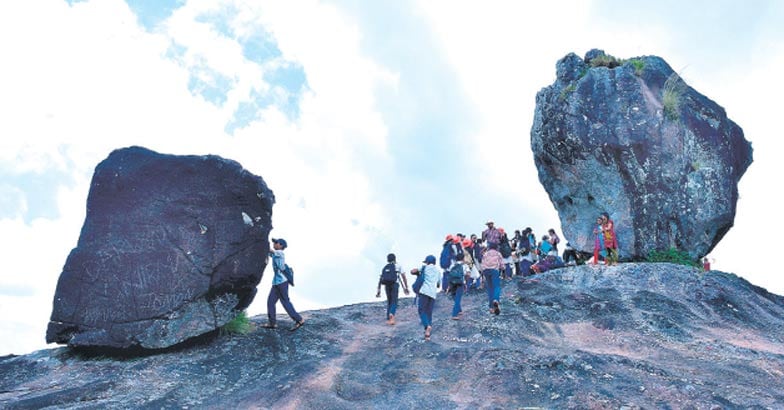 If you are heading to Arrattupara, get ready for some mesmerizing sights there and scope for great adventure too. The journey to the top, though a little tricky, through the rocky pathways, skirting huge boulders will give you a heady feeling indeed. You have to experience it, to know what that feeling is all about. That is Arattupara.
An enjoyable trip...
At 3500 feet above sea level, Arattupara stands tall and proud, like a king with a regal crown placed atop his head. The view all along the way till you reach the top is splendid.
Trees and Caves to cool you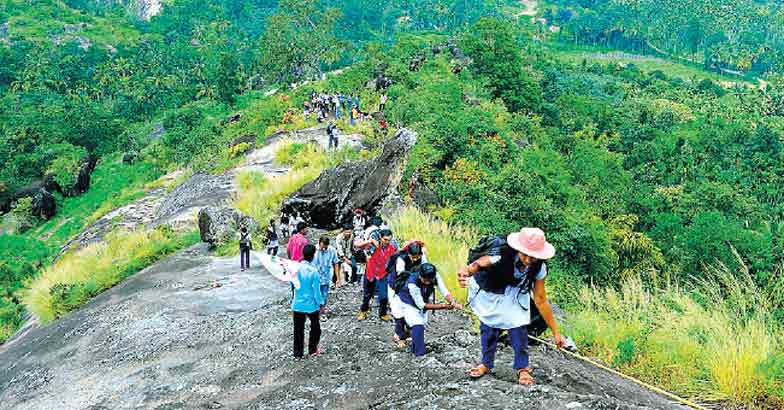 Breathtaking views and a pleasant breeze to keep you company. Plenty of tall trees and large boulders interspersed with caves of varied sizes offer shady spots, if you want to rest your feet or for a short nap even. If you have a penchant for anything ancient, there are a few 'Muniarra' too. These are caves where sages or saints are said to have meditated for years together. As you go higher, the Karapuzha River and the Dam is much clearly visible and seems so near to you. This is one of the biggest earth dams in India and the river is a tributary of the Kabini River.
Makudapara & Pakshipara...
The scenes that await you on the top are one of a kind. The Makudapara which almost seem like a crown fashioned out of a boulder atop Arattupara. Getting a closer view of the Pakshipara from here is also a great experience. There is even a 26 metre long rock bridge here. Like a large python snaking above your head, the rock bridge is an amazing sight. There is a lot of area on top of Arattupara, enough for a refreshing reverie or to enjoy the beauty of the entire Wayanad district.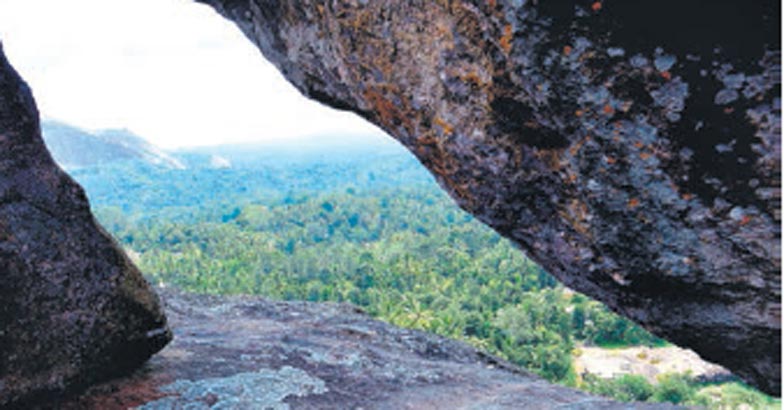 Arattupara welcomes you...
To reach Arattupara, travel along the Calicut-Mysore-Kollegal National highway 212. From here, head to the Meenangadi Route 54, next to Ambalavayal via Kumbaleri. After travelling for 4 km along this road, you can reach AKG Junction. Just a 10 minute walk on the road to Rattukunde, and you reach right below Arattupara. And from here, ascend to the top begins...