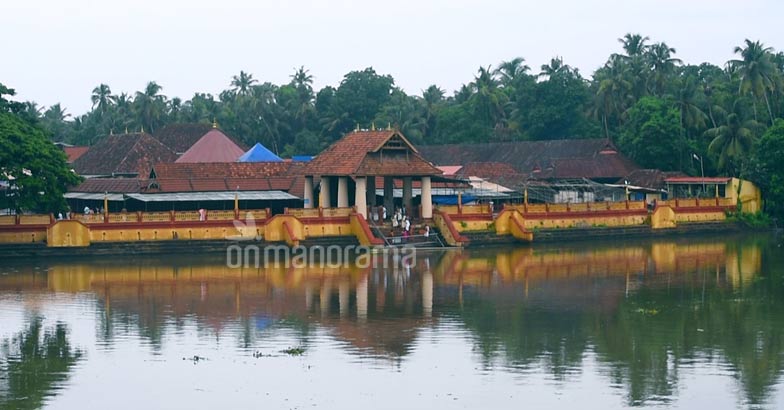 Triprayar Sri Ramaswamy temple sits on the west bank of the Teevra river, on the famous Chettuva sands between Guruvayoor and Kodungalloor. The name Triprayar is supposed to have evolved from the river Teevra. The idol here is that of the four-armed Vishnu. The countenance of the idol is that of Rama who had just eliminated Khara, and with all the powers of the trimurtis manifest in him. It is believed that the conch and chakra on the idol denote Vishnu, the bow Shiva and the garland Brahma.
In the sanctum sanctorum, installed facing the south is Dakshinamurti. Outside the main temple are idols of Ganesha, Shastha and Goshalakrishna. Devotees believe that the darshan of Rama should be done only after paying respects to Hanuman, supposed to be present at the mandapa in the front. It is also believed that Chathan swamy is at the temple, in service to Rama.
Five pujas and three sheevelis are held daily at the temple. Nirmalyam and evening sheeveli are considered special. Triprayar is one of the few Vaishnava temples where fireworks are allowed as an offering to the god. In fact, these barrel crackers are one of the main offerings here. The offering reminds of the time when Hanuman, who had gone in search of Sita, comes back and shouts out to Rama about how he had located her; his voice reverberated across the three worlds. Another legend is that during Tipu's invasion the crackers were thrown into the river but they exploded in the waters.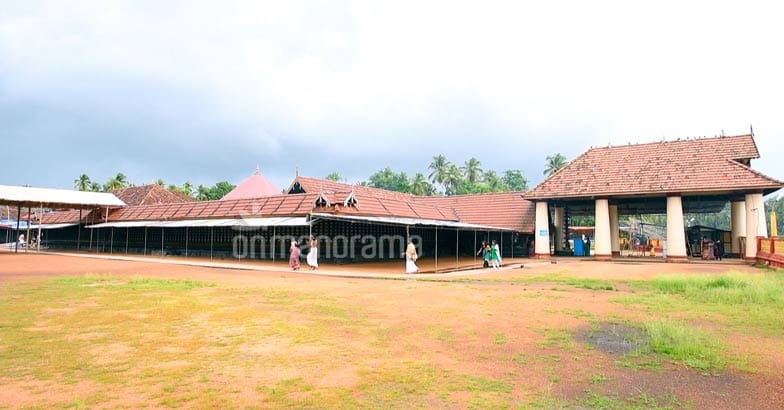 Another important offering is feeding the fishes here. The fish was Vishnu's first avatar and the fish in the river are fed in memory of that. It is believed that the lord takes the form of the fish to accept this offering.
The main festivals at the temple are Ekadashi on the month of Vrishchikam (Scorpio) and Pooram during the month of Meenam (Pisces). Triprayar Ekadashi falls on the dark half of Vrishchikam. The myth behind this festival is that before slaying Ravana, Rama had undergone penance during this month. It is also one of the very few temples where festival is held without the ritual flag-hoisting.
The rituals during the period from Makayira star in Meenam till the day of Uthram lights is also important for devotees. Triprayar Thevar also leads the famous Arattupuzha Pooram.