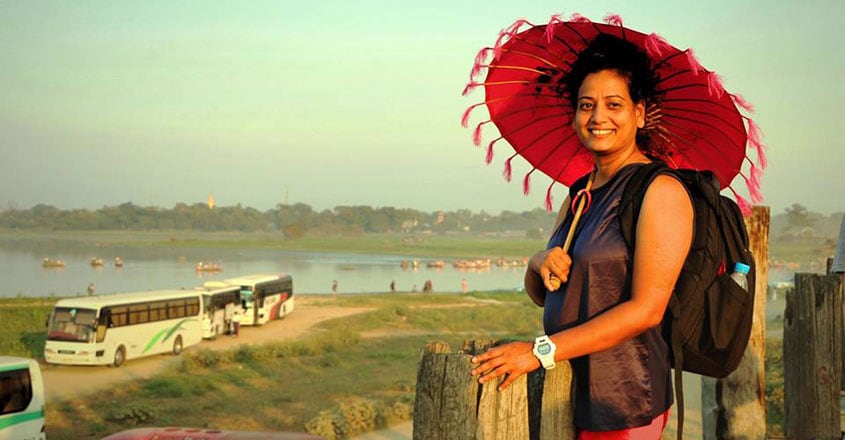 Travel writer Anjaly Thomas once loved to follow her heart, but now she doesn't. "I spent some dreary days and badly wanted a change. Finally, I arrived at a decision. It was to set out on yet another trip," she says.

The latest journey was going to be a dream affair – 101 days in Southeast Asian countries, resolved Anjaly. "It would certainly be an amazing trip, I thought," she adds.
Anjaly soon found herself in Myanmar, in a hostel room at Yangon. "I felt young once again and recalled the days when I chased wild dreams. But nobody is spared of change, which has affected me too. I am now a different person in many ways. What caused the change are my experiences. My attitude, too, has undergone a transformation, thanks to these experiences as well as age," she says.
Still, Anjaly prefers a trip that involves no planning. It has to be a journey where the traveller is prepared to tackle surprises, she adds.
A 101-day trip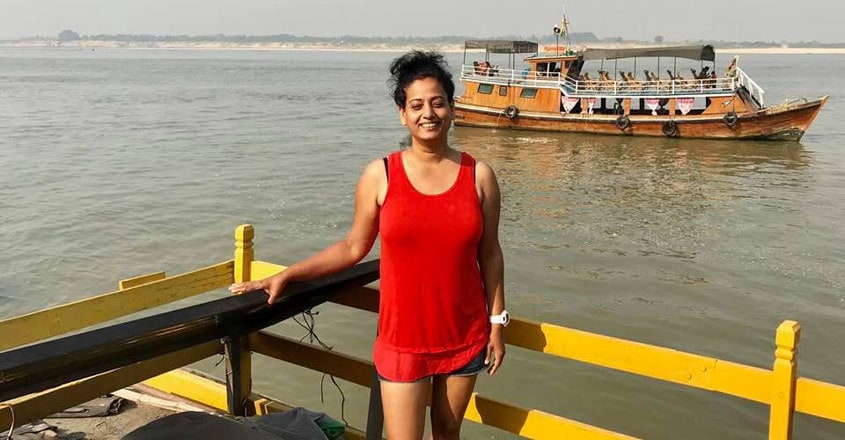 The intrepid traveller spent 101 days touring Southeast Asia. "It was an unexpected journey, a sort of dream come true. I had enough experience travelling in the area and also had funds to go anywhere, but a satisfying journey may not materialize with these things alone," says Anjaly.
She points out that a hassle-free tour would be possible with money and experience, but it wouldn't involve, "living in hostel rooms, carrying a 15-kg backpack and searching for cheap accommodation."
"I preferred an adventurous trip and 101 days was a pretty long period for such an affair. I was pretty much familiar with Southeast Asia and knew it offered several options for budget travel. However, I had some concerns. The weather was hot, and would the food suit me? How will I wash my clothes? Would I feel comfortable with the facilities in a hostel, especially sharing the wash room?" were Anjaly's thoughts before the journey.
Writing while travelling
Anjaly left her regular job 10 years ago and now works while travelling. "I write sitting in distant places, each different from the other. When planning a new trip, I often wonder whether I would be able to write for a few hours in the noisy cities where I would be staying," she elaborates.
But everything worked out well as Anjaly now regularly engages in her creative pursuits in her dream destinations, howsoever crowded they are.
A challenge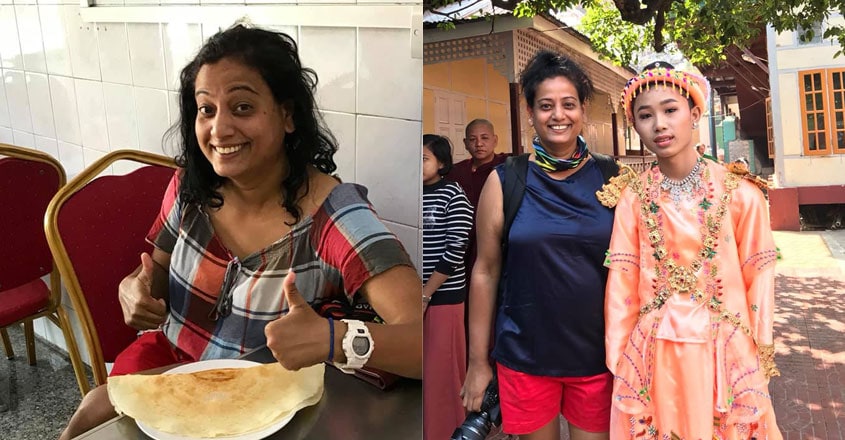 Anjaly says that the most challenging journey is the one that involves no planning. "Many people object to my trips carried out without a plan. They have a thousand questions to ask me. But from experience, I have realized that too much preparations serve no purpose. Things may still not work out as planned," she explains.
The countries in Southeast Asia are relatively safe. But Anjaly wanted to discover something new at these places during her latest trip. "I needed no plan or chart. Let everything fall into place on its own, I thought. I was prepared to face any situation," she says.
"Nobody would believe me if I say that no planning was carried out. But that is the reality. I don't believe in booking hotel rooms in advance or arranging a taxi," she adds.
"However, to declare that I had started the journey aimlessly is also not true. I did book a flight ticket to Yangon and had contacted a hostel in the city for a stay on the night of my arrival. Apart from that, there was no planning," says Anjaly.
Which is the better option?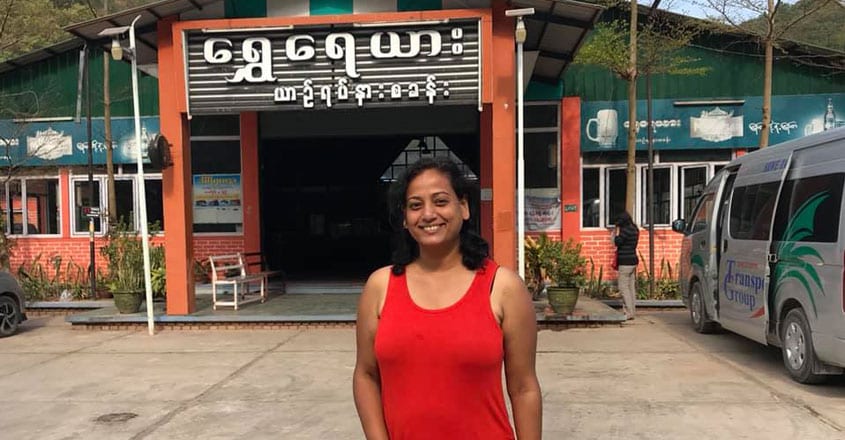 Anjaly never considers that implementing a plan is a benchmark of success. "I don't analyse whether my trips were successful or not. In fact, the term success itself is irrelevant. Let others ponder over success and failure. My only prayer is to have the courage to accept things that I cannot change," she says.
Still, money is a major issue. "But I had resolved that I would not develop any anxiety pondering over money during a journey. This isn't because I am an heir to ancestral property but as I give little importance to earthly pleasures and comforts. I am worried neither about wearing clothes that are not branded nor enjoying local food. I don't create a fuss about travelling also. I believe in carrying my bag and walking aimlessly," says Anjaly, who prefers travelling solo.
The beginning
Anjaly reached the hostel in Myanmar after a minor dispute with the taxi driver. "I wanted to stay put in the room in peace. I did not want to venture out and enjoy the sights, but write at least a chapter a day," she reveals.
"Patience is the quality that counts most during a journey and one acquires it with age. I often wonder whether this quality does not diminish my urge to learn new things. It may be true to some extent, but that has not prevented me from enjoying the trips," says Anjaly.