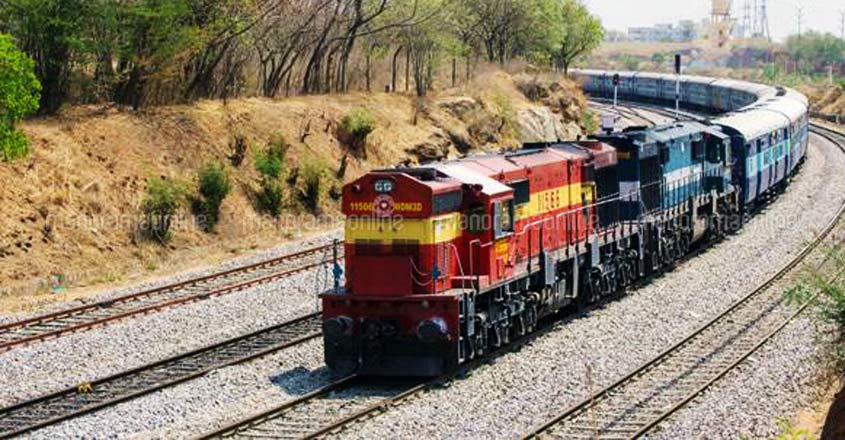 Practically no one dislikes travelling and enjoying sights on the way and at the destinations. But how to achieve this smoothly but cheaply is the thought that dictates many. Here is a golden opportunity to travel with the family economically covering the most attractive tourist destinations in India. The Goa-Rajasthan Bharat Darshan tourist train arranged by IRCTC will start functioning from 31st March 2019. The tour ends on 10th April covering Jodhpur, Jaisalmer, Jaipur, Ajmer, Udaipur etc.

The package includes train tickets, food, dormitory accommodation, connecting vehicles and tour escort. Those who book in advance can start the journey from Thiruvananthapuram, Kollam, Kottayam, Ernakulam, Thrissur, Shoranur, Kozhikkode, Kannur and Kasaragod. The ticket rate is Rs 9450 per head.
If you are planning for a pilgrimage, the 'Tirupati-Balaji Darshan Coach Tour' which starts from Thiruvananthapuram on 21st Mar 2019 can be availed. This tour covering Tirumala Venkateshwara , Kalahasthi, Tiruchanur Padmavathi etc. return by 24th March. Besides the train tickets, accommodation and the road connectivity, the tickets for visiting the Tirumala temple is also included in the package.
The tour can be started from the railway stations at Thiruvananthapuram, Kollam, Kottayam, Ernakulam, Thrissur and Palakkad. The ticket rate is Rs 6665 per head.
In addition, there are foreign tour packages starting on 21st March at Kochi that cover Singapore and Malaysia in 6 days and Kolkata-Bhutan in 7 days. Also starting from Kochi on 19th May is the 14 days' European tour.