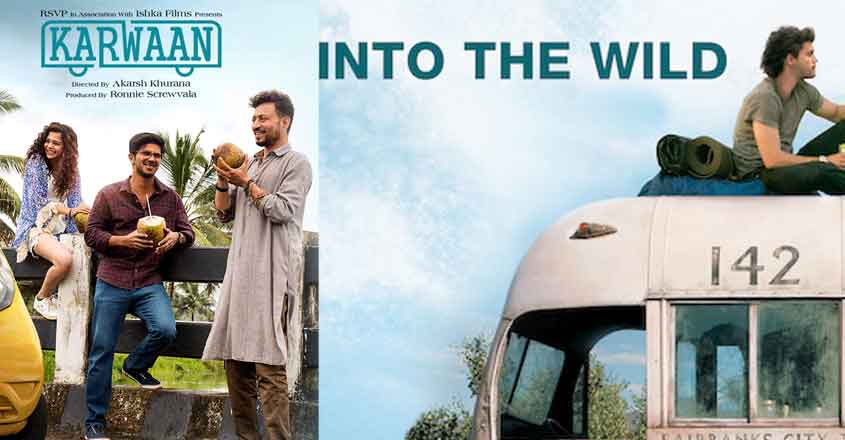 With more people staying at home amid the COVID-19 outbreak, many are turning to streaming apps like Netflix, Prime Video, Hotstar, Manorama Max and more. Don't worry if you miss travelling. This is the best time to catch up on some good road movies.
Onmanorama Travel picks a list of movies worth binge-watching.
1. Dumb and Dumber
A pair of deliriously dim-witted pals go on a madcap cross-country road trip to return a briefcase full of cash to its rightful owner. Starring Jim Carrey, Jeff Daniels and Lauren Holly, Dumb and Dumber directed by Peter Farrelly is for those who miss travelling.
Where to watch: Netflix
2. Into the Wild
A young man gives up everything including his trust fund and ties to a seemingly stable family to lead a solitary life in the wild. Directed by Sean Penn, Into the Wild is a complex work of non-fiction.
Where to watch: Netflix
3. Highway
The Bollywood road movie which offers fresh sights is not an easy ride but has a gripping story and some stunning performances. Bride-to-be, Veera is abducted on the eve of her wedding. She resists and pours scorn on the abductor, Mahabir; until she begins to find strange affinities with him.
Where to watch: Hotstar
4. Karwaan
Two friends and a chirpy teenager take a road trip from Bangalore to Kochi. Starring Dulquer Salmaan, Irrfan Khan and Mithila Palkar, the movie takes some weird twists and turns to finally put you on the right road. Of course, the "right" is often the wrong for some of us.
Where to watch: Prime Video
5. Neelakasham Pachakadal Chuvanna Bhoomi
Neelakasham Pachakadal Chuvanna Bhoomi is a Malayalam adventure drama starring Dulquer Salmaan, Sunny Wayne, and Surjbala directed by Sameer Thahir. Kasi and Suni decide to go on a road trip from Kerala to Nagaland. On their way, they experience several life-defining moments.
Where to watch: Hotstar

6. Ambili
Johnpaul George's Ambili is another Malayalm ovie for those who are missing out on their trips with loved ones. Viewers would love this movie for Soubin Shahir's performance in the title role. Soubin's Ambili, by choice, stays unaware of what others feel or think about him, and act without bothering what happens around him and live a happy life. As the movie title creative suggests, it revolves around the bicycle.
Where to watch: Prime Video
7. Dhanak
A movie-loving 10-year-old and her blind little brother trek to meet Indian superstar Shah Rukh Khan for help in getting the boy an eye operation.
Where to watch: Netflix
8. Rani Padmini
Padmini, a traditional married woman, goes to Manali, Himachal Pradesh to meet her car rallyist husband Giri to resolve a personal conflict. Rani is a tomboy brought up in North India. She is running away from a wanted criminal Raja who is a threat to her life. Rani and Padmini meet on a bus and a memorable journey starts. Together they try to find Giri while simultaneously trying to evade capture by Raja's gang.
Where to watch: Hotstar