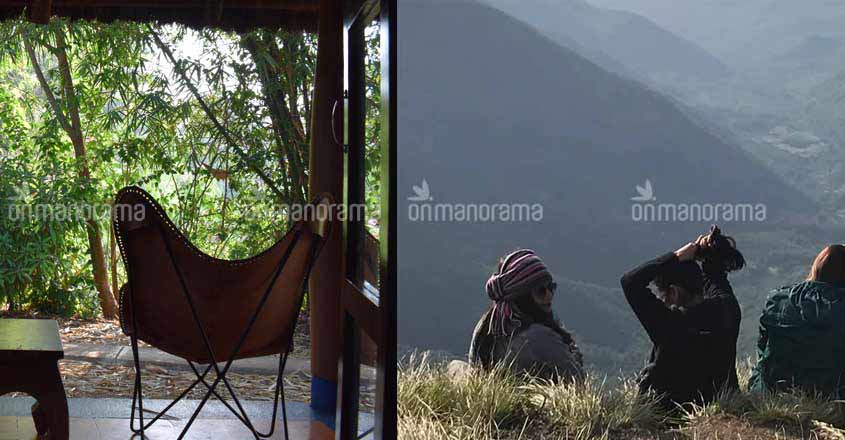 For all those travellers waiting to leap into the travel mode after the coronavirus outbreak is over, here is a list of videos you can watch now and plan to go to these places once everything gets normalised.
1. Eve's coffee in Thiruvananthapuram
Eve's coffee in Thiruvananthapuram is a board game-based coffee shop, which is a first of its kind in Kerala. The stately coffee shop, situated on the first floor of a house at PettahAnayara road is packed with more than 150 games, ranging from the popular party game Cards against Humanity to Scrabbles, Chess, Jenga, Monopoly, Cluedo, and Scotland Yard- they have it all.
2. Adaminte Chayakada in Kozhikode
Adaminde (Adaminte) Chayakada, meaning Adam's Teashop, in Kozhikode is a lively eatery to spend an evening with your loved ones.
A medley of colourful décor on sundry themes lends the cosy restaurant a vibrant hue. Whether it is the autorickshaw at the entrance or the wide collection of antique items inside, Adam's offers a lively ambience.

3. Cloud Farm Munnar

If you relish scenic locales, Munnar - a hill station situated in the Idukki district of Kerala - is a perfect pick. Munnar has spectacular views and it is only natural that uphill, you can have a tryst with the clouds amid the mesmerising rolling hills.

If you wish to embrace the clouds, Cloud Farm Munnar is the perfect getaway. Cloud Farm, one of the best campsites in Munnar, is located at Kottagudi hills, at an altitude of 6,500 feet above sea level. Nestled amid lush green hills, the property can be reached after a short hike from Yellapetty, a small village located near the Top Station.
4. Palaikari Fish Farm in Vaikom
If you are in Kottayam, you need not look further than Vaikom to find a perfect one-day getaway. Matsyafed Palaikari Fish Farm in Chembu village on the Vaikom-Ernakulam route is a haven of delicious seafood delicacies which should be reason enough to visit this place more than once.
The farm is like a tiny island on the Vembanad and that is the secret of the fresh fish, prawns, clams, and more served here during lunch meals, the cost of which is included in the ticket of Rs 250 per person.
5. Red Earth, Kabini
If the holidaymaker in you is seeking an experience that detaches you from the din of the cities, then Red Earth Cottage Resort in Kabini is for you. Nestled near the Nagerhole Tiger Reserve, this resort is accessible from Wayanad and Mysore by bus. Or you may opt for a paid pick-up service by the resort either of these locations. With a name inspired by the colour of the soil typical to the region, this place will remind you that sometimes luxury lies both in and outside your hotel room.
The resort has only cottages constructed using rammed earth technology with the soil dug from the property.