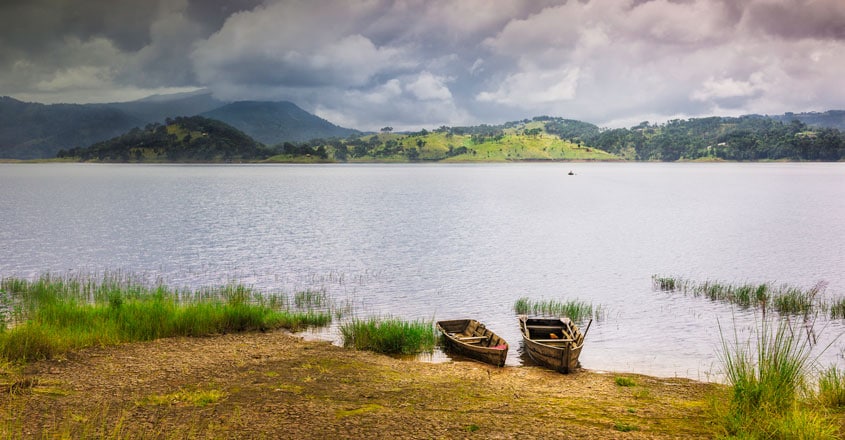 A trip to Mawlynnong, termed the cleanest village in Asia, offers a heavenly experience. The route to the hamlet in Meghalaya passes along areas which are covered with mist even at noon. Moreover, the low temperature makes the journey pleasant.
Mawlynnong is in the interiors of Meghalaya and after a place called Pongtung, the road ahead is of single lane and flanked by thick vegetation. Overhanging branches of trees and other plants present picturesque scenery before travellers.
The scenic Mawlynnong is located 90 km from Meghalaya's capital Shillong. This tiny village first attracted attention after 'Discover' magazine selected it as the cleanest rural hamlet in Asia. Among the notable sights for tourists are root bridges and diverse species of colourful butterflies. Moreover, the village and its environs flaunt picture postcard scenery.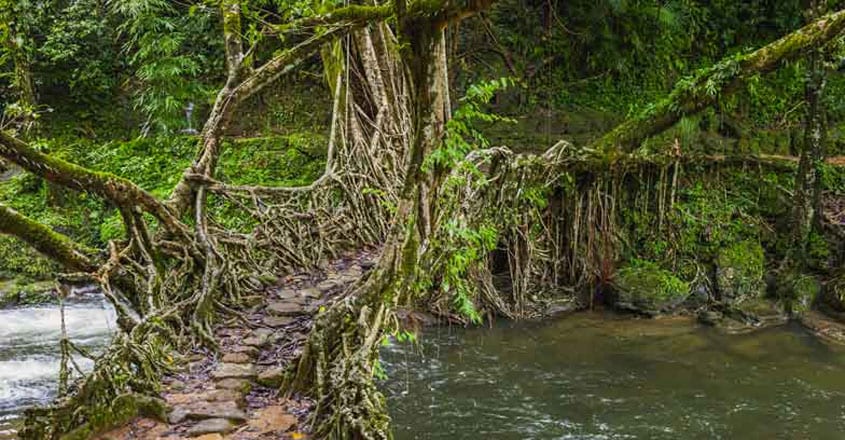 On the way to Mawlynnong lies the Living Root Bridge, among the most wonderful sights on Earth. Such bridges are created by the local Khasi people over a period of 10-15 years on Indian rubber tree (Ficus elastica, which is different from the rubber tree commonly seen in Kerala) by making the roots grow across a river. They use bamboo stems and areca wood for the purpose and tie the roots together. The bridge is strengthened with sticks, stones and earth.
Among the most important among such bridges is the one across the Thailong River, which the Khasi people consider as holy. The bridge can be reached after a walk for some distance downhill. Sounds of the flowing river could be heard while getting down the beautiful stone steps leading to the bridge. The living bridge is about 15 m long and 2 m wide and under it theriver flows calmly. Travellers can venture into the river and get refreshed by washing their face, hands and feet.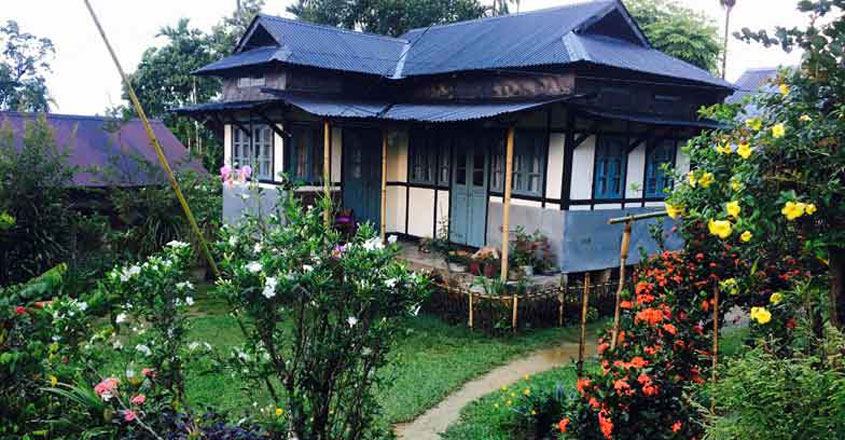 From the root bridge, tourists head to the Mawlynnong village, which has a ground in its middle. Vehicles in which tourists arrive are parked here. All around the ground, village paths lead in different directions. Travellers are struck by the cleanliness of each of the paths. The houses in Mawlynnong are built with wood, bamboo and concrete. All of them are small in size, but have a compound and garden. There is symmetry and order all around.
Villagers offer accommodation for visitors. Most houses have four rooms and there would be a beautiful lawn also, where tourists can spend time singing songs at night, making a visit to Mawlynnong an unforgettable experience.