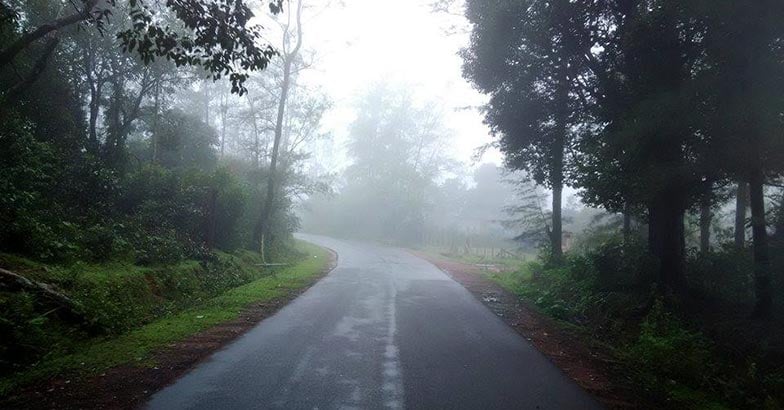 When I boarded the Maveli Express from Ernakulam, all I could think was Agumbe, where I was headed. I had seen beautiful pictures of the place and read about it. The gentle rain outside the compartment made me wonder if it was raining in Agumbe too.
Agumbe is a small village located in Shimoga district of Karnataka. And it is known as the 'Cherrapunji of the South'. It is among those places that record a very high rainfall. We, my friends and I, had plans to enjoy the rains at Agumbe.
I reached Mangaluru by 8am where four of my friends joined me. We missed the train to Uduppi, and we headed out to the bus stand. There are no direct buses from Mangaluru to Agumbe. We had to travel to Udupi and then get another bus to Agumbe.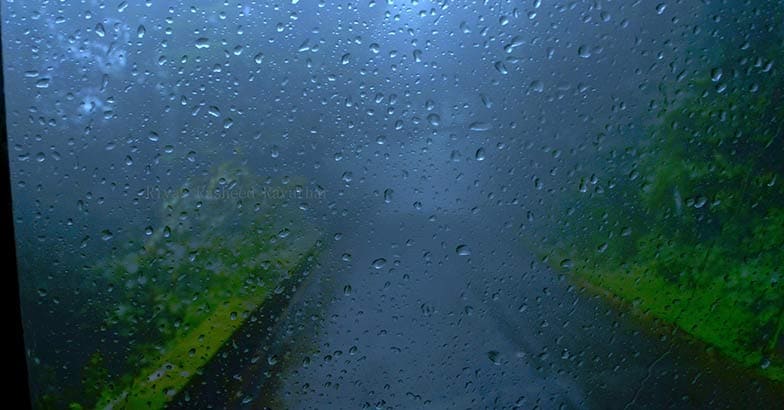 We passed by rivers and paddy fields that reminded us of villages in Coorg. A gentle drizzle accompanied us. The roads were nice too. By the time we passed Hebri, the village landscape started changing. It is from here that the ghat section starts. The bus started its trip up the hairpin bends and we were welcomed by the misty roads. There were a lot of small and big waterfalls we saw through the drizzle outside. It was cold as the bus made its way through the rain-forests.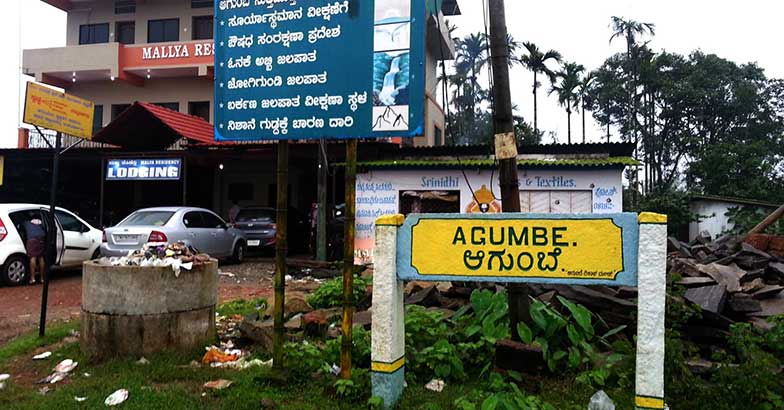 By the time we got off at Agumbe, we could hardly see what was in front of us. It was a small place – a couple of shops and some other buildings were all that was there. We had already made reservations at the Mallya Residency and we decided to take a break before exploring the rain drenched Agumbe.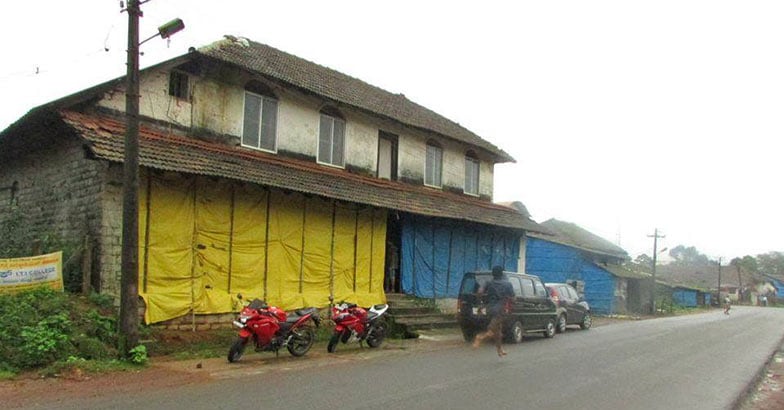 After resting for a while, we went on a stroll through the village. We passed by Dodda Mane, the house in which the famous serial 'Malgudi Days' was shot. The old mansion built of stone belongs to Kasturi Akka and her family, and it doubles up as a home stay. It is a typical traditional household and they let you see the whole place.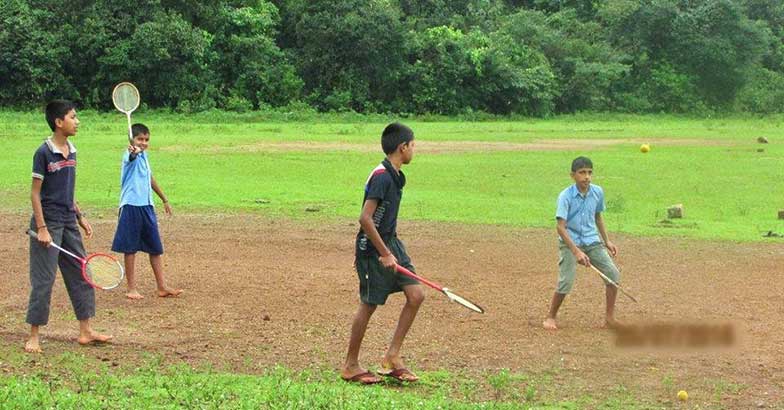 It started raining as we said our goodbyes with Kasturi Akka and her family. We opened the umbrellas and walked a distance before closing them again and letting ourselves get drenched. (Not recommended if you are fever prone). We walked and walked, taking in the beauty of the village. We saw kids playing on the grounds. We saw people going about their daily lives. And none of them gave us a second glance, which made us feel at home in this beautiful place.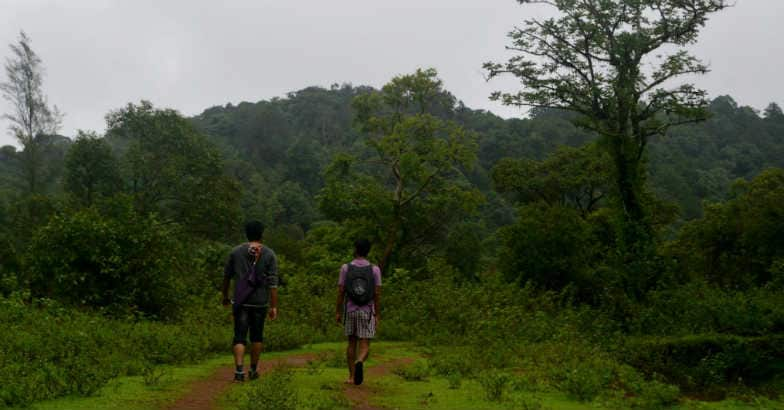 We walked and walked. We got lost. We retraced our steps. Finally, we reached the sunset point. And when the mist cleared we could see a lot of places in Karnataka. We were told that on a good day, we could see as far as the Arabian Sea. We strolled back to the lodge. An end to a beautiful day spent in Agumbe.
But that is not all, you have to visit these places too while on a trip to Agumbe.
Sunset point: One of the highest points on the Western Ghats, this is a favorite vantage point for travelers.
Barkana Falls: One of the tallest falls in South India, is about 8 kms away.
Jogigundi Falls: Is about 3 kms from Agumbe. And peaceful
Onake Abbi Falls: A trek of 3 kms will take you to this falls.
Kundadri Hills: 18 kms away is ideal for trekking.
You should also visit the Rainforest Research Center which is rather unique.
Reaching Agumbe
The nearest airport is at Mangaluru which is about 100 kms away.
Udupi, 55 kms away is the nearest railway station. Shimoga about 90kms away is also nearby. Taxis and buses are available from both these places.
Agumbe is well connected by road.
(This story was first published in Sanchari, a popular travel group on Facebook in Malayalam. Translated with permission by the author, Riyas Rasheed Ravuthar. Click here to read his blog