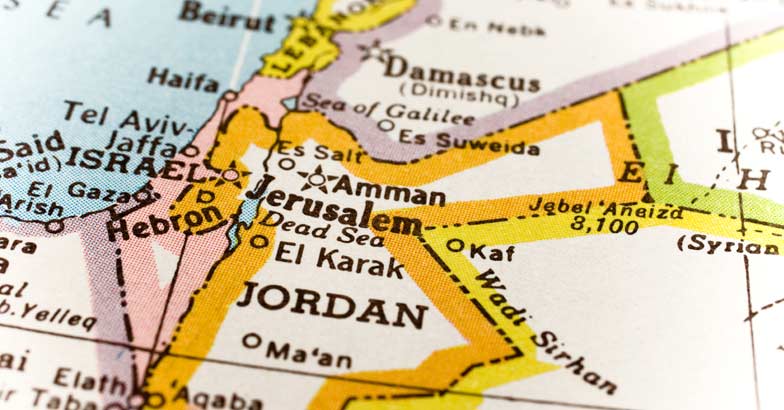 While planning a short December break abroad, the first name that came to my mind was Georgia, but I was worried if my children could adapt to the chilling winter weather. It was then that my friend Pradeep suggested Jordan. When I came to know that Jordan grants visa on arrival to Indians, I made up my mind. Jordan it would be. The joy knew no bounds when our cousins decided to join us.
So, we made a tour plan, booked hotels and took Pradeep's help in hiring a cab too. And on the afternoon of December 26 we were off on a trip to Jordan.
A three and a half hour journey from Dubai took us to Amman, the capital of Jordan. We reached Amman at Jordan time 3.30 pm. We got out after procuring visas that cost 40 Jordanian dinars. It was cold outside. We put on the sweaters that we had taken along. Yusuf, the cab driver who had taken Pradeep around was at the airport to pick us up. We were taken to Hotel Arjaan Rotana in half an hour. After freshening up we decided to see the Christmas celebrations in the city.
The next morning after breakfast we went to the Jordan riverbank where Christ received his baptism from John the Baptist. The place known as Baptism Site is today a major pilgrimage centre. Cars are not allowed beyond the entrance of Baptism site. It was followed by a ten minutes ride in a mini bus from there, escorted by a guide.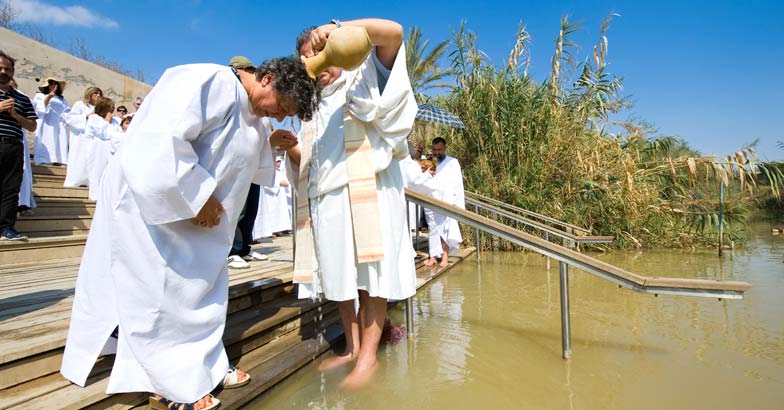 A half a kilometer walk takes you to the holy site. The Jordan River, with olive trees on either banks, is slowly drying up, like our Bharathapuzha. Our next destination was the Dead Sea. We opted to check out the private beach of the Holiday Inn Hotel. After having food, we set out for the beach. We could see people floating on the water. I saw a person smearing the black mud on his body and followed suit. I dabbed myself fully with mud and made a dive into the Dead Sea. When a little sea water got into the mouth I realized how much salty it is! When I relaxed my body I too could stay afloat, soon everyone followed suit. The sunset viewed from the Dead Sea was out of this world.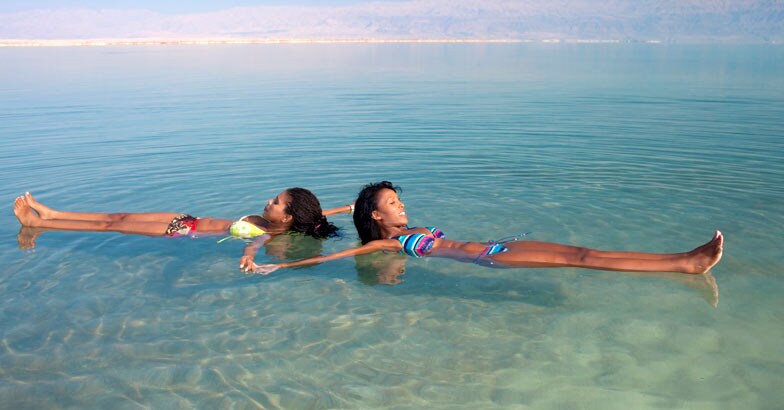 Our next destination was Petra. It is a three hour journey through the Desert Highway to Petra through some streets which did not have lamps. Our cabbie, Yusuf took us to a well-known restaurant and ordered Mansaf, the main food of Jordan. The dish made of large pieces of lamb and basmati rice is very delicious. After food we checked into Movenpick hotel. The next day was for Petra and a picturesque place called Wadi Rum.
Jordan journey – Day 2
The next day after breakfast we set out for Petra. The entry fee was 50 Jordanian dinars. (JOD/INR= 93.41). We also sought the help of a guide called Abu to see Petra. 'Petra which was built in B.C. sixth century is one of the new seven wonders of the world. Petra is a Greek word meaning stone.' A cold wind was blowing. We could see large rose colored rocks. It was a marvelous sight.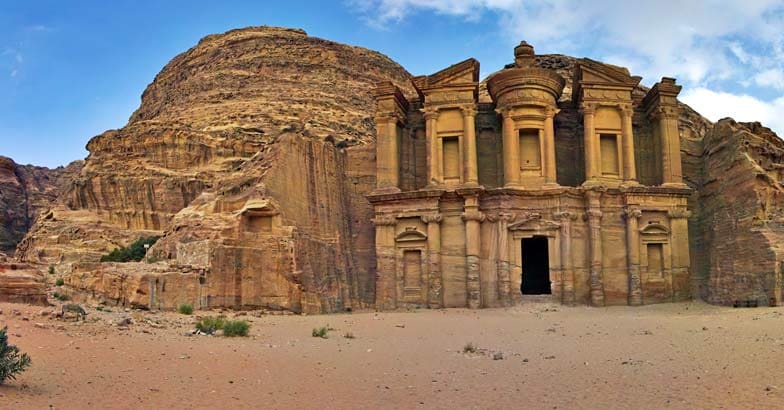 Abu continued: 'This city was carved out of stones by Nabathians a hundred years before the birth of Christ. Petra was the richest city in the world at that time.' Places of worship and tombs are the major monuments of Petra. Many Hollywood movies like 'Indiana Jones and the Last Crusade' and 'The Mummy Returns' were shot there. I just fantasized for a moment about one of our Lalettan's movies being shot there. Petra is that beautiful a place.
We walked a kilometer through historic Petra. Our return was in a horse tonga. For lunch we had another main Jordanian dish called Maqluba. It is a dish made of rice, chicken and vegetables together. Maqluba is tasty food just like Mansaf. After lunch we set out to see the scenic Wadi Rum. It is a one and a half hour drive from Petra.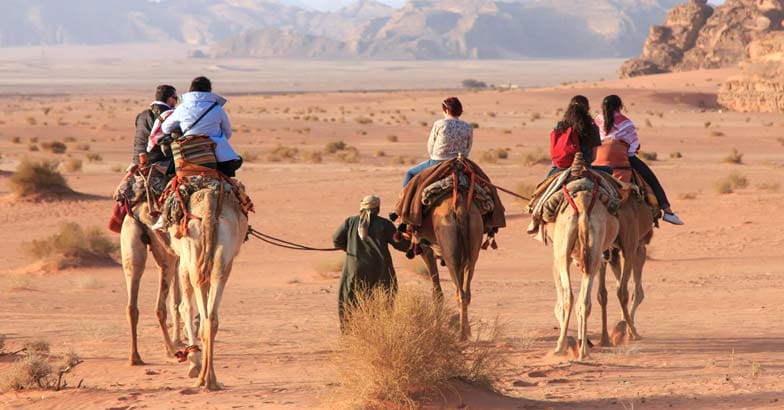 Before long we reached Wadi Rum which means Valley of Moonlight. Yusuf had arranged a Bedouin to take us to a Desert Camp in the middle of the desert. At the Desert Camp a tasty dish cooked under the ground called Zarb was prepared for us. The taste lingers in my mind even today. The next day we travelled to Amman through a lovely route called King's Highway. Olive trees which are believed to be over 800 years old lined the path. On the way back we saw Mount Nebo, the mountain where God showed the Holy Land to Moses as per Christian faith. The rainbow that we saw from Mount Nebo seemed like a sign of blessing. We stayed at Amman that day and returned to Dubai the next day, enriched by the undying memories of the trip.