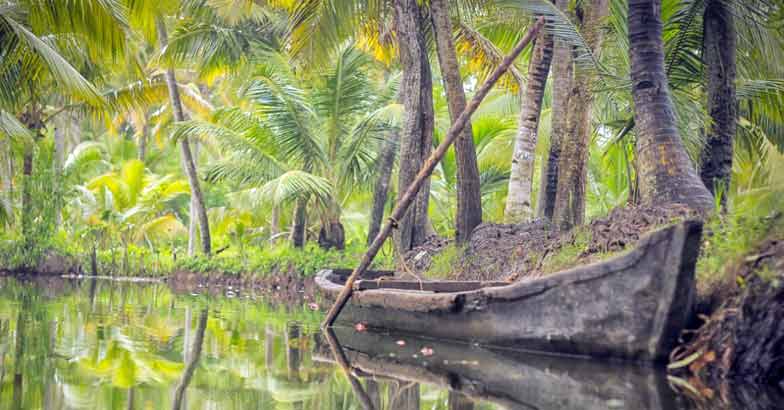 I have always been fascinated by Munroe Island in Kollam. And each time I used to pass by on a train, I used to wish that I could spend some quality time here. However, duty called and I had to give Munroe a miss, many times.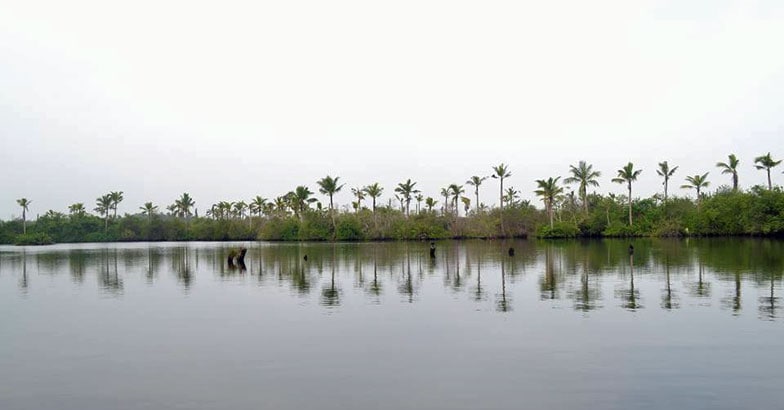 When I saw the pictures of the  Island in one of the travel groups I follow, I could not control myself. I managed to get a person's contact and tried to call him up. However, he told me that he was booked for the day and gave me the number of a person called Vimalan, who was another boat operator. And plans were made. My friend Prajith John and I would leave from Thiruvananthapuram by 4.30 am the next morning.
We decided to ride out to Munroe Thuruthu, which was about 100kms away from Thiruvananthapuram.  We got up early but then realized that we had not factored in for the weather playing spoilsport. It was raining cats and dogs outside. And there was no way we could ride till the rains stopped. We waited and finally started off about an hour late.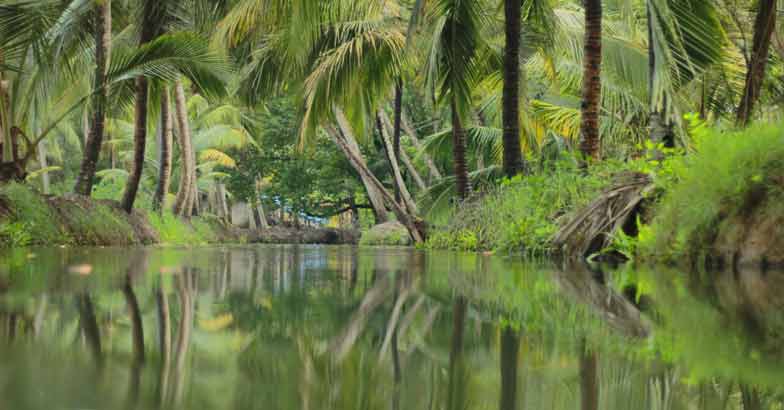 As we stopped for a glass of chai, the phone chirped. It was our boatman who was worried about us. We told him we were on the way and reached his house by around 7am in the morning. We parked our bikes at his house and he offered us food. We declined politely while we exchanged pleasantries.  Vimalan Chettan, as we started calling him, showed us testimonials left by his visitors – mostly foreigners. And then we were on our way. 
Vimalan chettan and his son are into the tourism industry. They have a home stay in addition to the boat tours they operate. "My son, he said, "has a lot of contacts with people across the globe." And we ask him why he hasn't gone for a job abroad.  Vimalan chettan's reply to that question was a revelation. He said, "we live in a beautiful land. We show it to people. People from all parts of the world come here to see it. Why would my son want to go abroad?"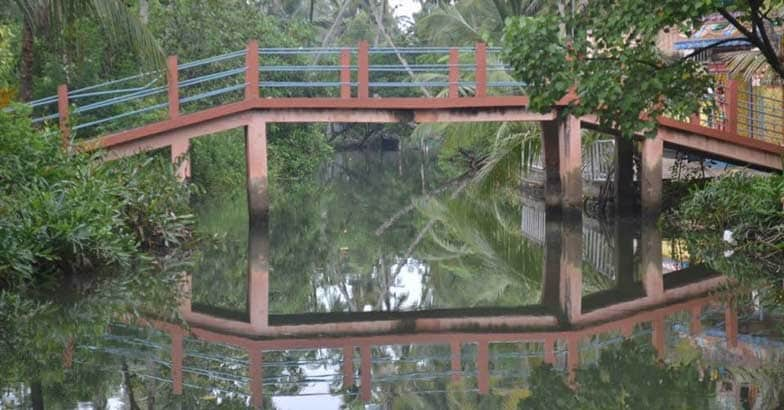 Vimalan chettan rattled on. A ride through the backwaters, he said, is just like doing yoga. We looked baffled. He smiled as he went on to describe that there were a lot of small bridges across the Island and one has to bend our head low so that we can pass by. 
There were people who were fishing for clams on the waters. And vimalan chettan was happily exchanging niceties with them. Here, everyone knows the other. Your neighbor is not a stranger like he would be in the city. That fact drew a stark comparison in our minds.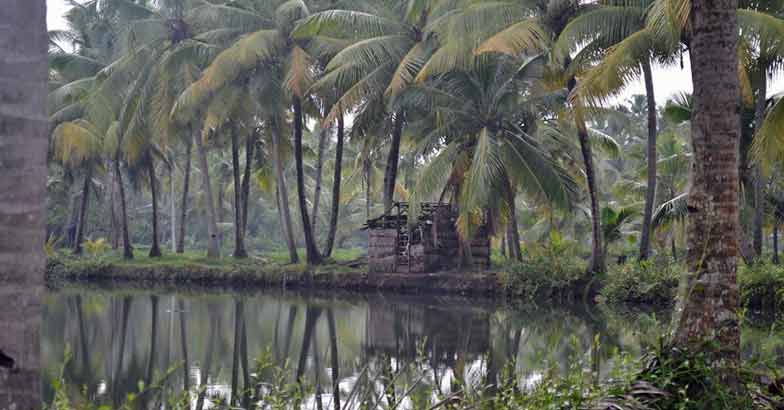 Since there was an extra oar, we decided to help him in rowing the boat. The trip lasted three hours. winding through the narrow waterways, passing under the bridges and so on. All we could hear, other than the slap of the oars was the sound of birds and Vimalan chettan describing the places we were passing through. 
The ideal time to go visit Munroe Island is in the morning. Plan your trip in such a way that you reach early in the morning, when the first light of the day wakes up the land. And finish your trip by 10am before the sun beats down.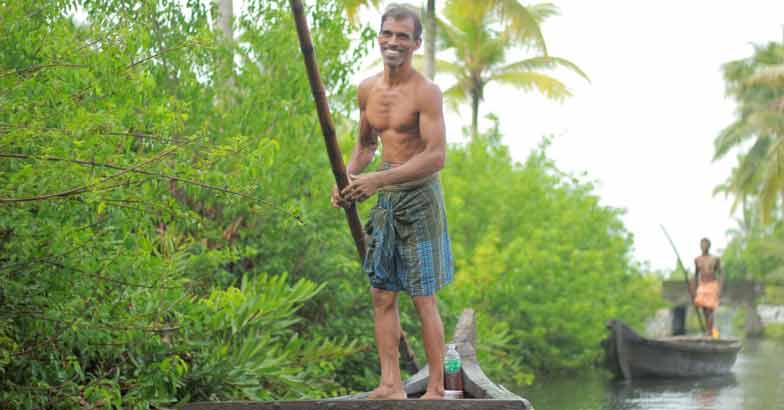 We went back to Vimalan chettan's house to pick our bikes up and settle the bill. Trust me, he is a good guide. Call him to explore Munroe Island. Vimalan Mob:- 090486 47257
(This story was first published in Sanchari, a popular travel group on Facebook in Malayalam. Translated with permission by the author, Murali Krishnan. Photos Murali Krishnan and Prajith John shared on Facebook)