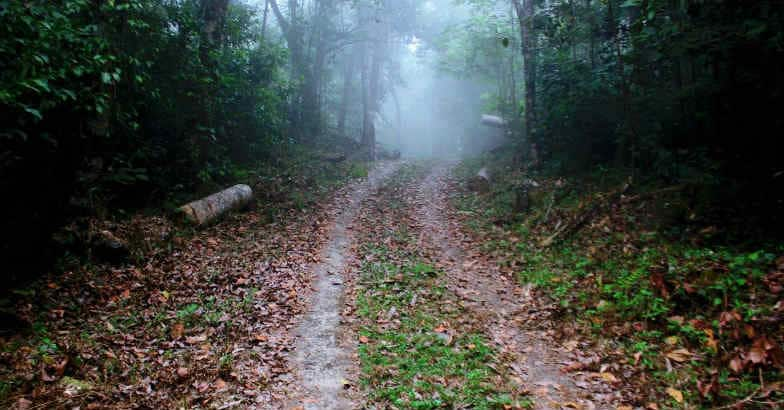 Ever since a friend mentioned about a place called 'Thollayiram', I wanted to see it for myself. For the first time ever, my faithful friend Google gave up on me. I tried my luck to get more information from a travel group called Sanchari, however no one seemed to know about this place. That was when I came across Thomas Abraham Valayil who is a resident of Wayanad, and it was he who helped me with my quest for 'Thollayiram'. And then, things started falling into place, a trip to Wayanad, planned and off we went.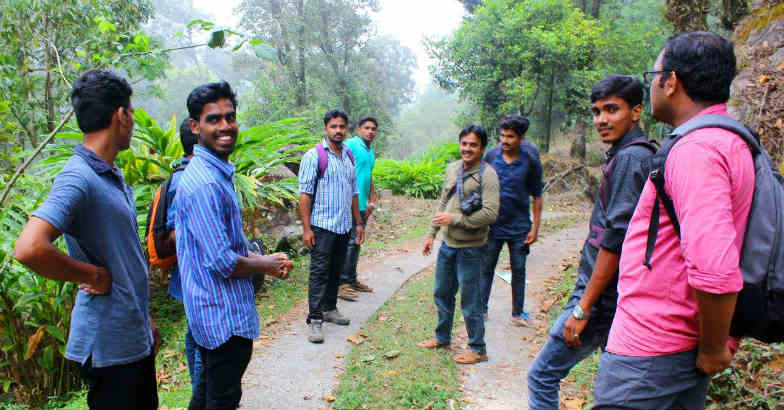 My friends and I, call ourselves Team Riders, a group that loves to explore the unexplored areas around our town. And during the Wayanad trip, we decided to trek up Kolagapara and Chembra Peak before heading out to 'Thollayiram'. The sun burned bright and the temperature soared higer than 40 degrees during our trek. However, all that was forgotten as soon as we started exploring 'Thollayiram'.
Where is 'Thollayiram'?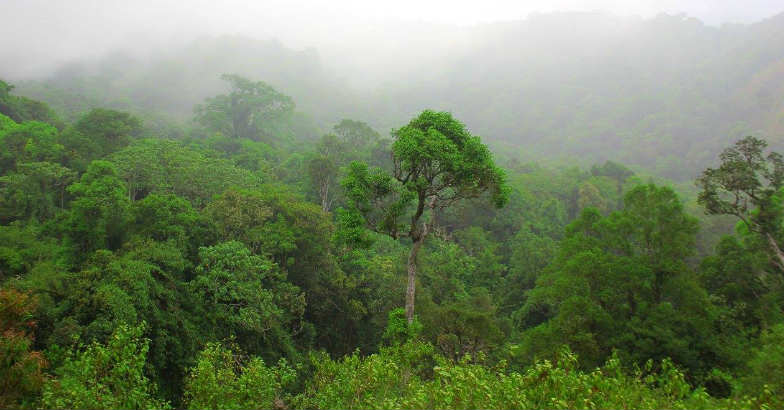 From Meppadi we took the route that goes to Soochipara Waterfalls. We were told that the turn to 'Thollayiram' is just beyond the first bridge after Kalladi Makham. Not many people know about 'Thollayiram', and that is its charm. As we ride up, we could hear water rippling in the stream and the sounds of birds chirping in the trees.
The pockmarked road ended at a point and we parked our bikes and started walking. The weather changed as we went ahead. There was a small stream on one side of the road and trees all around. And as we walked, we were slowly engulfed in the swirling mist. It was a welcome change after being battered by the sun during our morning trek on the hills. Since this was our first trip to 'Thollayiram', we were a bit apprehensive about the surroundings and what animals we may see here. So we decided to explore the place at a later time.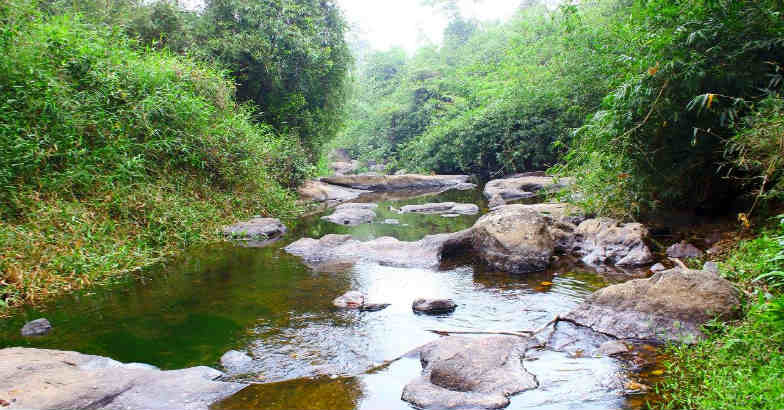 Within two weeks, we were back to spend more time at 'Thollayiram'. This time we had a plan in place. We were welcomed by the song of the birds and the pathway looked vaguely familiar. We could sense the presence of animals like deer and elephants in the forest beyond us. We walked through the stream, determined to find where it originated. There were a couple of small waterfalls and we went further up the stream. But the origins of the stream remained a mystery, as the thick fog started enveloping us and we decided not to risk it.
You have to be careful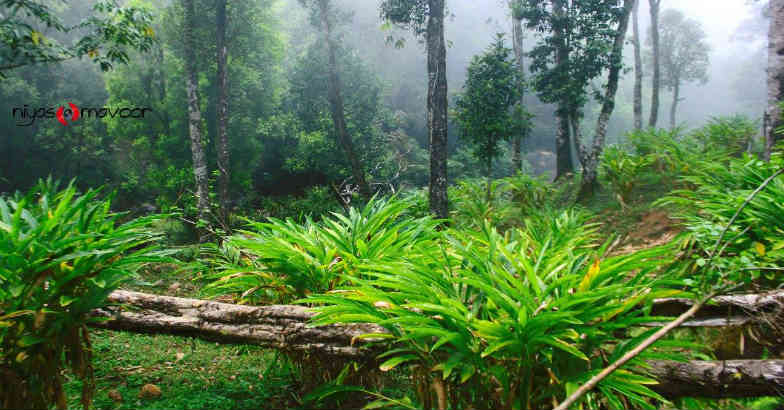 A trek to discover 'Thollayiram' will change you. Even though you will see traces of civilisation in the form of concrete roads and cardamom plants, this area is now almost a forest. Being close to the Wayanad Sanctuary, you may come face to face with animals that live in the forest. And you have to be careful about the leeches when you make a trip to 'Thollayiram'. You need permission to enter this area from the Forest Department.