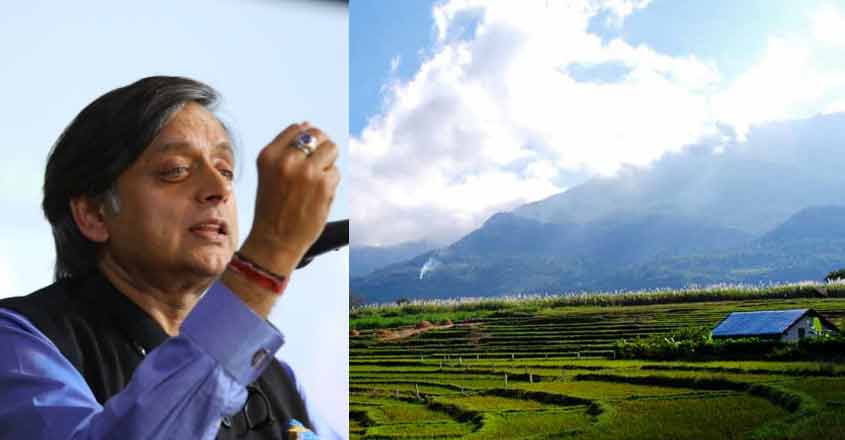 Munnar: Inaugurating the tourism conclave conducted as part of the 'Visit Kerala' campaign, Shashi Tharoor MP said that tourism, with its minor investments, is the ideal sector which could lift the country's economy to heights. The conclave was conducted by the Kerala chapter of the All India Professionals' Congress. Tharoor added that increase in employment opportunities and income, proportionate to the investment, could be expected from the tourism sector.
Tharoor said that there has been a significant drop in employment opportunities, owing to various factors, in the last 5 years. He added that the demonetisation has left 1.1 crore people jobless in the past year alone.
The Explorer Idukki Tourism Conclave aims to expose the mesmerizing beauty of the district to the outside world. AICP state president Mathew Kuzhalnadan, secretary Sudheer Mohan and congress leaders like AK Mani and EM Agasthi, district panchayat president Kochuthresia Poulose and VV George spoke at the event.
Participants of the contest have to upload photos/selfies/narration about their Idukki visit experience between January 20 to February 20 on their social media account.
For details on posting entries visit Explore Idukki website.
The deadline is February 20.
The judging panel consists of experts from the travel and tourism sector and social media. Winners will be given exciting prizes, the organisers said.