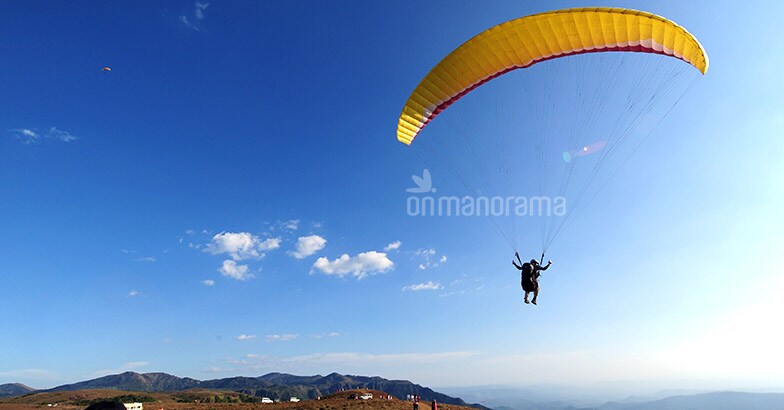 Kottayam: The annual paragliding festival, which is held at Vagamon, would not be seeing the light of day this year.
'Unlike the previous years, this year we will not be conducting the paragliding festival,' said Vinil V, the co-ordinator. Instead, the organisers are conducting flying sessions till the first week of March at the same venue as that of the festival, situated in Idukki district. 'We are running in losses. But we are continuing to do so as we are passionate about paragliding,' explains Vinil.
The organisers of the festival said that they were unable to proceed with the arrangements due to the lack of funds and governmental support. 'The Kerala Adventure Tourism Society had earlier promised to allocate funds for the festival post which we had begun preparations. But, they had changed their minds and thus, we are unable to do so this year,' said Vinil.
However, Asha Jose, the CEO of the Kerala Adventure Tourism Society, which is a part of the Kerala Toursim Department, said that the festival had not been cancelled. Rather the dates have been postponed to a day in March. 'The dates have of the paragliding festival have not been fixed. We had to postpone the event as we would be conducting another competition within two weeks,' Asha explained.
The festival was held every year since 2006.