The love for films drew Tovino Thomas to the tinsel town. Apart from his versatile acting, the handsome actor easily made a mark in the film industry with his different avatars onscreen.
While people recognise him as the hunky politician from the Martin Prakkat movie ABCD, Tovino has been keen not to fall prey to being typecast. And with his latest movie, Ennu Ninte Moideen, which will hit the screens on Saturday, he has proven it again!
When Onmanorama caught up with the young actor, Tovino was shooting for his upcoming Malayalam movie Style, which has Unni Mukundan in the lead. On top of that, the 26-year-old actor was no less excited talking about his latest outing in Ennu Ninte Moideen. Excerpts from the interview:
With the look and posters, Ennu Ninte Moideen seems to be very different. How did it all happen and how was it working in such a movie?
When R.S. Vimal, the director of Ennu Ninte Moideen was on a cast hunt, it was actually Prithviraj who suggested my name to him. Soon, Vimal chettan came to narrate the script and I realised that this was going to be a real break for me.
My role as Perumparambil Appu is not something that I had tried in my three-year-old acting career. Acting as a fictitious character is not really hard but portraying a real life character is never as easy as it seems. I play Prithviraj's friend in the movie. Appu is a football player and a member of the Mukkam team.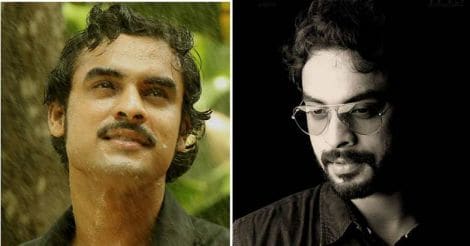 That was perhaps the greatest challenge to don the role of Appu. Set in the period between 196o-80, the film needed a through study and research, so did I. Shifting temporarily to Kozhikode, I stayed with the people there, got to know their local dialect, imbibed the style of those days.
Moreover, I have yet another personal attachment with the movie. My wedding was between this movie's schedule. Sporting a look from the old days, I could not do any makeover for my marriage and had the same look. (Laughs) You wont believe me but my father was more stylish than me for my marriage.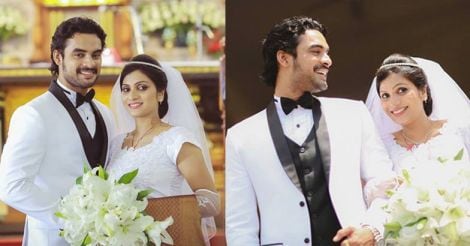 About entry to filmdom
During college days, I was into modelling and body building and had a niche for acting at a very young age. After graduating in Engineering, I worked as a software engineer. But then I always felt my calling was somewhere else.
Director Roopesh Pithambaran was my close friend and we both were going through same struggle. And when his first film Theevram happened, I assisted him in whatever way I could and that certainly helped me to set my foot into the industry.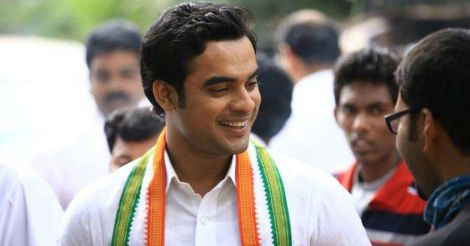 Without any family connection you came to the industry. How did your family respond?
Initially, my father was against this choice of mine. He was worried thinking I wont survive here. When I quit my job, everyone thought it was stupid. But I had my goals set. Yes, it took me some time and now I am happy about taking that decision. It is better to be happy and earn less, than to never be happy.
Are you selective about your roles?
Its true that I have done very few roles so far and each were distinctly different. I have changed my looks for each movie and I feel one must not be typecast with same kind of roles. So I look out for variety in whatever I do. But I am not calculative or anything and rather happy to work with anyone.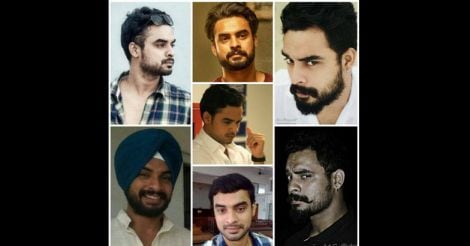 I have done very few roles so far and each were distinctly different, says the actor
Would you call yourself as a fitness freak?
(Chuckles) Not really. Honestly speaking, I am a lazy person but whenever I am out of shape, I don't feel confident enough. And I love body building and going to gym.
As far as Malayalam movies are concerned, actors don't need a muscular body but all my characters so far demanded a well built body and so I tried to do justice to my characters.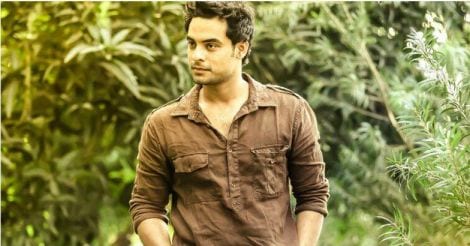 Tovino Thomas
We would like to hear about your upcoming projects
With each projects, I am exploring different levels of acting.
Right now, I am working with team Style. It's for the first time that I will be seen doing action and fight sequences. I haven't done that before. So it's definitely another experiment for me.
I will also be seen in a guest appearance for Dulquer-starrer Charlie. As most of the crew is from ABCD itself, I felt the same atmosphere during its shoot.
Another upcoming project is Monsoon Mangoes, which has Fahadh Faasil in the lead. It was a great time shooting for that. About four months back, we left to US in connection with the shoot for over 40 days.