Mumbai: Actor Varun Dhawan, who has shared screen space with Nawazuddin Siddiqui for the first time in Sriram Raghavan's next "Badlapur", says it was a learning experience to work with the the acclaimed actor.
Varun spoke about it at the launch of the "Jee karda..." song from the film "Badlapur".
When asked to share his experience of working with Nawazuddin, Varun said: "I've learnt a lot from him about cinema and about how he conducts himself as a human being."
"I've to say that what I've realised about Nawaz is that he is one actor who runs away from fame. Nawaz is not only a gem of an actor, he is a gem of a human being.
"I'm very grateful to him that he is part of our film. This film would be incomplete with Nawaz as he is a very important part of it," he added.
When asked about societal issues in the country the actor said it's "irritating" to hear about rape incidents in the country and wonders when India will do something about it.
The actor reacted strongly to the recent alleged rape incident in New Delhi, saying it is shameful for the country.
"The rape incident that just came to light in Delhi is shameful for the country. It's honestly very irritating when you keep hearing about it and you are like why are we not doing something about this?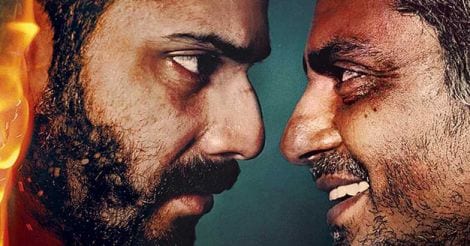 A still from the movie 'Badlapur'
"When will India do something about this," said Varun.
In "Badlapur", Varun will be seen donning a rugged look for an aggressive character. The film also stars Yami Gautam, Huma Qureshi in key roles and it will hit screens Feb 20.