Often, big budget announcements will ignite high hopes in the mind of the layman, at least for some time.
While some may be taken up for implementation, others fail to materialise. In reality, many such promises are doled out without bothering to assess their practicability and the availability of funds remain on paper. Here's a brief status check of some of the key budget announcements made during the tenures of the first and the second Pinarayi Vijayan-led governments.
K-FON project
Announcement: K-FON project to provide free internet connectivity to 20 lakh families. (T M Thomas Isaac in March 2017)
Current Status (CS): Finance Minister K N Balagopal again announced in March last that the project will be completed in June. However, not even a single family got an internet connection. The authorities claim to have given the connection to 90 per cent of the government offices. The new decision is to provide an internet connection to 100 families from an assembly constituency, or around 1.4 lakh BPL families in all. The beneficiaries are yet to be figured out.
Elevated double line
Announcement: Elevated double line by spending Rs 55,000 crore for the operation of a high-speed train service that can reach Kasaragod from Thiruvananthapuram in 4 hours, or the Silverline project. (Thomas Isaac in February 2019)
CS: Isaac also announced in the 2020 budget that the government was set to initiate land acquisition steps without waiting for the nod of the Centre. Revenue officials appointed for acquiring land have been called back. Though the time limit set to carry out the social impact study has expired, no notification has been brought out to extend it. The decision is to continue the project work only after getting the nod from the Centre. The project seems shelved, though the government is not conceding it.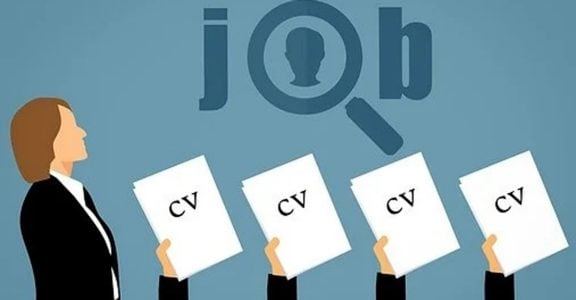 Jobs for 20 lakh
Announcement: Jobs for 20 lakh people in 5 years. (Thomas Isaac in January 2021)
CS: Minister K N Balagopal repeated the same during the first budget (June 2021) of the second Pinarayi Government. Under the 'Year of Enterprises' project of the Industries Department, the government claims to have provided 2,67,196 jobs. Though 882 employment sabhas were organised through local bodies, there is no stats to prove how many jobs have been created.
Laptop for every child
Announcement: Laptop for every child in need of one. (Thomas Isaac in January 2021)
CS: The implementation of the Vidyasree Project was a complete failure. The 45,313 laptops announced under the Vidyasree Project were later distributed under the banner of the Vidya Kiranam project announced subsequently. Through the Vidya Kiranam project, the government aimed to collect Rs 700 cr through the Chief Minister's Relief Fund to provide laptops to over 4 lakh students. But only a meagre amount was received so far. There was a delay of several months in inviting the tender. In the end, Kerala Infrastructure and Technology for Education (KITE) called the tender. Few were given laptops.
Policy change
Announcement: Policy change; cultivation of fruits in plantations. (K N Balagopal in June 2021)
CS: It was repeated in the 2022 budget that the law would be amended for this project. This did not materialise due to opposition from the CPI, which runs the Revenue department.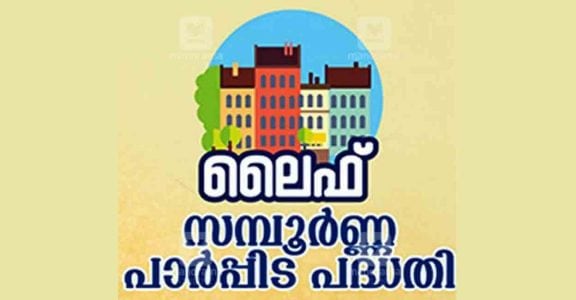 LIFE Housing Project
Announcement: 'Houses for all' in 5 years. (Thomas Isaac in July 2016)
CS: Though the aim of the 'House for All' project could not be achieved, 3.68 lakh people with land but no house and 1.97 lakh people with no land and no house have been identified under the LIFE Housing Project. This year, the construction of one lakh houses was taken up.
Free medicine
Announcement: Free medicine for diabetes, blood pressure, and cholesterol through primary health sub-centers. (Thomas Isaac in March 2017)
CS: Free medicines are being given through primary health centers.
Special department for women
Announcement: Special department for women. (Thomas Isaac in July 2016, repeated the same in March 2017)
CS: A new department for the welfare of women and children came into existence in 2017.
New Coastal Highway
Announcement: New Coastal Highway estimated to cost Rs 6,000 cr, new Hill Highway costing Rs 3,500 cr. (Thomas Isaac in March 2017)
CS: With regard to the Coastal Highway project envisaged from Pozhiyoor in Thiruvananthapuram to Talapady in Kasaragod, work has started on the Padunjarekkara - Unniyal and Moideen Palli-Kettungal reach in Malappuram district. In other reaches, only steps for land acquisition have been made. In the Hill Highway project, which extends from Parassala in Thiruvananthapuram to Nandarapadappu in Kasaragod, four reaches have been widened, while construction is progressing in 17 reaches.
Kudumbashree to rear chicken
Announcement: Kudumbashree to rear chicken under Kerala Chicken. Chicken is to be made available at Rs 87 per kilo. (Thomas Isaac in February 2018)
CS: The project has been initiated. Rs 75 crore was earned last year through sales. 250 farms and 94 sales centers are functioning in Thiruvananthapuram, Kollam, Kottayam, Ernakulam, Thrissur, and Kozhikode districts.
Ockhi disaster package
Announcement: Rs 2,000 cr package for coastal areas in the backdrop of the Ockhi disaster. (Thomas Isaac in February 2018)
CS: The study to implement the package has reached only the halfway stage. The government claims every project being implemented for the fishing community should be seen as part of the package.
Kudumbashree hotels
Announcement: Opening of 1,000 Kudumbashree hotels to serve meals at Rs 25. (Thomas Isaac in February 2020)
CS: A total of 1,027 hotels were opened, though many have been shut down. Many Janakeeya hotels are now run by borrowing rice and vegetables. The government gives a subsidy of Rs 10 per meal. The subsidy is not being made available regularly.
Rehabilitation of excess staff
Announcement: Rehabilitation of excess staff in each department. (Thomas Isaac in February 2020)
CS: Other than the GST and Panchayat departments, rehabilitation has not been carried out anywhere else.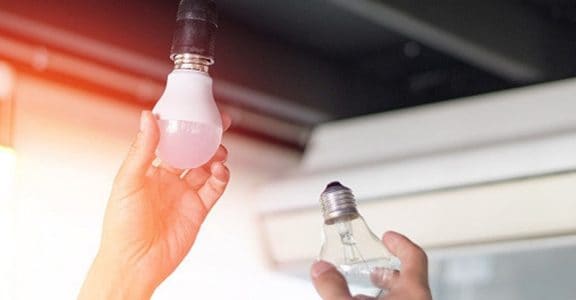 Ban on CFL bulbs
Announcement: CFL bulbs are to be banned from November 1, 2020, and only LED bulbs from now on. (Thomas Isaac in February 2020)
CS: LED bulbs were distributed to everyone who required them through the KSEB. Though this made CFL irrelevant, the ban could not be carried out.
Poverty survey
Announcement: Survey to find the extreme poor to wipe out poverty. (Thomas Isaac in January 2021)
CS: The survey has been completed.
Work Near Home project
Announcement: Work Near Home project aimed at setting up basic IT facilities near the place of residence. (Thomas Isaac in January 2021)
CS: The project was abandoned after finding it impractical. Money set aside for it was used to build a compound wall around Technopark. This project was again announced in the 2022 budget.
Announcement: Rs 2,000 cr to bring down inflation. (K N Balagopal in March, 2022)
CS: The government claims to have curbed inflation by dealing through Horticorp and Supplyco. However, food materials have experienced a sharp rise in prices in recent times.