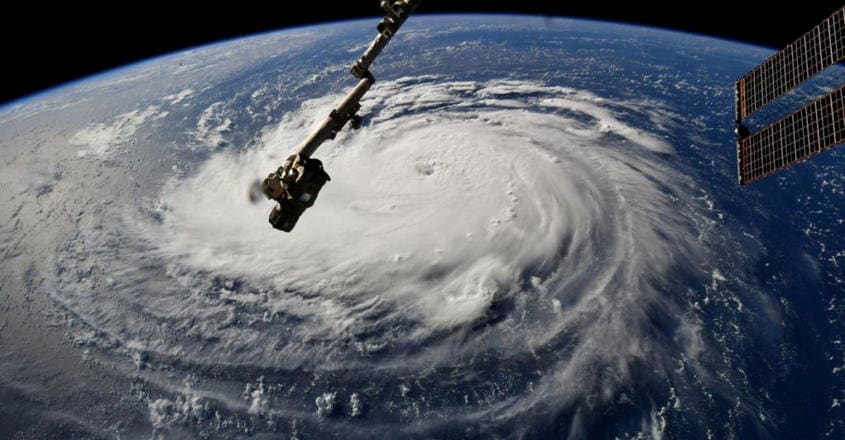 Large and dangerous, Hurricane Florence is drawing closer to the coast of the Carolinas, where it threatens to become the most intense storm to strike the region in at least 25 years, since Hugo. The Category 4 storm is likely to produce 'catastrophic' flooding in the eastern Carolinas, as well as destructive winds.
Forecasts generally project Florence to make landfall in southeastern North Carolina on Friday as a Category 3 or 4 hurricane. It is poised to slow to a crawl there and then drift to the southwest, unloading disastrous amounts of rain.
Fierce winds and massive waves are expected to lash the coasts of North and South Carolina and Virginia even before Florence makes landfall by early Friday, bringing a storm surge as much as 13 feet (4 meters).
Hurricanes are massive storm systems that form over warm ocean waters and move toward land. Potential threats from hurricanes include powerful winds, heavy rainfall, storm surges, coastal and inland flooding, rip currents, tornadoes, and landslides.
Know more about the tropical storms here: