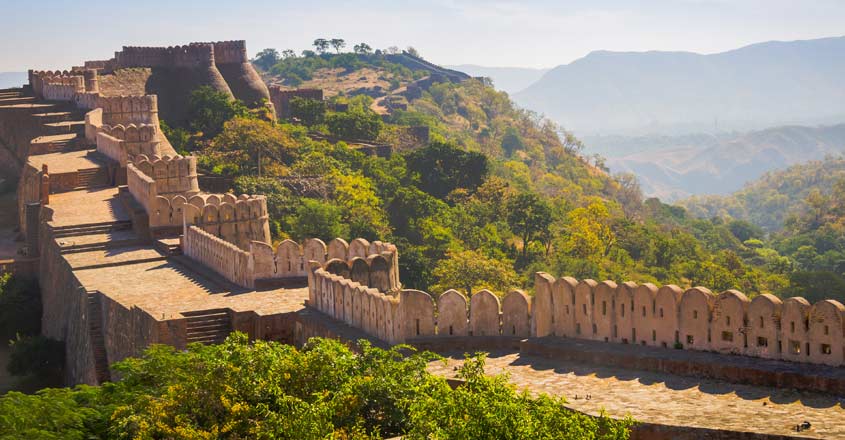 The Great Wall of China, which is streched 6325 km is the longest man-made structure on earth. However, not many know that there is a majestic wall in India as well. The Kumbhalgarh fort in Rajasthan is a dream destination for the travel enthusiasts who love exploring the rich cultural heritages of the country. Built in the 15th century by Rana Kumbh, this magnificent fortress is the largest among the 32 hill forts commissioned by the visionary king.

Kumbhalgarh Fort has been declared a world heritage site by UNESCO. Thus, this royal fortress found a major place on the tourism map of India. The heritage fort is situated as a part of the Kumbhalgarh wildlife sanctuary in the Aravali ranges in Mewar, Rajasthan. The strech of this fortress is around 38 km. Interestingly, the Kumbhalgrah fort is the second largest fort in India after Chittor Fort.
This fort is known for its mesmerizing architectural brilliance. It houses around 360 temples, besides palaces, markets, and orchards.
However, the Kumbhalgarh fort too has been temporarily closed down due to the corona virus pandemic.