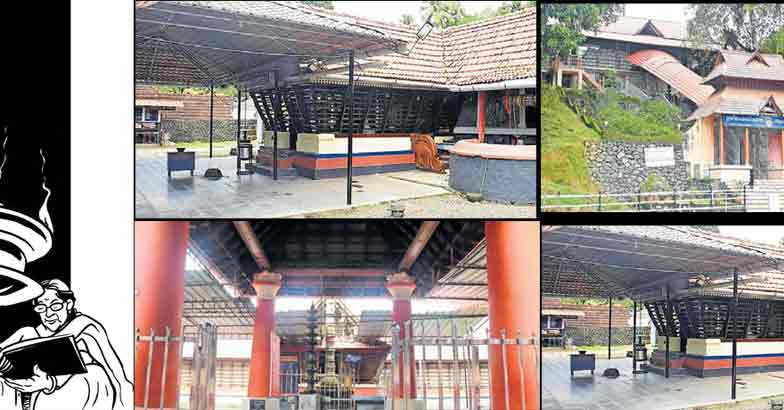 The tales of valor, justice, and love from Ramayana fill the air during the sacred month of Karkidakam. And people undertake the famous 'Naalambala Yatra' covering the four temples of Thriprayar Sree Rama Temple, Moozhikkulam Lakshmana Temple, Irinjalakuda Koodalmanikyam Temple and Payammal Shathrughna temple during this time. But, do you know that there are four temples which make up the 'Naalambala Yatra' circuit in Kottayam?
The four temples are situated in and around Ramapuram, about 37 kms from Kottayam town. The temples are Ramapuram Sree Rama Temple, Koodappulam Laxmana Temple, Amanakara Bharata Temple and Methiri Shatrugna Temple. You have to start your 'yatra' by offering prayers at the Rama temple, and finishing at the Rama temple before the temple closes for the afternoon prayers.  We take a trip to each of the temples 
Ramapuram Sree Rama Temple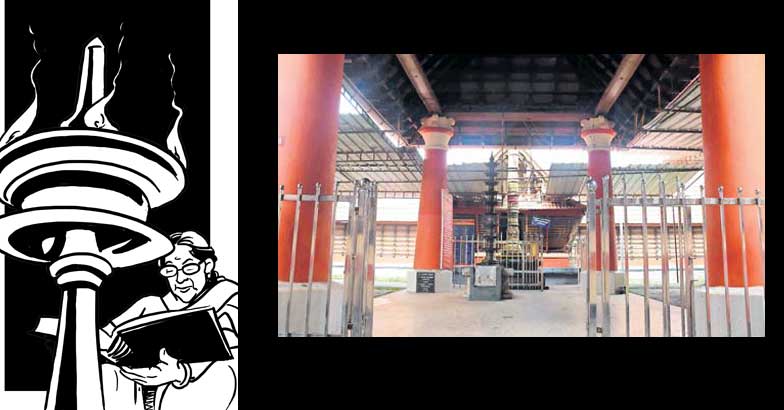 It is believed that praying to Lord Rama during Karkidakam brings good fortune and prosperity. Hanuman, Ganapathi, Nagaraja and Dharmasatha are also worshiped here. Arrow and bow; and special pooja for the family are the special offerings to Lord Rama. Devotees also make different kinds of offerings for Hanuman and Ganapathi. 
The temple administration has arranged 'Annadanam' or 'offering of food' to all the devotees from 8 in the morning to 12 noon. 
Koodappulam Laxmana Temple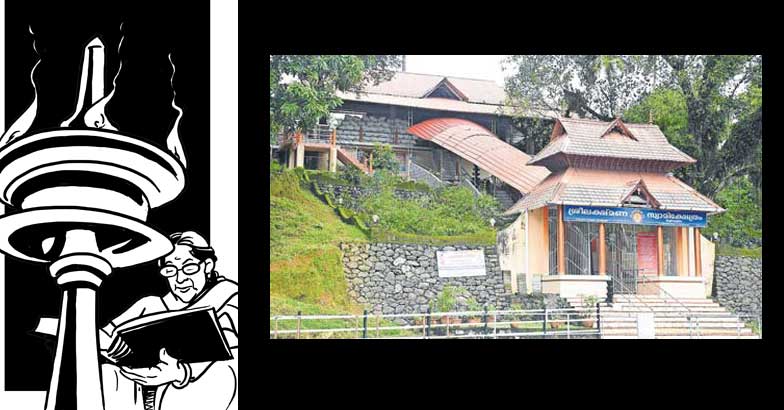 You have to travel towards Uzhavoor to reach this temple. The Chaturbahu (four armed) deity in the main shrine is believed to have incorporated the grace of Lord Lakshmana. There is a deity of Goddess to the right side of the main shrine, and Lord Ayyappa is also worshiped here. Married couples usually offer special poojas and prayers for conception. This is one of the very few temples in Kerala where a special offering called the 'Manjal (turmeric) Para ( a measuring drum) Vazhipadu' is done. 
'Annadanam' is arranged on all Saturdays and Sundays when there is a heavy rush of devotees. 
 
Amanakara Bharata Temple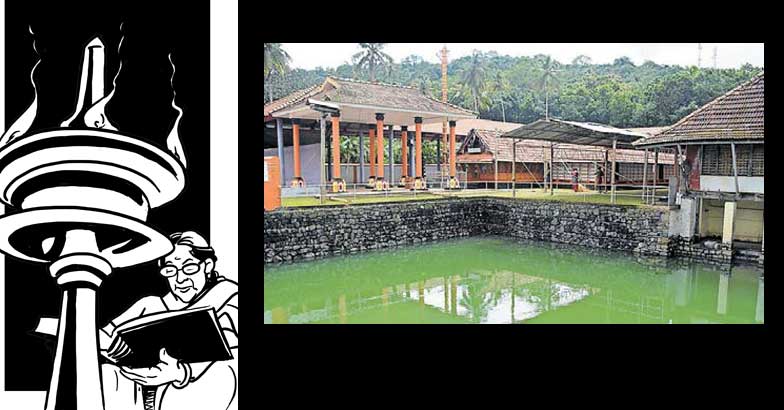 This temple on the  Koothattukulam route is very scenic. It is one of the few temples where 'Sankhu (conch shell) Pooja' is performed. The new moon day in Karkidakam is observed by offering special prayers. The beautiful pond is an attraction here, and people often feed the fishes as an act of offering. There is also a shrine dedicated to Lord Shiva which faces towards the East. A wide range of facilities including 'Annadanam' on all days have been arranged by the temple administration. 
Methiri Shatrugna Temple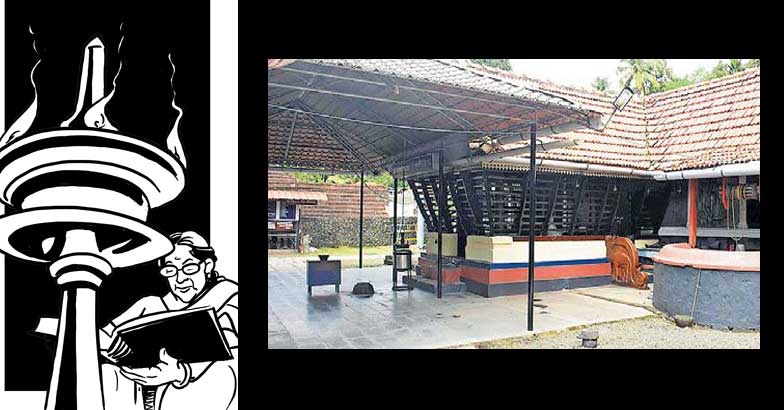 This temple is a perfect instance of impeccable architecture. The main shrine built in hard stone is adorned by intricate engravings. The deity here is believed to be Shatrugna's till noon, and of 'Santana Gopalan' thereafter. It is because of this reason that the sacred pilgrimage to worship the deities of Rama, Laxman, Bharat, and Shatrugna should be completed before noon. A 3D depiction of the tales from Ramayana engraved on the outer wall of the main shrine is quite attractive.
Reaching Ramapuram
Devotees coming from Kottayam can reach Ramapuram via Ettumanoor-Kuravilangadu-Kuryanadu-Uzhavoor. From Idukki and Thodupuzha devotees can come through Pala route and take a turn to Ramapuram at Kurinji junction. Auto and taxi are easily available to cover the four temples within 3 kilometers at Ramapuram. 
Special Poojas and Prayers
Sree Rama Temple: Bow and Arrow offerings.
Laxman Temple: Chaturbahu offering
Bharat Temple: Shanku(conch shell) offering
Shatrugna Temple: Chakra offering
When to visit
5 am to 12 noon - and  5 pm to 7pm
How to do it
Devotees should first visit the temple dedicated to Lord Rama at Ramapuram and then move on to Kudappulam Sree Ramalaxmana temple. The pilgrimage is complete after offering prayers at the Amanakkara Bharata Temple and Methiri Shatrugna Temple and coming back again to the Rama temple before the special pooja at noon. 
Facilities
The four temples are situated just within 3 kilometers' radius in Ramapuram. The roads are in good condition, and KSRTC has scheduled special services in the event of Karkidakam festival. Health and ambulance service; information and volunteer service, etc. will be made available for devotees on all days during the festive season.