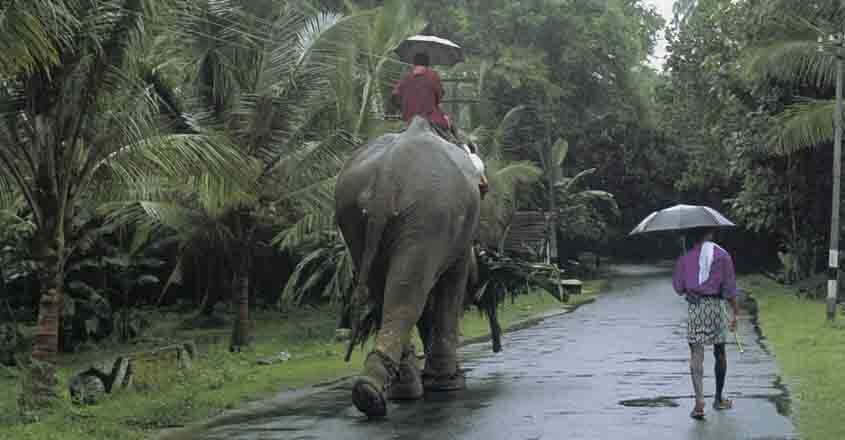 Kodumon, Adoor: The waterfall plunging deep down from huge rocks in the plantation is a mesmerising sight on the Chandanapally– Koodal road in Pathanamthitta district.  A pride of peacocks, frequently seen around  it, adds to the charm of the area. Locals are often seen feeding them, but the number of tourists is not encouraging. 
The waterfall is alive even during the summer and is visible in its fullest glory near the plantation hospital. The water which flows through the centre of the Chandanapally estate falls into the Kalleli lake. Lots of visitors throng this place to enjoy the beautiful sights of nature. The area near the Chandanapally estate is an ideal spot to watch the sunset.
Though several tourism projects was introduced in the area earlier, none of them took off. The locals demand that the area should be turned into a major tourist destination by utilising the scope of the beautiful waterfall. 
Experts say that more tourists could be attracted if trekking facilities are arranged from the Chandanapally division. They suggest an extensive tourism project utilising the tourism scope offered by rubber plantations, ecofarm tourism, processing of passion fruit, natural habitats of peacocks etc.