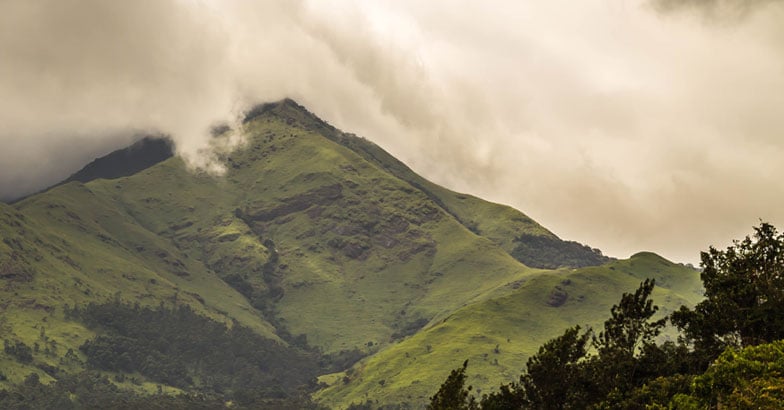 The hills rise steeply, gazing into the sky. Thick forests and meadows creep on to them. In between are little streams carrying crystal clear water. The fog appears intermittently. All these make Aranamala, a land of magic sights in the Wayanad district of Kerala.
One takes Chooranmala road from Meppadi, and takes a turn from Kalladi to Aranamala. The climb is a zig-zag one, with valleys coming up on both sides. Lush green hills offer mesmerizing views. Beyond that are valleys blanketed by the fog. The meadows and the woods offer a visual treat. The path runs through cardamom plantations and forests. Some of the best cardamom plantations on Wayanad are located in Aranamala.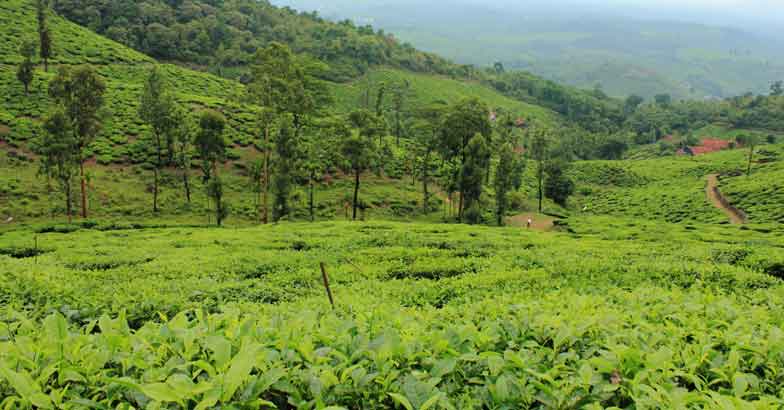 One gets the exotic cardamom aroma along some parts of the trek. It leads into the forest, into a path between two hills covered by meadows. The hill rises steeply, standing as if in a trance. The meadows envelop it like an emerald carpet. In between are small rocks, like dark spots.
On the other side of the path are hills blanketed by green meadows. The area is secured with electric fencing because of fear of wild animals. There are pipelines laid to carry water flowing down the hill to houses below for regular use. Water from the stream is pure and cold.
A chilly wind blows all the time. Aranamala is virgin. Nature remains untouched and unspoiled. It's typical Wayanad, with birds and butterflies and wild flowers around.