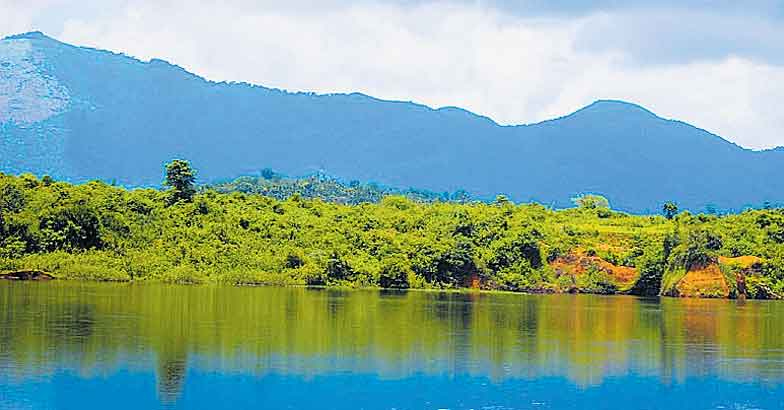 The lake is an alluring beauty. In its crystal clear water bloom water lilies and lotus. On the shore are small small, lush green hills. Beyond them, far away, the tall mountain ranges. All this fill Nellarachal with beauty that is beyond words.
Four kilometers from Ambalavayal is Nellarachal. The other side of Karapuzha dam. It's a wonderful experience sitting near the lake enjoying the breeze.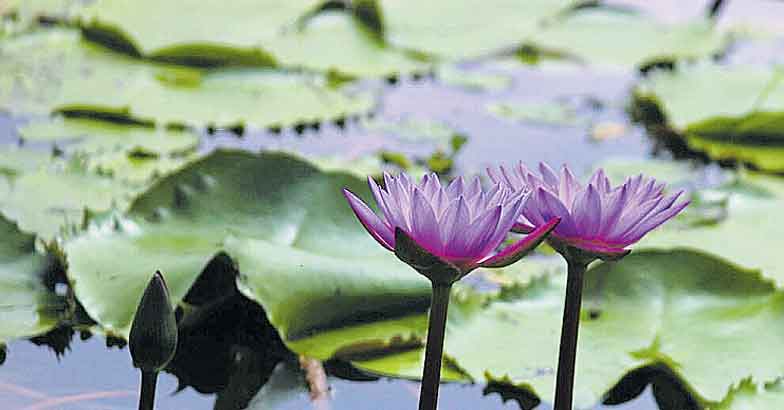 As the Sun rises, the lake takes off its blanket of fog. The waters glitter in sunshine. Lilies and lotus dance to the winds.
So many birds are around, including water crow and water hen. Butterflies are also aplenty.
Evening brings a different look to the lake. The changing colors of the sky reflect in the lake. One can roam the lush green hills around the lake, and lapse into the pleasure that nature alone can gift.
The dim light of the night reflects in the lake even after the sun sets.