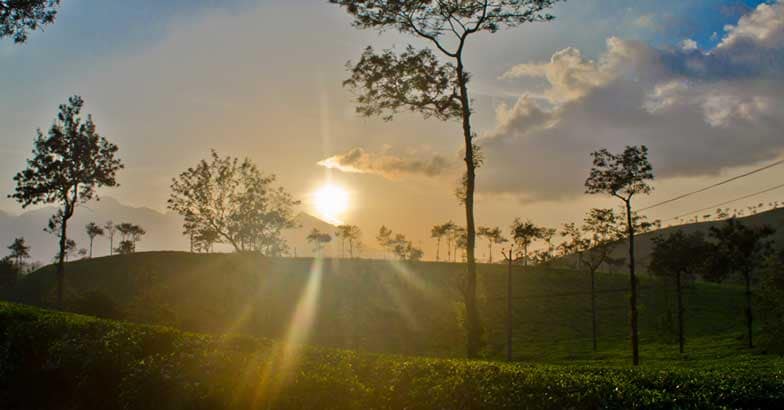 Vellapinekandi is filled with the aroma of frankincense. The little stream that cuts it through the middle flows with clear water even in summer. On the shores of the stream are white pine trees. Yes, Vellapinekandi was named after these white pine trees.
There are plenty of white pine trees on the shore of the river and the nearby forest and estate. When its skin bleeds, the resin that comes out hardens by the wind. That is pure Frankincense. Its scent is exotic.
One can travel to this area only with permission. The journey starts in Meppadi. The path goes through tea estates and extends into forest area held by the government department. That path leads to Pullukunnu.

The scenery in Pullukunnu is incomparable. Grass grows to a man's height in several small hills around. In the distance can be seen tall, lush green hills. One and a half kilometers from here is Vellapinekandi.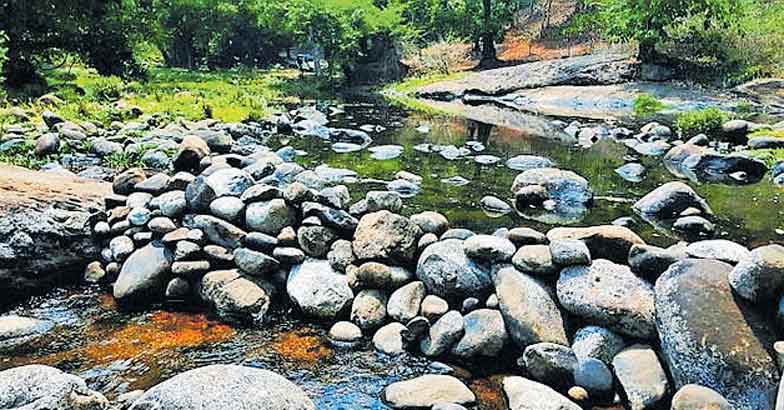 The path ends on the shore of a forest stream that twists and turns into a deep lake. All around are globular stones that have been polished by the rushing river waters over thousands of years. One can also see a small islet.

Fish are aplenty in the stream. Several types of birds, butterflies, and even deadly snakes are there, according to local people. The place is totally uninhabited. Only the wind, birds and crickets break the silence. The place has no sound except that of nature.

This is a place to see trees of many kinds, and flowers of different colors. Fresh air fills the air, and the beauty of nature is beyond words.