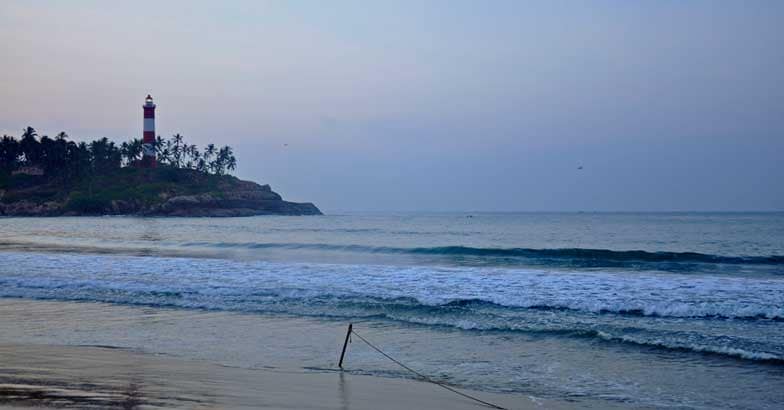 Who would have imagined soul-searching to be an inexpensive yet extremely satisfying experience? No, not me. But after having spent 36 hours in Kerala's capital city – Thiruvananthapuram, I am convinced that a 'break' needn't cost you a bomb.
You would truly be surprised to know what you very own backyards have to offer you. Honestly, I am yet to zone-out of the land of sea shores, silence and simplicity.
Read: Exploring the life underwater at Kovalam
The train reached the Thiruvananthapuram Central Station at 10 am. I decided to take a cab to Kovalam, one of the district's most popular beaches. Despite spending over a decade in God's Own Country, this was my first visit to Kovalam. I must say, I was surprised when I spotted a large number of foreign tourists dressed in swimming trunks and bikinis soaking in the sun. (No offence, but I have seen too many foreigners dress that way on the beaches of Kerala).
I decided to spend the night at an accommodation situated approximately 500 metres away from the beach. To my delight the accommodation was what I would term – 'my kind.' Thus, began a trip that is etched in my memory.
Wake-up Kovalam!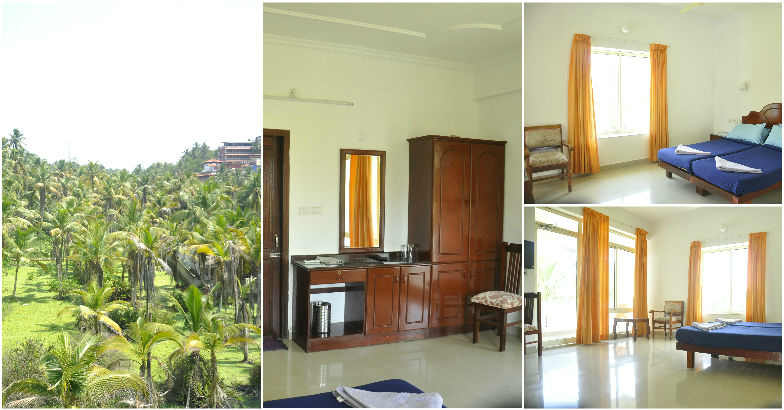 All my life, I had yearned for a quick solo getaway – no friends, no family, just me. Most often, the idea of doing this had taken a 'back-seat' because food and accommodation always appeared unsafe or highly expensive. It was as if a force struck the earth – I had finally found a way to make my dream come true.
Read: You have to visit these beaches on your Kerala trip
The Vedanta Wake-up at Kovalam, turned out to be the ideal place for people like me who travel on a restricted budget and are merely looking for a place to catch a few winks. I was welcomed by Ravi Ballal and Shahnawaz who were in-charge of the accommodation. This place offered its visitors the options of a Double Deluxe Room and a dormitory (both of which are air conditioned too!) along with complimentary Wi-Fi services.
The occupants would have to pay extra for food. The logic behind the arrangement, as explained by Ravi Ballal, is simple. Most visitors are seen at the beach or exploring the nearby places. They invariably eat out and return only when they are sleepy and tired. However, for those who wish to dine at the accommodation, the tiny yet satisfactory kitchen does whip up a few delicacies as well.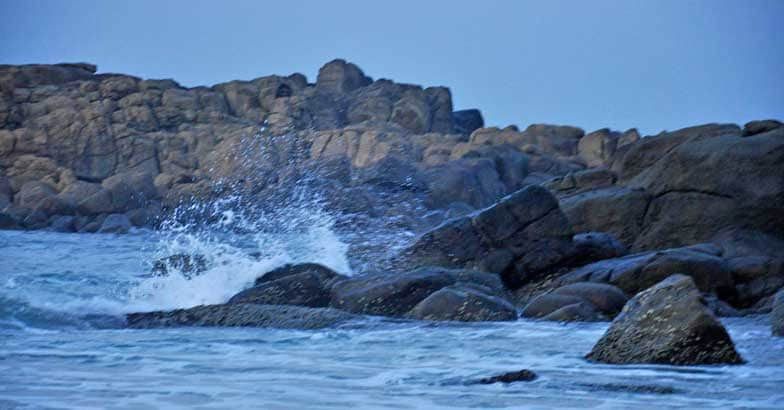 Read more: Why Bait is that perfect place for a quiet meal
The hallmark of the trip was perhaps the cool afternoon breeze that would enter your rooms when the windows are open. You can be assured that your 2 PM siesta would be the best that you would have experienced in a long time. If you are an early riser, don't hesitate to find out what Kovalam's fisher folk are up to and help them prepare for the day's catch. Walks on the beach have always calmed the mind and body. The beach is also a haven for photography 'freaks' for there are a lot of stories that can be discovered across the sands.
Also read: Meet Madhumathy, India's youngest lady diving instructor
A world of my own
Surfers, divers, boat riders, name it – you have got that and more in Kovalam. But I admit that it was the not-so-tasking change in environment that had rejuvenated my senses. I also decided to try out an adventure sport as well. All in all, the experience was priceless and I hope to visit this land of deep content again – very soon.