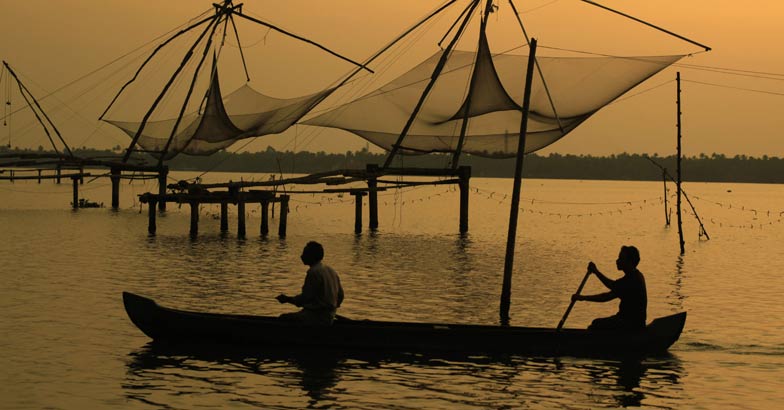 The natural splendours at Kumbalangi provide an insight into the life and activities at a Kerala fishing village. The coastal hamlet is characterised by Chinese fishing nets that jut into the lagoon. The sight of adept fishermen hoisting the submerged Chinese nets from the lagoon that surrounds the village on all four sides is worth watching.
More than a tourist spot, Kumbalangi is a fishing village that allows you to savour its delicious traditional cuisine and rich cultural heritage. The simple and prosperous lifestyle of this picturesque village is sure to attract tourists towards Kumbalangi, the first model tourism village of its kind. Places like Kallancheri and Aanjilithara make a lasting impression on the minds of the tourists.
Apart from using Chinese fishing net, cast net and hand net, natives use specialised techniques in prawn farming and shellfish harvesting. Kumbalangi is almost synonymous with Pokkali farming which is an organic way of cultivation usually done in water logged areas. The farmers alternate between rice and fish or prawns, based on the salinity of the water.
'Pokkali' rice fields, mangroves, coconut plantations, areca nut palms and rare medicinal herbs adore the lush green village. Tourists are sure to love its peaceful air.