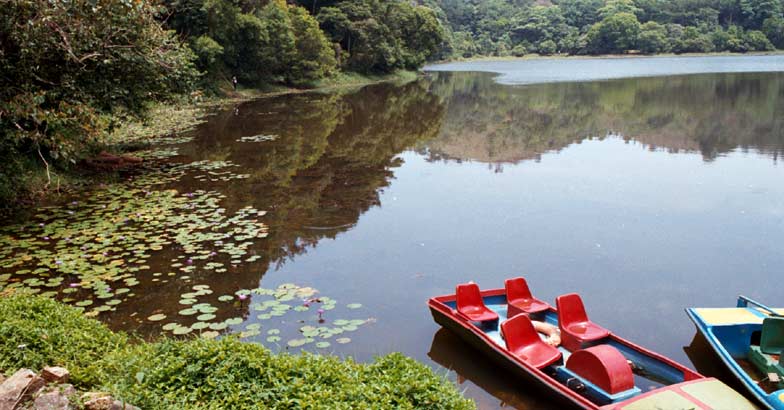 Located 700-2,100 metres above sea level, Wayanad district, home to the Pookkode Lake, has some of the highest hill ranges in the State in its Vythiri taluk (a taluk is a sub division of a district). With vast stretches of tropical forests and hilly terrain yet untainted by civilisation, Wayanad is also home to the largest number of tribal settlements in Kerala.
Lakkidi, 'the gateway to Wayanad', is situated 700 m above mean sea level, at the crest of the Thamarasseri Ghat pass (55 km east of Kozhikode/5 km south of Vythiri). Lofty peaks, gurgling streams and luxuriant forests add magic to the journey up the winding roads to this hill station. An interesting fact about Lakkidi is that it has registered the second highest level of rainfall in the world. 
Vythiri near Lakkidi is a beautiful place full of sprawling spice plantations, luxuriant forests and rich cultural traditions. Vythiri has retained its pristine nature over the years, making it an excellent picnic spot for both locals and tourists.
Pookode Lake, 3 kms south of Vythiri, is another major attraction in this area. It's not just a natural freshwater lake on the Western Ghats, it is the only one of its kind in Kerala. It sports a freshwater aquarium with numerous varieties of fish. Boating facilities, a children's park and a spices and handicrafts emporium add to the attraction of the place. At 2,100 metres above sea level the Pookkode Lake is a tourist's paradise.